Eminem, Beck, Duran Duran, And More Among 2022 Rock And Roll Hall Of Fame Nominees
The artists who will be inducted into the Hall will be announced in May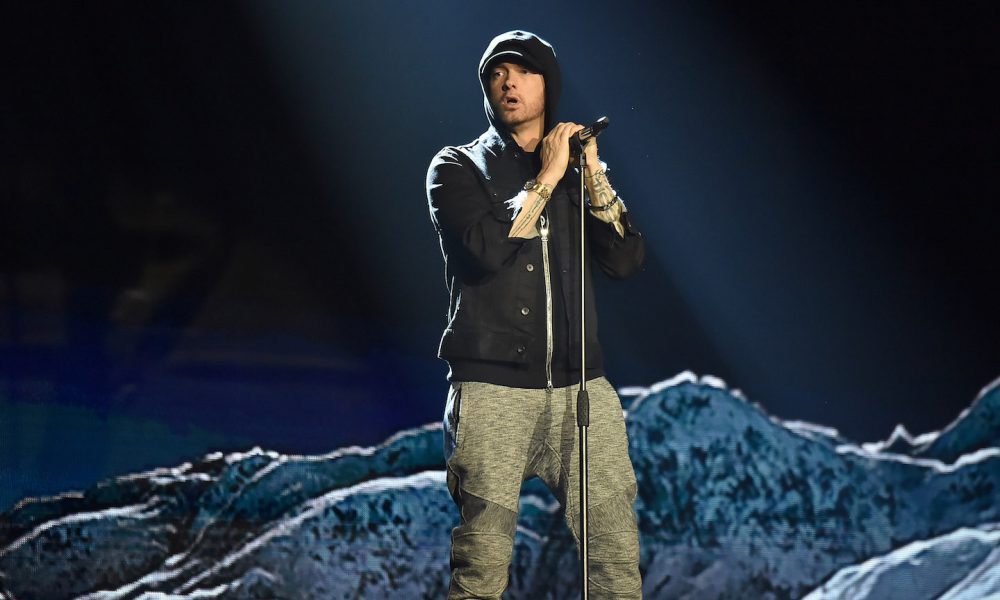 Eminem, Beck, Duran Duran, Pat Benatar, Lionel Richie, and more have been confirmed as nominees for the 2022 Rock And Roll Hall Of Fame.
The long list of 17 artists was revealed earlier today (February 2) and features some returning names as well as artists who have been nominated for the first time.
The full list also includes Kate Bush, Devo, Eurythmics, Judas Priest, Fela Kuti, MC5, New York Dolls, Dolly Parton, Rage Against The Machine, A Tribe Called Quest, and Dionne Warwick.
Eminem has been nominated in his first year of eligibility, with this year marking the 25th anniversary of his first commercial recording. Beck, Duran Duran, Lionel Richie, A Tribe Called Quest, Carly Simon, and Dolly Parton are also all first-time nominees.
Benatar was previously nominated in 2020, making this her second nomination. Warwick and Kuti have also gained their second nod, while MC5 is in the running for the sixth time and Rage Against The Machine for the fourth. All other artists on the long list are nominated for the third time.
The 17 long-listed acts will be whittled down to a group of new inductees by a panel of more than 1,000 people, made up of artists, industry members, and historians. Fans will also be able to have their say, with a daily vote held on the Rock And Roll Hall Of Fame's website or at the museum in Cleveland.
The final group of inductees for 2022 will be revealed in May, while the ceremony will be held sometime this fall in an as-yet-undisclosed location.
Last year, Jay-Z, The Go-Gos, Tina Turner, Foo Fighters, Carole King, and Todd Rundgren were inducted into the Rock And Roll Hall Of Fame. "This diverse class of talented Inductees reflects the Rock Hall's ongoing commitment to honor artists whose music created the sound of youth culture," the Rock And Roll Hall Of Fame Foundation's chairman John Sykes said at the time.
Listen to the best of Eminem on Apple Music and Spotify.