ABBA Release 10 LP/CD Box Set Collection
The sets include the quartet's triumphant 2021 reunion album 'Voyage.'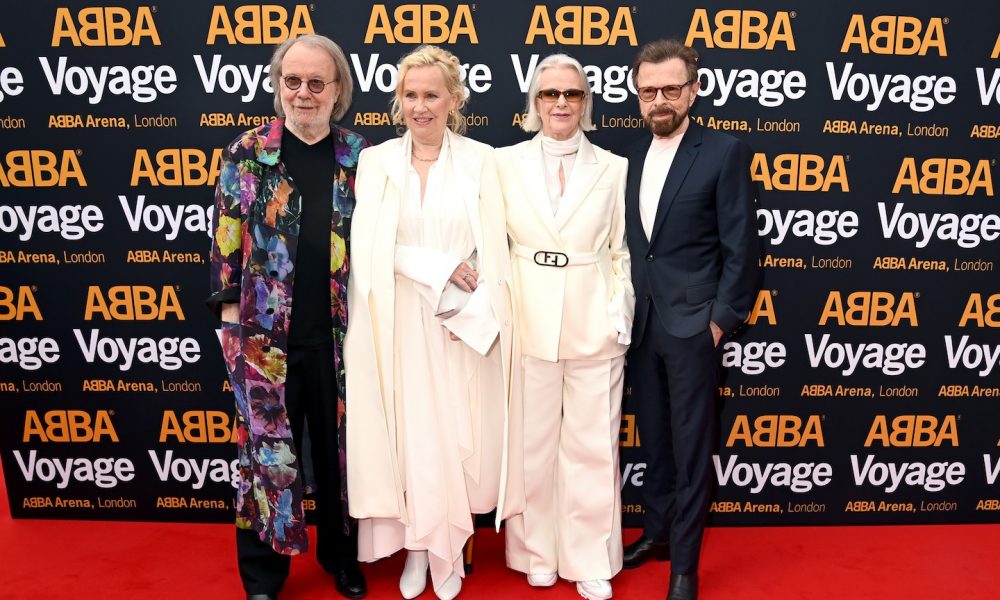 New 10-LP and 10-CD box sets collecting all of ABBA's nine studio albums as well as the specially-curated disc of tracks that were only released on singles, has been released today via Polar/Universal Music.
The sets, which include the quartet's triumphant 2021 reunion set Voyage, coincide with the premiere of their unique concert experience ABBA Voyage at the ABBA Arena, Queen Elizabeth Olympic Park, in London. The 10-LP edition will be pressed on 180 gram, heavyweight vinyl.
In addition, ABBA fans will soon be able to feast on the June 10 release of the group's Studio Album Picture Discs, which reunites ABBA's prized studio albums (Ring Ring, Waterloo, ABBA, Arrival, The Album, Voulez-Vous, Super Trouper and The Visitors) in this special format. The collection is available in a strictly limited edition as a discounted 8LP bundle, and in a 9LP bundle that includes Voyage, for a limited time.
The new series of 20 ABBA lyric videos that was launched on March 18 with "Chiquitita" will continue over the next 12 months with all of the tracks on the ABBA Gold compilation, plus "Happy New Year."
Last evening, the four members of ABBA were in attendance for the opening night of ABBA Voyage, their revolutionary concert which sees them perform their greatest hits as digital avatars, in their very own ABBA Arena at Queen Elizabeth Olympic Park in London.
Agnetha Falkstog, Björn Ulvaeus, Benny Andersson, and Anni-Frid Lyngstad were joined by the producers Svana Gisla and Ludvig Andersson, along with director Baillie Walsh, and an invited audience of VIPs, including the Swedish King and Queen and the Mayor of London, friends and family, media, and fans.
ABBA Voyage is a concert like no other: with digital ABBA's created by legendary vfx company, Industrial Light & Magic, in what is the company's first foray into music, choreography by Wayne McGregor CBE, a ten-piece live band that play live throughout the concert, and cutting-edge lighting and audio technology, the event is sure to wow fans all over the world.