ABBA For Eurovision 2024? No, Say Benny Andersson And Björn Ulvaeus
'It's the same for all four of us,' says Andersson in a new BBC interview. 'Someone says no, it's a no.'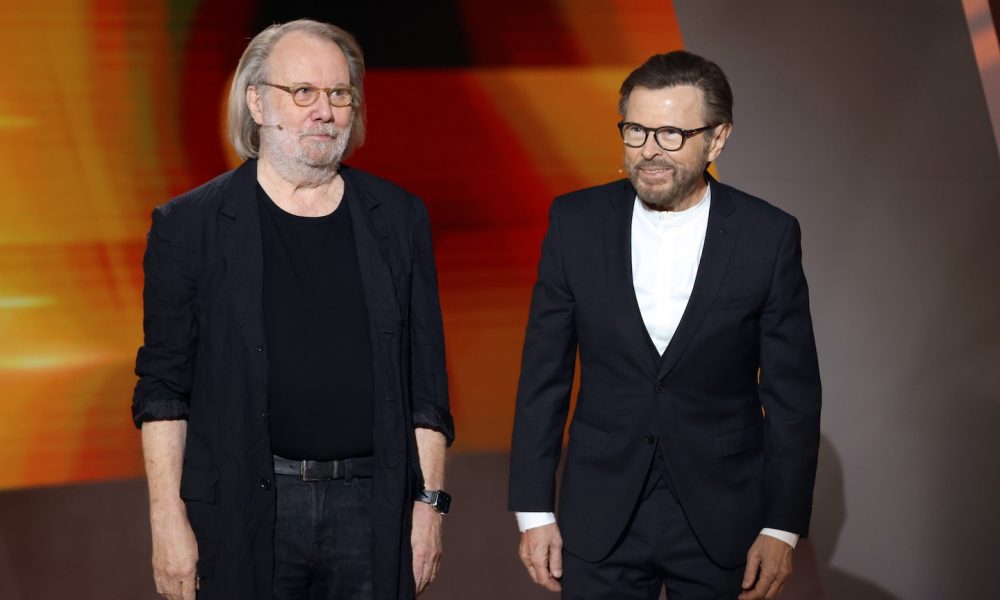 Loreen's success at this year's Eurovision Song Contest may have brought Sweden its seventh victory in the competition, and ensured that the country hosts next year's event. But that homecoming will not feature ABBA, despite the 2024 show marking the 50th anniversary of the group's breakthrough win with "Waterloo."
Shop the best of ABBA's discography on vinyl and more.
In a new interview for the BBC's Newsnight program, ABBA members Benny Andersson and Björn Ulvaeus say that the group would not appear at Eurovision next year even if asked, either to perform or simply to appear.
"I don't want to," says Andersson firmly. "And if I don't want to, the others won't. It's the same for all four of us. Someone says no, it's a no." Added Ulvaeus: "We can celebrate 50 years of ABBA without us being on stage."
Abba - Waterloo (Official Music Video)
The pair also spoke about the success of the groundbreaking live show Voyage, featuring avatars of the group as their younger selves, saying that it was "surpassing every expectation." Noted Andersson: "We achieved more than we could ever hope for…seeing this happening after four or five years of work…and realising that the audience actually connected to what was on stage."
Noted Ulvaeus: "That emotional connection was the important thing for us. We never knew until we started whether that would work. Their intellect is telling them that we're not there – but emotionally they are connected, which is a fantastic thing."
He expressed the hope that the show would be able to go to Australia, one of the first worldwide markets to embrace ABBA and their music. "It would feel good to go back there and say thank-you to Australians for supporting us from day one," he said.
Reflecting on the pair's 57-year friendship and working relationship, Ulvaeus said: "Because we never stood still none of us has stagnated, which so often happens in songwriting duos. We've had different opinions, many, many," and Andersson mused: "But it doesn't matter, because what we've achieved together, keeps us together."
Buy or stream ABBA's Voyage album.