Adrian Belew And Jerry Harrison Added To RoSFest 2022 Lineup
Former Talking Heads alumni Adrian Belew and Jerry Harrison will join next year's RoSFest.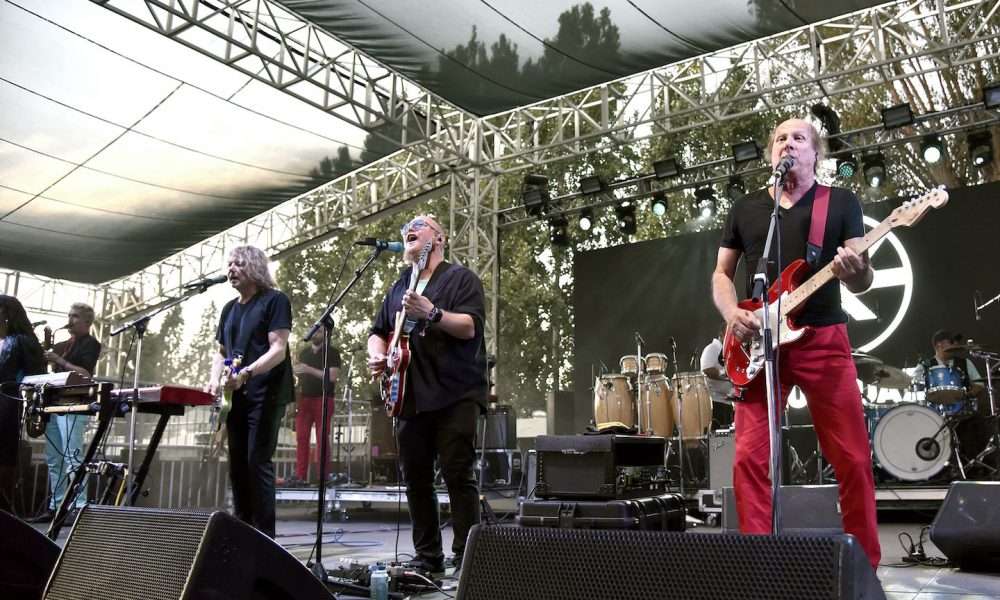 Former Talking Heads keyboardist/guitarist Jerry Harrison and the band's onetime guitar wonder Adrian Belew will be headlining 2022's RoSfest with their tribute to Talking Heads' classic Remain in Light.
Harrison's slinky, funky keyboards and chattering rhythm guitar were key elements of the Heads' pioneering sound throughout the band's entire discography, and Belew's otherworldly lead guitar lines gave 1980's Remain in Light and the subsequent Talking Heads tour some next-level magic.
RoSFest 2022 Announcement
In 2021 Harrison and Belew took their 40th anniversary tribute to Remain in Light on tour, and Rosfest has just announced the pair's headline status for the festival's 17th iteration on April 15, 2022. Rosfest (short for Rites of Spring festival) is basically a prog/art-rock event, so it might seem strange to some that an iconic album of the New Wave era would be featured, but once you break it down it makes plenty of sense.
Working closer than ever with their longtime producer Brian Eno, Talking Heads took their sound to new vistas with the 1980 album with tracks like "Crosseyed and Painless," "The Great Curve," and "Once in a Lifetime," breaking new ground right and left in the process.
With the aid of Belew, singer Nona Hendryx, trumpeter Jon Hassell, and other guests, they concocted a heady, at times almost psychedelic brew of rock, funk, African influences, and bold experimentalism that absolutely fits under the "art rock" umbrella.
Other headliners for the 2022 edition of Rosfest include former Yes frontman Jon Anderson backed by the Paul Green Rock Academy, King's X, and Robert Berry, so the three-day blowout is shaping up to be quite the eclectic outing overall.
Belew and Harrison have also avowed their intentions to include some non-RiL material in their set, and with a combined resume that includes King Crimson, David Bowie, Frank Zappa, and The Modern Lovers, you never know what other intriguing entries might make their way into the evening's setlist.
Visit the official RoSfest site for more ticket and line-up details.