Ahmet Zappa Shares The Unsolved Mystery Of His Father Frank Zappa's UFO
In this special episode, Ahmet divulges "a really, really bizarre story" concerning both his father and his grandfather.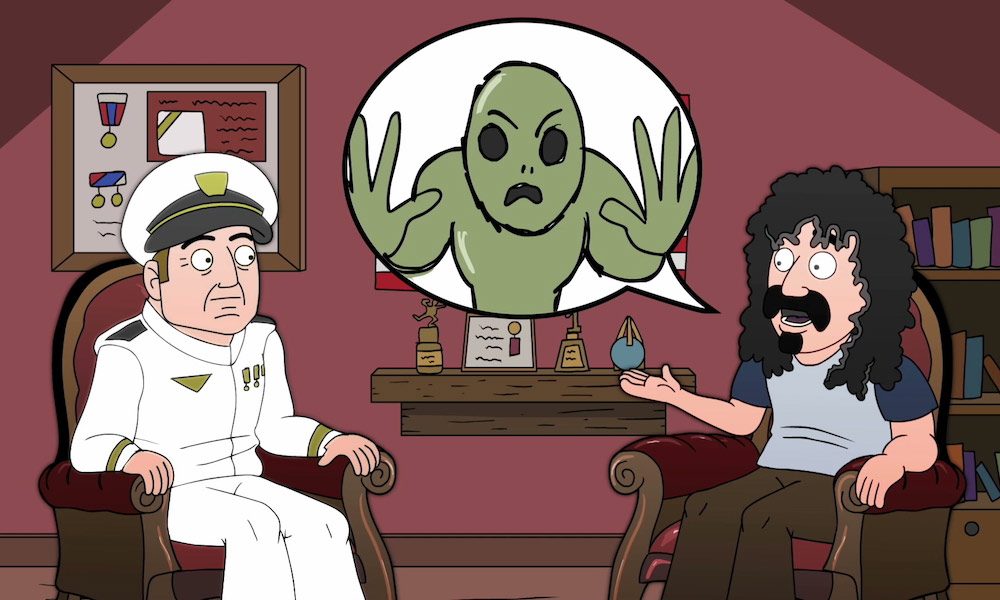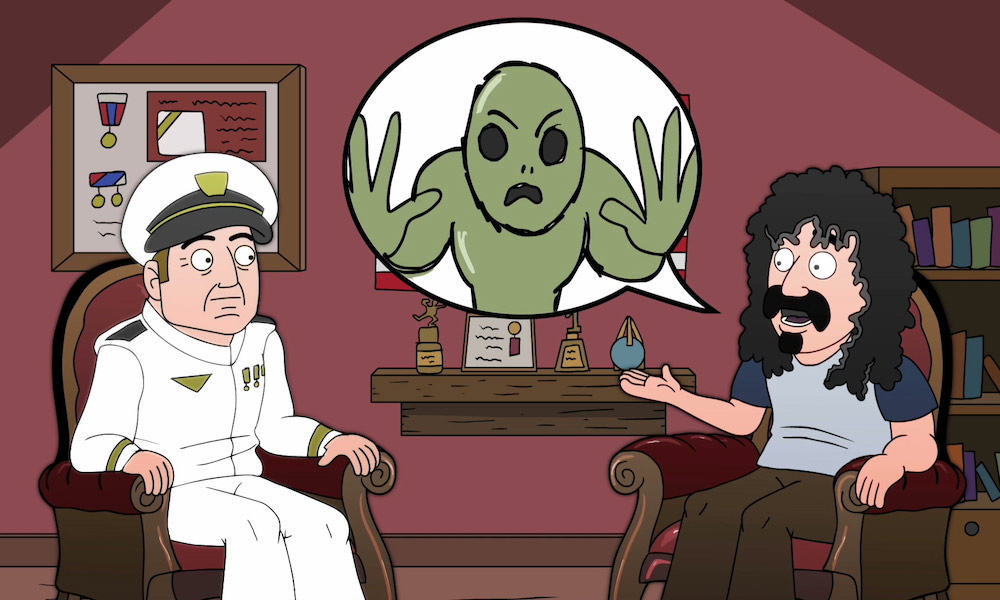 Ahmet Zappa is the latest star to appear in uDiscover Music's animated video series, 'Beyond The Bus'.
Filmed exclusively for uDiscover Music, 'Beyond The Bus' has already showcased tales of ribald rock'n'roll revelry from Eagles Of Death Metal's Jesse Hughes, irrepressible Aussie rockers Airbourne and Tyler Bryant & The Shakedown. Indeed, it's fair to say that only bands with an unquenchable thirst for the road and the more exotic fare available at rock's top table are likely to be immortalized in this series.
A man with an impeccable pedigree, Ahmet Zappa is of course the son of the legendary Frank Zappa and in this special episode of 'Beyond The Bus' he reveals what he calls "a really, really bizarre story" with possible extra-terrestrial links concerning both his father and his grandfather. You can watch Ahmet reveal all in full below, but firstly, if you read on you can enjoy him giving you a flavor of this truly phenomenal tale.
Frank Zappa's UFO | Beyond The Bus
"My mother was the daughter of John Klein Sloatman II, a captain in the US navy", Ahmet says. "Basically, Captain Jack was James Bond. He helped pioneer the first atomic submarine and he's credited with keeping our aircraft carriers in the water. One of the more fascinating stories is that my grandfather was at Area 51 during the "UFO crash landing"."
Understandably, you may wonder exactly what a captain in the US navy was doing in the desert with aliens or how it relates to Frank Zappa. As Ahmet reveals, however, science was one of the first things that his distinguished grandfather and his esteemed father had in common.
"My Dad was someone who memorized the encyclopedia and he was always dreaming up future technologies" he says.
"He was a mutant, a superhero and when he was introduced to my grandfather – boom! They started talking about aliens and they even devised a plan to build an anti-gravitational machine. A UFO! In the late 60s, for the low, low price of $7000."
But why would Frank have wanted a UFO of his own? If you watch the video in full, you'll find out – and you'll also discover why it never quite came to fruition. For all that, Ahmet believes the putative UFO could still be built.
"Somewhere in our vaults there is a book with all the writing and all of the plans to build this UFO someday", he reveals. "If we can ever find enough manpower to go through this extensive vault we might actually be able to publish and maybe even build this UFO for once and for all. That would be awesome!"
ZAPPA: The Original Film Soundtrack can be bought here.