Alan White, Drummer For Yes, John Lennon, And George Harrison, Dies At 72
The drummer was due to perform on Yes's upcoming U.K. tour, where they will be performing their classic album, 'Close To The Edge' from 1972.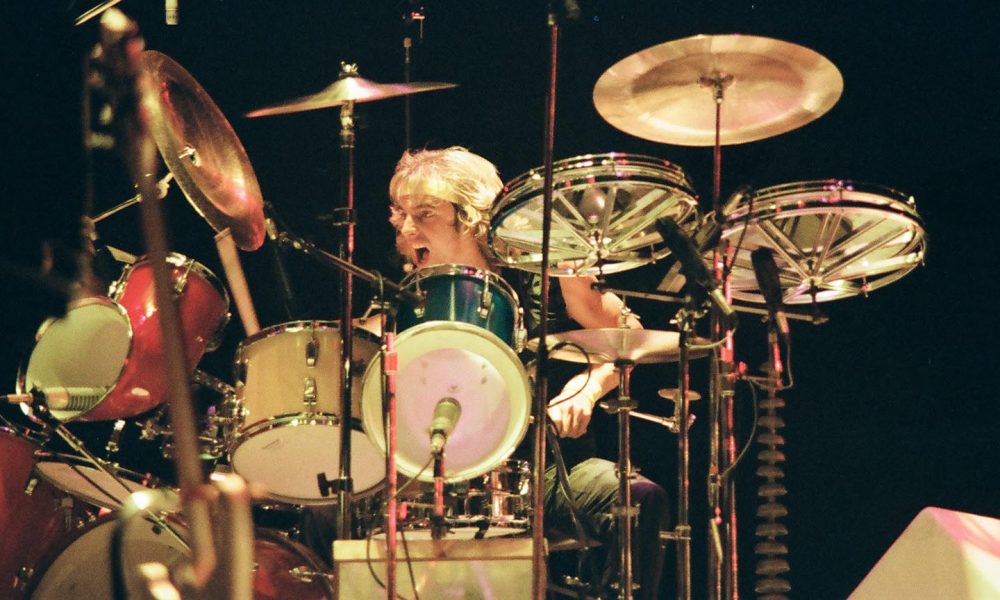 Alan White, drummer with legendary progressive rock outfit Yes, has died of a short illness aged 72.
The drummer had been looking forward to Yes's upcoming U.K. tour, to celebrating his 50th anniversary with the band and their iconic Close To The Edge album, where his journey with the band began in 1972.
Posting on Facebook, White's family confirmed his death. "Alan White, our beloved husband, dad, and grandpa, passed away at the age of 72 at his Seattle-area home on May 26, 2022, after a brief illness," reads the post. "Throughout his life and six-decade career, Alan was many things to many people: a certified rock star to fans around the world; band mate to a select few, and gentleman and friend to all who met him."
Alan White was born in 1949 in County Durham. A number of health setbacks, since 2016, had restricted Alan's time on stage with Yes on recent tours with Jay Schellen filling in and Alan joining the band, to great applause, towards the end of each set. Yes will dedicate their 50th-anniversary "Close To The Edge" U.K. tour in June to White.
White was considered to be one of the greatest rock drummers of all time and joined Yes in 1972 for the "Close To The Edge" tour. He had previously worked with John Lennon's Plastic Ono band after a call, in 1969, to play at the Toronto Rock Festival. The next day, White found himself learning songs in the back of an airliner headed to Toronto with Lennon, Yoko Ono, Eric Clapton, and Klaus Voormann. The ensuing album, Live Peace in Toronto, sold millions of copies, peaking at number 10 on the charts.
He continued working with Lennon including on the Imagine album and with George Harrison on All Things Must Pass. He also worked with several other musicians, over the years, including Ginger Baker's Air Force, Joe Cocker, Gary Wright, Doris Troy and Billy Preston, to name but a few. White was inducted into the Rock And Roll Hall Of Fame as a member of Yes in 2017.
Formed in 1968 by Jon Anderson and the late and much-missed Chris Squire, Yes has been one of the most innovative, influential and best-loved bands in rock music history. Their 1970s albums The Yes Album, Fragile, Close To The Edge, Yessongs (a triple live album set), Tales From Topographic Oceans, Relayer and Going For The One were ground-breaking in musical style and content. Their music also became synonymous with artist Roger Dean, whose distinctive Yes logo design and artwork adorned the lavish gatefold presentation sleeves of many Yes albums.
With sales of over 50 million records, Yes were inducted into the Rock And Roll Hall Of Fame in 2017, where they performed "Roundabout" from the album Fragile and the FM radio-friendly "Owner Of A Lonely Heart" from the 1985 album 90125.