Andrea Bocelli To Be Subject Of 'Because I Believe' Documentary
The film will be released in 2024.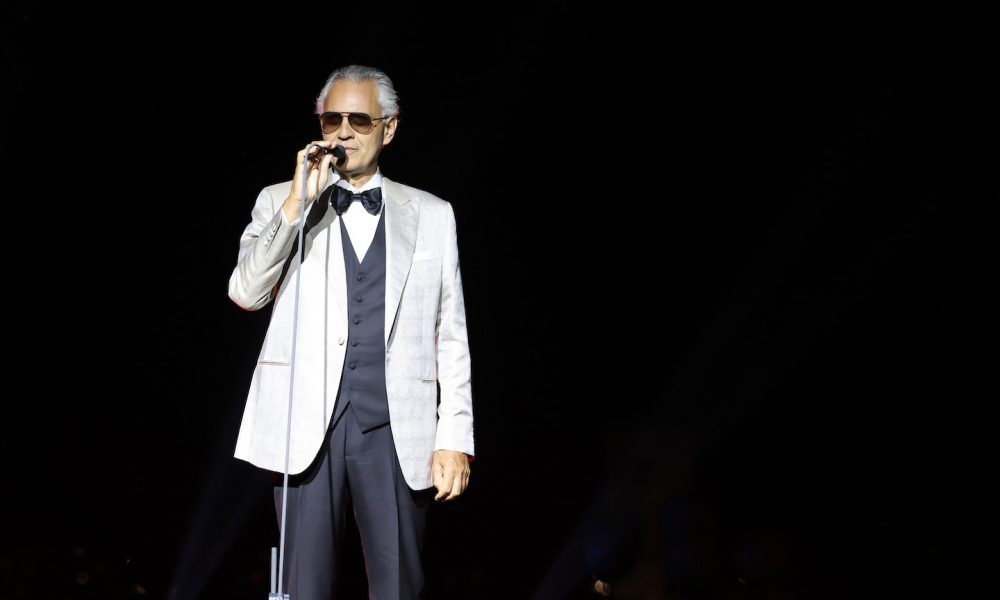 Entertainment One has announced a new documentary on legendary singer Andrea Bocelli. The film, set to be called Andrea Bocelli: Because I Believe, is currently being filmed in Italy and the US and will be released next year.
Directed by Cosima Spender, the movie will reportedly go behind the scenes of Bocelli's personal life and work, including never-before-seen looks at his story and off-the-stage moments with his family and friends. Bocelli and his wife Veronica Bocelli will serve as executive producers alongside Scott Rodger, Francesco Pasquero, and eOne's Tara Long, Malcolm Gerrie, Matt Pritchard, and Geno McDermott.
"It's always a privilege to be invited into someone else's world," Spender said in a statement. "When that person is Andrea Bocelli, it's an opportunity to delve into a landscape of sounds, memories, and opera that are entirely unique to him. Andrea and I instantly recognized each other thanks to the simple fact: we were born and grew up in the same rural Tuscan region. This meant an immediate understanding of sense of humor, attitude to life, and a shared attachment to the land we come from."
Producer Jan Younghusband added, "This film is a truly unique insight into the life and times of the world's most loved tenor. It is an honor to work with Andrea and his family, friends, and colleagues and to support this unique collaboration with filmmaker Cosima Spender, as the Maestro shares his wisdom as never before about the road to his success."
The film's 2024 release will coincide with the 30th anniversary of Bocelli's musical career. The singer's debut album, Il Mare Calmo della Sera, dropped in 1994. His most recent LP, Believe, was released in the fall of 2020.
Bocelli is set to return to the legendary Madison Square Garden in NYC for his 2023 US Holiday Tour. Due to an incredible response from fans, the global artist announced a second date and will now perform on both December 13 and 14.
The two-night event promises to be an engagement to remember, following the annual succession of sold-out shows at the venue, including last year's performance with his family to celebrate the release of their No.1 album, and first holiday album together, A Family Christmas.
Listen to Andrea Bocelli's most famous recordings here.