Angélique Kidjo To Perform At London's Royal Albert Hall In November
The acclaimed Beninese singer-songwriter returns to London to celebrate her stellar, 40-year career.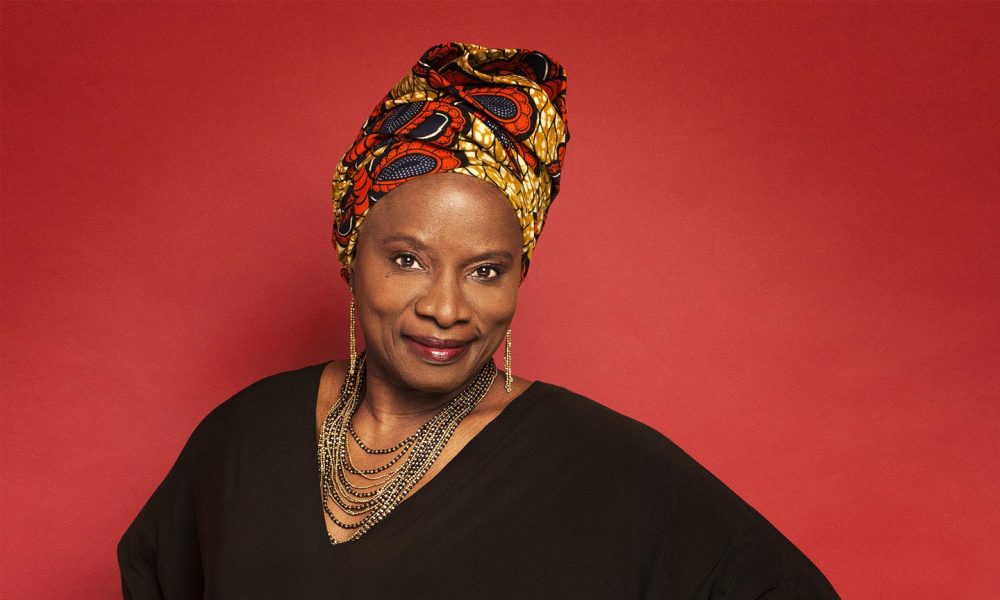 Beninese singer-songwriter and multiple Grammy Award winner Angélique Kidjo is set to return to the Royal Albert Hall on November 17 for a celebration of her 40-year career. On this very special night, she will be performing her greatest hits accompanied by her band and the Chineke! Orchestra with special guests.
The concert will mark the first performance of Kidjo's year-long world tour which will include dates in Australia, Asia, Europe, South America, before concluding at New York's Carnegie Hall in 2024. Visit the Royal Albert Hall's official website for ticket news and further information.
As part of the EFG London Jazz Festival, the concert will celebrate the career-spanning catalog of one of Africa's best-known artists, with TIME magazine describing Kidjo as "Africa's premier diva" and including her in their list of the 100 most influential people in the world in 2021.
Angélique Kidjo said in a statement, "Celebrating my 40-year career at the Royal Albert Hall is a dream come true. It is one of my favourite venues in the world. I intend to bring the spirit, beauty and warmth of the African continent to its walls in November!"
Matt Todd, Director of Programming at the Royal Albert Hall, added, "It is a real privilege for us to be hosting the debut concert of Angélique's upcoming world tour here at the Hall. She has achieved so much throughout her career, so to be able to celebrate the 40th anniversary in this historic building is a truly special occasion. The fact that she will be performing some of her best-loved songs alongside the Chineke! Orchestra will undoubtedly make for an unforgettable night, and we can't wait to see what she has in store for us."
A UNICEF and OXFAM Goodwill Ambassador, Kidjo has appeared at the RAH on two previous occasions – at the 2019 BBC Proms and at a 2008 Stars of Africa fundraising concert. She has also collaborated with high-profile artists throughout her career, such as Burna Boy, Philip Glass, Sting, Carlos Santana, Alicia Keys, Joss Stone and Peter Gabriel, among many others.
In May, Kidjo received the Polar Music Prize in Stockholm. The prestigious award was founded by the late ABBA manager Stig Anderson, in partnership with the Royal Swedish Academy, and is given out annually.
This year, there were three recipients: Kidjo, Estonian composer Arvo Pärt, and Chris Blackwell, the Island Records founder who helped discover Kidjo and whose label put out a number of her albums.
"I started my career at the age of six when my dear mother shoved me on stage in front of a live audience," Kidjo said, during her acceptance speech. "I was so scared that I could feel my whole skeleton shaking. But the audience started to laugh and clap. It made me feel good, it made me feel at home. Since that day I haven't left the stage!"
Listen to the best of Angelique Kidjo on Apple Music and Spotify.