Angélique Kidjo Receives 2023 Polar Music Prize, Established By Late ABBA Manager Stig Anderson
Other honorees were Estonian composer Arvo Pärt and Chris Blackwell, the Island Records founder.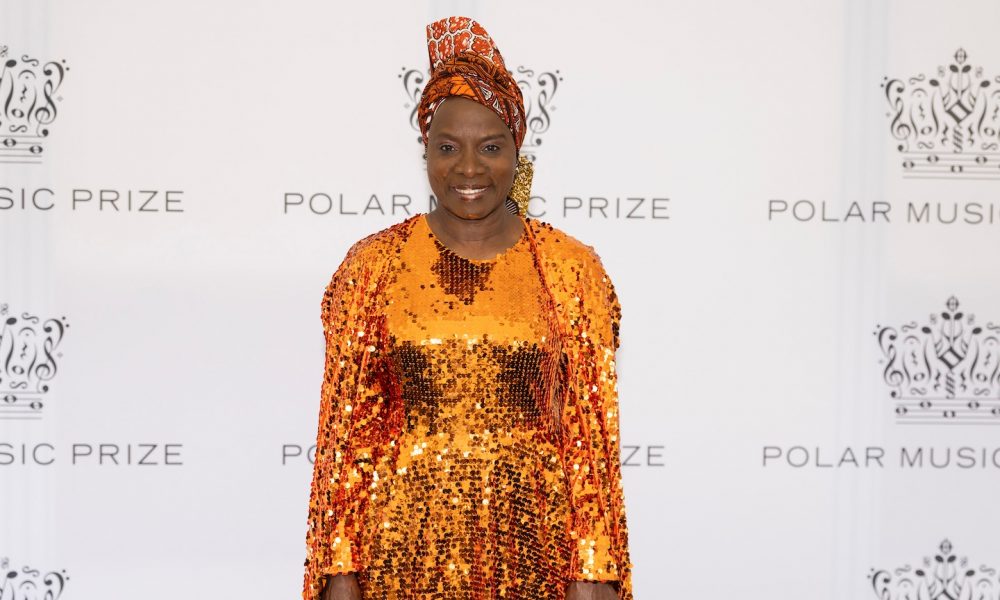 Angélique Kidjo received the Polar Music Prize at a ceremony in Stockholm on Tuesday. The award was founded by the late ABBA manager Stig Anderson, in partnership with the Royal Swedish Academy, and is given out annually.
This year, though, there were three recipients: Kidjo, Estonian composer Arvo Pärt, and Chris Blackwell, the Island Records founder who helped discover Kidjo and whose label put out a number of her albums.
"I had sent my music to every record company in Paris. No one was interested, no one cared," Kidjo said in her speech, per Music News, as reported by Stereogum. "Then the African activist Mamadou Konté sent it to someone in Jamaica who showed true passion for my work, signed me right away and started me down the path to success. This person was Chris Blackwell. He has allowed me to build these bridges between all the beautiful music and peoples of the world, so that we can celebrate our common humanity."
"I started my career at the age of six when my dear mother shoved me on stage in front of a live audience," Kidjo added. "I was so scared that I could feel my whole skeleton shaking. But the audience started to laugh and clap. It made me feel good, it made me feel at home. Since that day I haven't left the stage!"
In September of 2022, Kidjo helped celebrate a remarkable event when she stopped by NPR to help celebrate the 1,000th Tiny Desk performance. The intimate video concert series started in 2008 as an opportunity for producer Bob Boilen to feature acoustic versions of his favorite artists and performers. The concerts have achieved global fame with artists from all over the world wanting to play at the workplace whose shelves are filled with years of awards and music collectibles.
Yusuf/Cat Stevens and Phil Manzanera of Roxy Music, both key components of the artistic haven that Chris Blackwell created at Island Records, were in the Polar Music Prize audience to witness the ceremony and performances by Swedish artists that reflected the honorees. They included Anna Ternheim's take on Roxy's "Love Is The Drug," Benjamin Ingrosso's interpretation of Stevens' "Wild World," and Daniela Rathana's take on Grace Jones' "Pull Up To The Bumper." Deportees covered U2's "With Or Without You" while Ysee sang Kidjo's "Agolo" and the S:t Jacobs Chamber Choir performed Pärt's "The Deer's Cry." There was also a performance by leading French jazz artist Ibrahim Maalouf.
"There is nothing easy about the act of creating music," reflected Blackwell in his speech. "There is only one question – what is more important? To be heard, or to hear? When you listen to others, you find the space to understand their many possibilities. It allows you to bring forth what is already there…my hope is that we all continue to make music, to use music as a shared human endeavour that evokes joy and delight, and connects communities and generations together in a language of harmony. That I hope, is my legacy. With all those I have worked with, over the last 50 years."
Listen to the best of Angélique Kidjo on Apple Music and Spotify.