Anitta Pays Tribute To Her Roots On 'Funk Generation: A Favela Story'
The three-track release includes June's hit single "Funk Rave"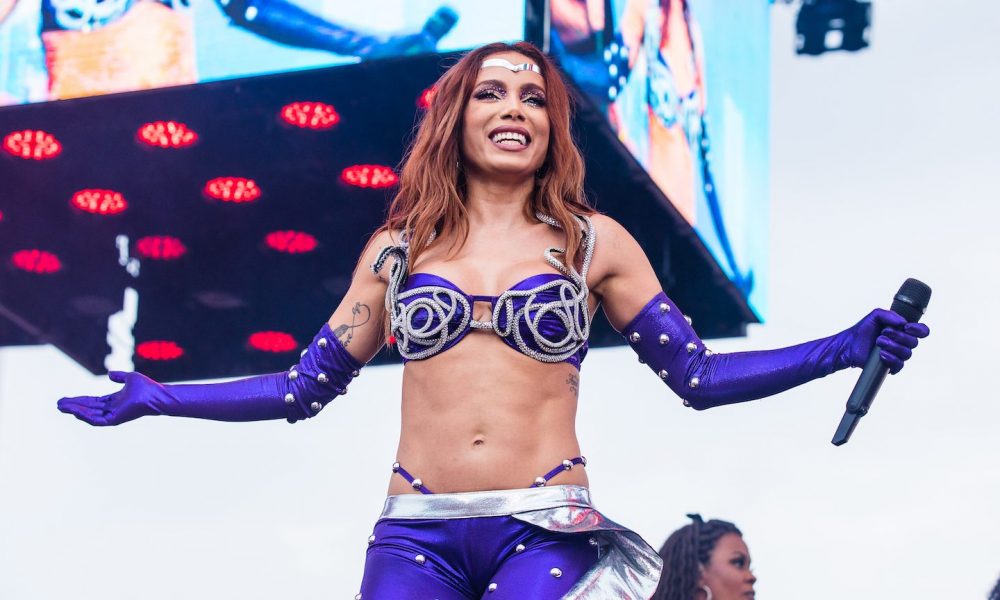 Anitta has shared a new three-song release, Funk Generation: A Favela Story, including two brand-new tracks.
The record boasts her June hit single "Funk Rave," which has racked up nearly 25 million Spotify streams since its release, alongside "Casi Casi" and "Used To Be."
Each track will be backed by visuals that take the viewer into Anitta's homeland of Brazil, weaving together stories from her life while paying tribute to the country and people. The video for "Casi Casi" will be released later today (August 18), while the visuals for "Funk Rave" are already out.
Anitta - Casi Casi (Official Lyric Video)
"In this project, I dive into carioca funk. The rhythm that raised me and is part of the culture from where I was born," Anitta said in a statement. Of the videos, she added: "In the visuals, there is a lot of what I've experienced in the favelas. Apart from international producers, I made a point of bringing Brazilians to this incredible team. Their contribution was essential.
"The videos work individually, but they are also a trilogy! You'll need to watch all three to understand the outcome! It looks beautiful, fun, colorful, and amusing!"
"Funk Rave" was Anitta's first release for Republic Records after signing with the record label in April. Speaking about the track – and Funk Generation: A Favela Story's direction – ahead of its release, she said: "All the music I've been making for the past year is music I'm so proud of. It's both incredibly Brazilian and intentionally international – I made sure it sounds like me in every fiber of the music.
"Brazilian funk is my roots. It's what I was born and raised doing. It's home to me. I made this new music with the intention of showing everyone those roots, what's most important to me, and leading with 'Funk Rave' does exactly that."
The new release is the next step in Anitta's journey of taking the sound of her home to the world stage. Last year, she earned a Guinness World Record as the "First Solo Latin Artist to Reach No.1 on Spotify" and won the award for Best Latin at the VMAs, EMAs, and AMAs.