Watch Another Rare Louis Armstrong Clip From 'Ed Sullivan Show' Archives
The new video features 'Satchmo' alongside Gary Crosby, son of Bing, on 'Struttin' With Some Barbecue.'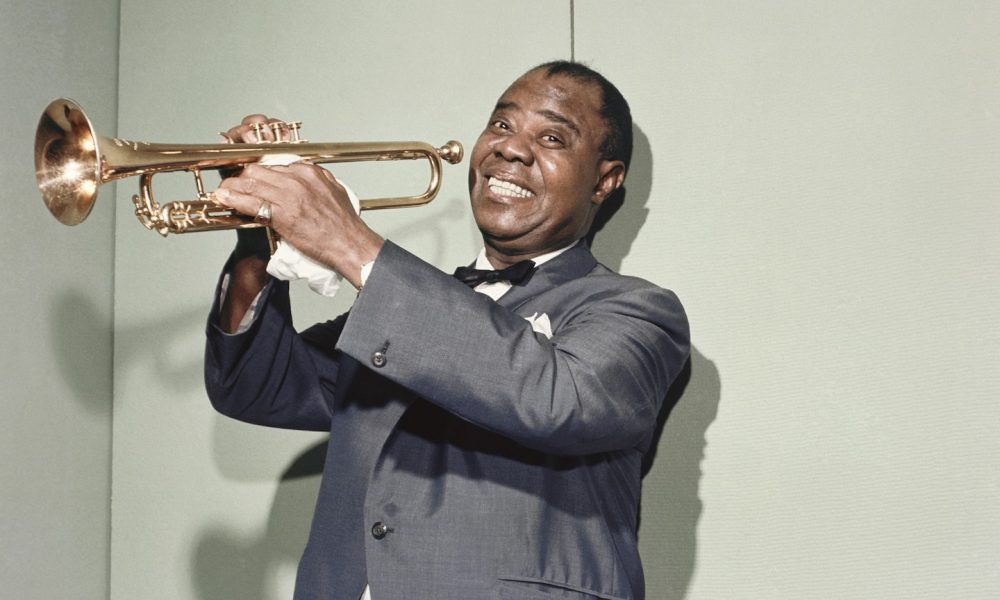 Another rare performance clip by Louis Armstrong has been shared from the archives of The Ed Sullivan Show. The new video features "Satchmo" alongside Gary Crosby, son of Bing and and his first wife Dixie Lee, on "Struttin' With Some Barbecue."
Shop the best of Louis Armstrong's discography on vinyl and more.
It's from the edition of the long-running variety series that was broadcast on May 15, 1955, just a month after Armstrong was on the show with Brooklyn-born operatic tenor and actor Robert Merrill performing a medley of "Vesti La Giubba" and "Honeysuckle Rose," on the April 17 episode.
Louis Armstong & Gary Crosby "Struttin' With Some Barbecue" on The Ed Sullivan Show
The May edition of Sullivan also featured Sammy Davis Jr. and Señor Wences. Crosby was still only 21 at the time of this performance of "Struttin' With Some Barbecue," while "Pops" was 53. The piece was composed as an instrumental in 1927 by Lil Hardin Armstrong, with lyrics added by Don Raye in 1941.
Armstrong recorded it as an instrumental with his group, the Hot Five, and released it as a 78rpm single on the Okeh label in 1928. Billboard listed it on its popularity charts for three weeks, with a peak of No.14. His next release with the group, a matter of weeks later, was the jazz staple "West End Blues," which later entered the NARAS Hall of Fame.
As reported in the May 14, 1955 of trade magazine Cash Box, Armstrong was due to open at the Chicago Theater at the end of that month. The paper also printed a photograph of the jazz great with singer David Whitfield, taken during their mutual engagement on the Sullivan show.
Armstrong was also busy in the studio and on other stages that year, releasing the LPs Satch Plays Fats: A Tribute to the Immortal Fats Waller and Louis Armstrong at the Crescendo, Vol. 1, the latter recorded at the Los Angeles club.
Watch all the latest archival videos from The Ed Sullivan Show on the program's official YouTube channel.