Shawn Mendes, Ariana Grande And Others Fund COVID-19 Relief
As the coronavirus pandemic affects nations around the globe, artists are doing their part to make a difference by supporting these worthy charitable causes.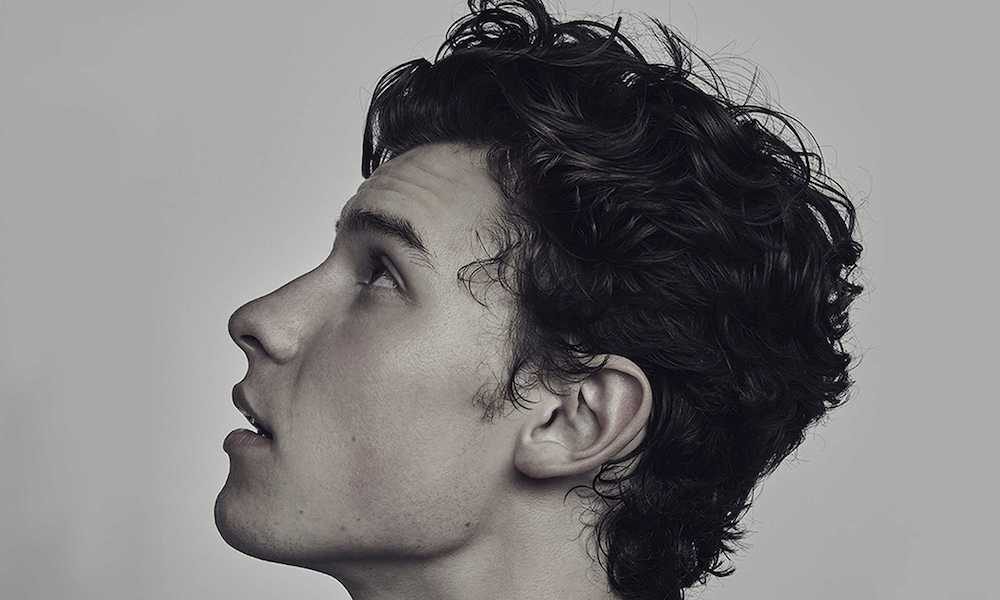 Throughout the past month, the music community has come together in the face of the coronavirus pandemic to share impromptu performances and messages of hope, urging fans around the world to self-isolate and stay healthy. Many artists who have the means are also making financial donations to charitable foundations, providing much-needed support to medical facilities, food banks, caregivers and more. Below are some recent examples of musicians' generous acts, as well as information on individual organisations.
Shawn Mendes donated $175,000 to The Hospital for Sick Children (SickKids) in his native Toronto so that pediatric caregivers could get much-needed medical supplies. The contribution was made via The Shawn Mendes Foundation, which was established in 2019 to empower his audience and help support causes which they care about. Earlier this week, Mendes also announced that all donations made to The Shawn Mendes Foundation in March will go directly to SickKids and the World Health Organization.
View this post on Instagram
Today, George Harrison's Material World Foundation launched 'The Inner Light' Challenge, which encourages music fans around the world to share their favourite line from The 1968 Beatles' single, 'The Inner Light', along with the hashtag #innerlight2020 on social media. For every hashtagged post, The Material World Foundation will donate another dollar (up to $100,000) to coronavirus relief efforts. The foundation also donated $500,000 to the MusiCares COVID-19 Relief Fund, Save the Children and Medecins Sans Frontieres (Doctors Without Borders), who are all providing much-needed care amidst the global pandemic.
Last week, Ariana Grande announced on her Instagram story that she would be donating to an assortment of charitable foundations, writing, "My heart hurts for the small business, individuals, and families affected by all of this. I am supporting the organisations below & if u are able to, u should too." These included the Opportunity Fund, offering relief to small businesses, Give Directly, which offers emergency funds to families impacted by the virus, Feeding America, which supports food banks in local communities, the Italian Red Cross, and the WHO's COVID-19 solidarity response fund.
James Taylor and his wife, Kim Taylor, donated one million dollars to Boston's Massachusetts General Hospital, which has been inundated with patients battling the virus. The funds will directly support the MGH President's Emergency Response Fund, established after the tragic Boston Marathon bombing in 2013. The longtime MA resident was not only born at MGH but his father, Dr Isaac Taylor, worked there for many years. In a statement, the artist said, "There is no question that it's a point of pride for New Englanders to claim the MGH as their hospital – our hospital – and this is especially true today with the threat coming from a new and insidious virus". He added, "Kim and I want to be part of this fight. We have been so inspired by the courage and sacrifice of the health care heroes in the trenches who are working so hard to protect us all."
Rhianna's nonprofit, the Clara Lionel Foundation, donated five million dollars to Direct Relief, Partners In Health, Feeding America, the International Rescue Committee, the WHO's COVID-19 Solidarity Response Fund and other organisations, to offer aid amid the pandemic in the U.S., Africa and the Caribbean. Named for her grandparents, Clara and Lionel Braithwaite, the foundation was created to fund educational and emergency response programs around the world. "Never has it been more important or urgent to protect and prepare marginalised and underserved communities – those who will be hit hardest by this pandemic", said Executive Director of the Clara Lionel Foundation, Justine Lucas, in a statement.
Lady Gaga's vegan makeup brand, Haus Laboratories, made donations to the Los Angeles Regional Food Bank and the Food Bank for New York City, two of the hardest-hit cities in the US. "This is a time to choose compassion over fear…Lead with kindness", said the company on Instagram.
OneRepublic and Interscope Records will donate a portion of the proceeds from the streaming of their new single 'Better Days' through September 2020 to benefit the MusiCares COVID-19 Relief Fund. 'Better Days' was written and produced by Ryan Tedder, Brent Kutzle and John Nathaniel and co-produced by Tyler Spry. The song, recorded over the past week, is from their new album, Human.
Our new song "Better Days" is out now. Preorder our new album, Human, to get it instantly. → https://t.co/hT8p5FsoC4 pic.twitter.com/1uqEYJCPtX

— ONEREPUBLIC (@OneRepublic) March 25, 2020
Along with participating in Elton John's 'Living Room Concert', Billie Eilish is also selling a digital PDF version of her colouring book with all proceeds going to UNICEF. Fans can name their own price.
A digital version of the Billie Eilish Coloring Book is available now in Billie's official store. You can choose your own price with all proceeds going to @UNICEF. https://t.co/U6pffG5Vbz pic.twitter.com/icZV5WB4zq

— billie eilish (@billieeilish) March 27, 2020
Following the release of her new 'Dance Again' single, Selena Gomez, in partnership with Bravado, has released special Dance Again merchandise that will also benefit MusiCares' COVID-19 Relief Fund.
As hundreds of festivals, tours and events have been cancelled or postponed, many individuals in the music community are left out of work. Two industry giants, Spotify and The Recording Academy, have stepped up to offer aid to those who are struggling. Earlier this month, The Recording Academy and their affiliated charitable foundation, MusiCares, established the COVID-19 Relief Fund to directly support those in the music community with the greatest need, while on Wednesday, Spotify announced its Spotify COVID-19 Music Relief project.
Not only will the streaming service make corporate donations to a selection of charitable causes benefiting the music community (including MusiCares' COVID-19 Relief Fund), but they will match any listener-funded donations, up to a collective total of ten million dollars.
For more information on the music industry's efforts during the coronavirus pandemic, click here.
Format:
UK English