Astralwerks And Blue Note Records Team Up With Spotify For Latest Lo-Fi Release
The compilation features tracks from Shrimpnose, Somni, and more.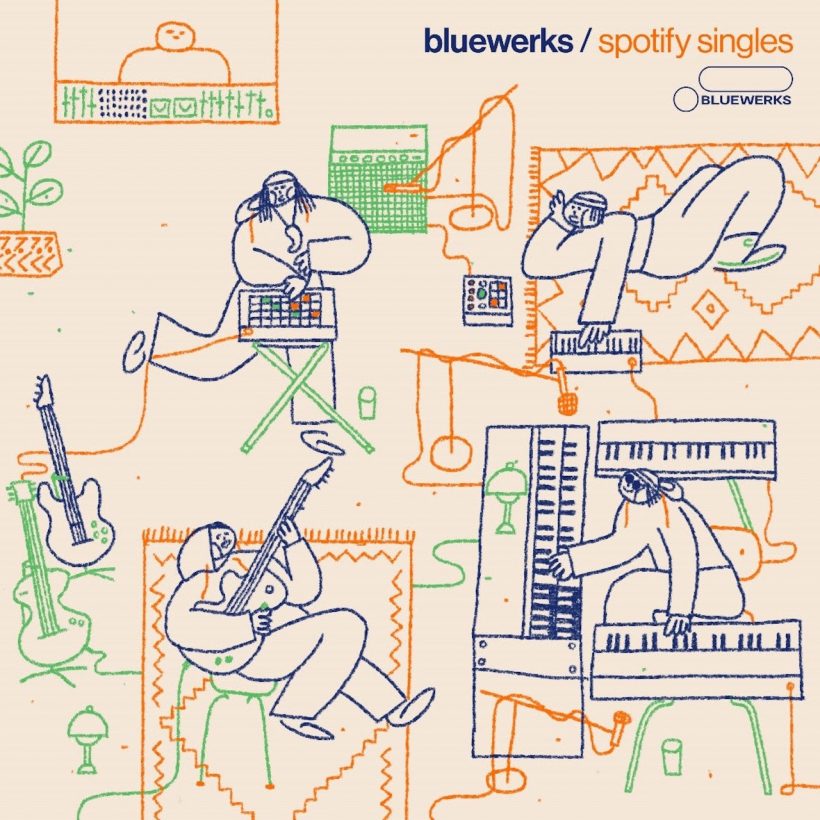 Astralwerks and Blue Note Records have partnered with Spotify to release Bluewerks: Spotify Singles, the seventh installment of the iconic labels' collaborative Lo-Fi series where downtempo electronica meets jazz-infused sounds.
Bluewerks has amassed more than 25 million streams on Spotify since its launch last year, and this new EP finds four different artists—Arbour, Oatmello, Shrimpnose, and Somni—step into Spotify Studios in Los Angeles to create a brand new original as well as a Lo-Fi cover of songs from the Astralwerks and Blue Note catalogs.
The calming collection is released in connection with Spotify's Mental Health Awareness initiative and the tracks are currently featured on their LoFi Beats playlist. Driving more than five billion streams since the program began in 2017, Spotify Singles was created to give artists an opportunity to record new versions of their own songs, the songs of the artists they love, or an original song. To date, there have been over 600 recordings from more than 300 artists across all genres.
Says Somni regarding the release, "I think for me, making music can be really therapeutic and cathartic, and when I put my emotions into my music it helps me let go of them a little bit in my mind, it's a release. Almost like you're dealing with them in some tangible way, putting them out on the table, and as a result you're able to let go of some of that energy that you had inside you.
"The process can also be super meditative, and some of the only times I've forgotten about my anxieties and the pressures of life are when I'm in that tunnelvision state. I think a lot of musicians and artists feel the same way about the process, that's why art and creativity in any form is such an important thing."
Buy or stream Bluewerks' Spotify Singles.
Bluewerks: Spotify Singles Tracklist:
1. Arbour – it rains all day
2. Arbour – Starless II (Craig Armstrong cover)
3. Oatmello – I am Loving
4. Oatmello – Cantaloupe Island (Herbie Hancock cover)
5. Shrimpnose – Sightseeing
6. Shrimpnose – By This River (Brian Eno cover)
7. Somni – Envy
8. Somni – Hybrid Moments (Misfits cover)