Babyface Stops By NPR's Tiny Desk To Celebrate Black Music Month
The performance included a cover of Fall Out Boy's 'Thnks fr th Mmrs,' which Babyface produced.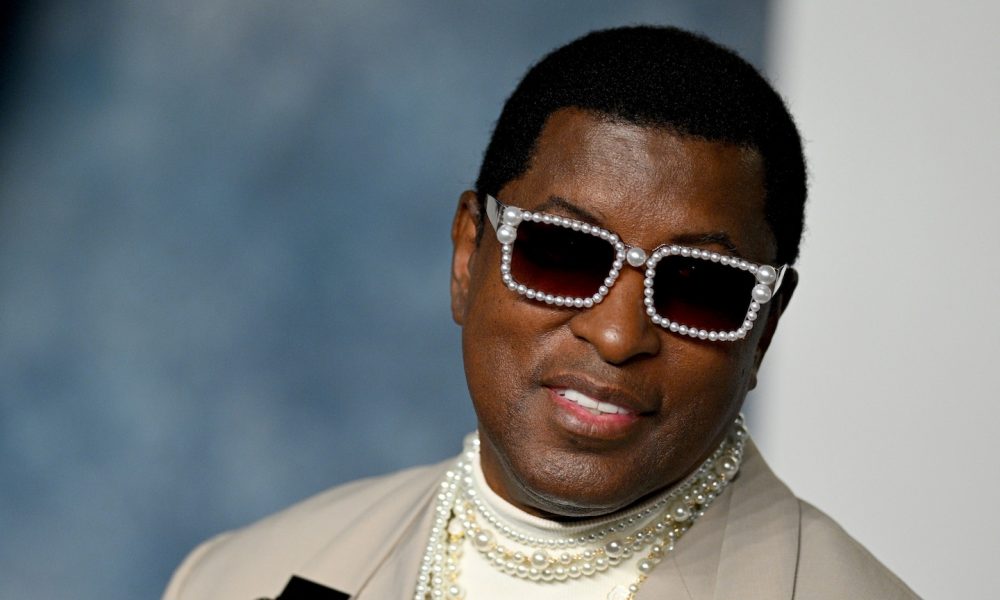 To help NPR celebrate Black Music Month, legendary R&B icon Babyface stopped by Tiny Desk to perform a number of chart-topping hits.
Backed by his band of Erskine Hawkins III (keys, music director), Antoine Porter (guitar), Walt Barnes Jr. (bass), Reggie Regg (drums), Tank (vocals), Chanté Moore (vocals), and Avery Wilson (vocals), Babyface performed "Two Occasions," "Whip Appeal," "Superwoman," "Take A Bow," "Not Gon' Cry," "Can We Talk," "Change the World," "Thnks fr th Mmrs," "I'll Make Love To You," "End Of The Road," and "Exhale (Shoop Shoop)." The aforementioed "Thnks fr the Mmrs" is, of course, a Fall Out Boy classic, but not everyone may now that the song was produced by Babyface. Check out the full performance below.
Babyface: Tiny Desk Concert
Says NPR's Nikki Birch of the performance: "I was working late when Kenneth 'Babyface' Edmonds first arrived at the office to rehearse for his Tiny Desk concert. Within moments, it was clear it would be an exceptional performance. The next day, my colleagues waited patiently to see the legendary singer, songwriter and producer. Because when it comes to matters of the heart, Babyface has turned our angst, our triumphs, our devastation, into timeless love songs that have scored the romances of more than one generation.
"Joined by top-tier talent—Tank, Chanté Moore and Avery Wilson—Babyface came out swinging. From the songs that put him on the map, to those he wrote or produced for other icons, around the room hit after hit was met with swoons, sighs and not a few tears. (Ok, maybe that was just me.)
"Babyface is a titan of the music industry: with numerous top 10 hits, 12 Grammys (50 nominations) and a jaw-dropping roster of collaborations. In 2022, he assembled a stellar ensemble of women for one of my favorite albums of the year, Girls Night Out. To watch this master of pen and sound behind the Tiny Desk was truly epic and nothing short of a dream come true."