Watch Motown's Barbara McNair Sing 'Just In Time' on 'The Ed Sullivan Show'
The clip shows the Chicago-born singer and actress performing 'Just In Time.'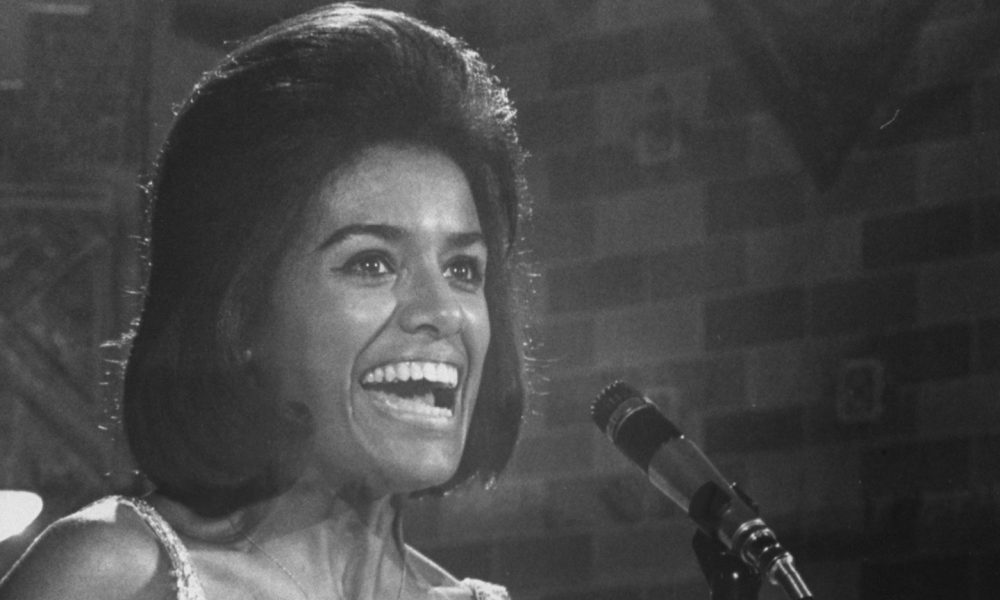 A late 1965 performance by then-new Motown signing Barbara McNair has been shared from the archives of The Ed Sullivan Show.
The clip, now featured on the official YouTube channel of the revered light entertainment series, shows the Chicago-born singer and actress performing the already much-loved "Just In Time." A Jule Styne melody with lyrics by Betty Comden and Adolph Green, the song had debuted in a duet by Judy Holliday and Sydney Chaplin in the 1956 musical Bells Are Ringing.
Tony Bennett recorded the song in 1956, making it a permanent signature of his live shows, then Frank Sinatra included his version on the Come Dance With Me! LP of 1959. Holliday reprised the song with Dean Martin in the 1960 film version of that show and Martin recorded it solo the same year.
Barbara McNair "Just In Time" on The Ed Sullivan Show
Raised in Racine, Wisconsin, McNair started recording in 1957 for Coral, and was also a successful musical actress, notably in the Broadway show The Body Beautiful. After releases for Signature, Roulette, and Warner Brothers, she signed with Motown in 1965 and debuted there with the November single "You're Gonna Love My Baby." It was not a chart success, but became an enduring soul favorite, notably in the UK.
McNair had first appeared on The Ed Sullivan Show around the time of her 1957 recording debut. Her performance of "Just In Time" was on the edition of December 12, 1965, by which time she was a familiar face to television viewers for roles in such series as Dr. Kildare and The Eleventh Hour.
It was not until September 1966 that the vocal stylist released another Motown single, "Everything Is Good About You," with the album Here I Am ensuing that November. A second set for the label, The Real Barbara McNair, arrived in April 1969. Her other acting roles included the hit series Mission: Impossible and such films as Change of Habit (most remembered as Elvis Presley's last feature film) and They Call Me Mister Tibbs!, starring Sidney Poitier.
Watch all the latest archival videos from The Ed Sullivan Show on the program's official YouTube channel.