'Barbie' Star Margot Robbie Shares Love Of Spice Girls And The Beach Boys
'The Spice Girls changed everything and dictated my version of second-wave feminism,' shared Robbie.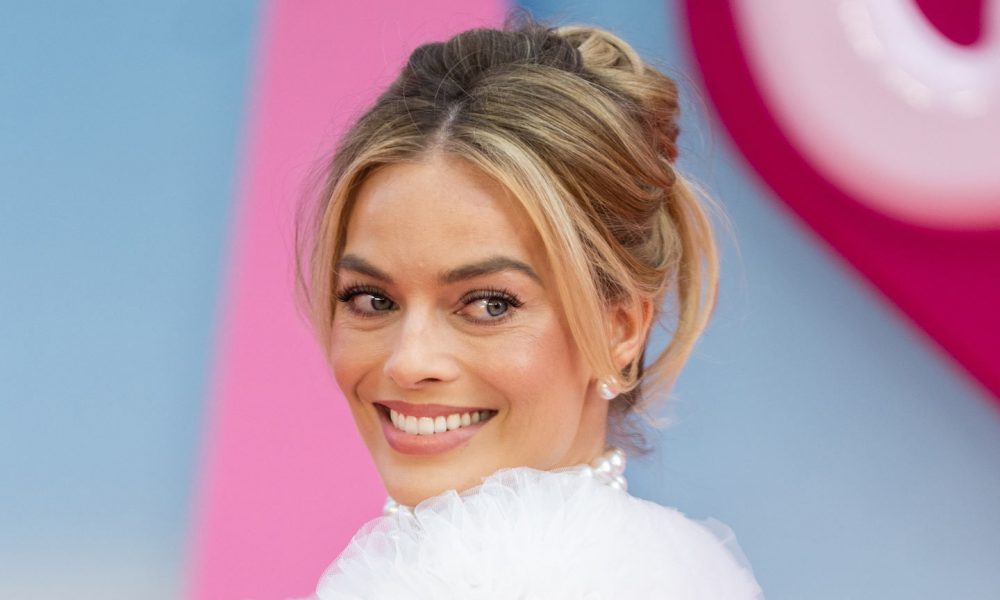 Ahead of the highly anticipated Barbie movie premiere this weekend, star Margot Robbie's press tour for the summer's biggest film has given us some new insight into the Aussie star's music taste. In a new interview with Rolling Stone, Robbie shared the music that shaped her formative years.
First up? The Beach Boys. After being introduced through them thanks to a family member's tape, the group became the only thing 5-year-old Margot would listen to. Her love has come full circle, with the Beach Boys classic "Fun, Fun, Fun" featured prominently in the Barbie trailer.
Robbie's other childhood love was probably a bit more popular with other girls her age: the Spice Girls. "The Spice Girls changed everything and dictated my version of second-wave feminism," she reflects. "It's like, 'Oh, my God, they wear little sparkly dresses and push-up bras, and then have a girl gang? That's what I want to be!'"
The actor also spoke earlier this year about her teenage love for heavy metal, which she still enjoys. Visiting the Graham Norton Show, she told the titular host, "I would only listen to heavy metal music, [and] I would die my hair black and only cut it with a razor blade. So yeah, kinda goth." She specifically mentioned Slipknot, and recalls that when she went to their show during her time as a cast member on the Australian soap opera Neighbours, it was the most she had ever been recognized.
After the story went viral, Robbie clarified to Rolling Stone that her music taste was far-reaching; "I had my death-metal phase — and I do still like that — but I also like a lot of music." Of her connection to music, she explains, "I can anchor my character and myself in either a time period or a certain feeling. Music is so helpful for that."
Explore the best of The Spice Girls' discography on vinyl and more.