Listen To The Beach Boys' 'Fun, Fun, Fun' Soundtrack The 'Barbie' Trailer
'Barbie' is set to hit theaters on July 21.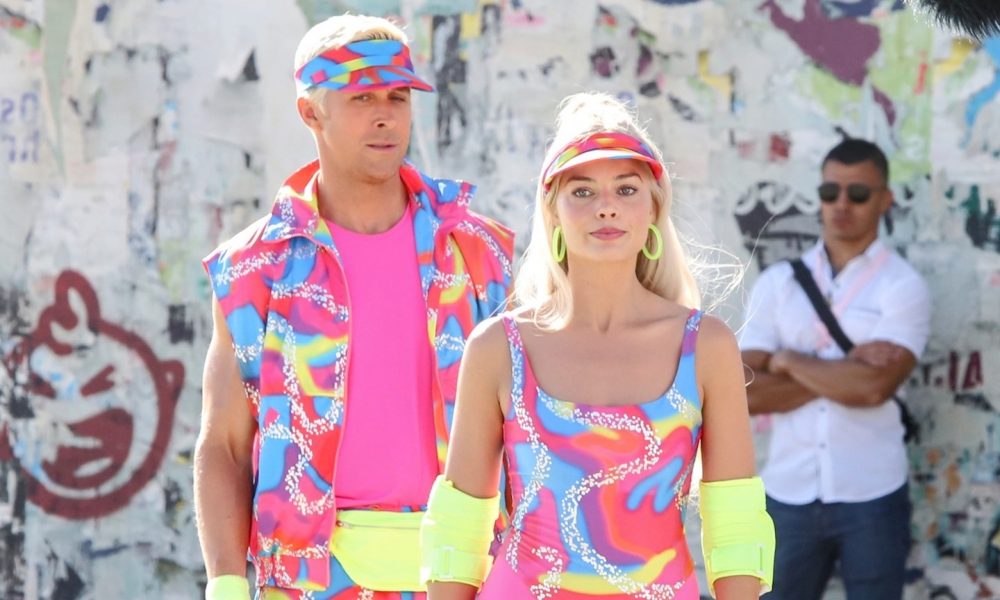 The new Barbie trailer features The Beach Boys' "Fun, Fun, Fun." The track, which was originally released in 1964, was featured on the album Shut Down Volume 2.
Listen to the best of The Beach Boys' discography on vinyl and more.
In the trailer, Barbie (played by Margot Robbie) flirts with Ken (played by Ryan Gosling) and makes her way through the pink and Barbie-fied Los Angeles. The Greta Gerwig-directed film will arrive in theaters on July 21. Watch the full trailer below.
Barbie | Teaser Trailer 2
"Fun, Fun, Fun" is one of The Beach Boys' best-loved numbers, and a highlight of their live shows for the past 50 years. Released on February 3, 1964, it entered the Billboard Hot 100 on February 15 at No.69 and on the week of March 21, it climbed to No.5 on the charts. It was kept from climbing any higher by three Beatles singles, "She Loves You," "I Want To Hold Your Hand," and "Please Please Me," with the Four Seasons, "Dawn (Go Away)" holding down the fourth spot. Perhaps most surprising of all, given its popularity, is that "Fun Fun Fun" never made the UK chart.
It's a great example of the way things were done back in the 60s. The Beach Boys recorded "Fun, Fun, Fun" only six weeks earlier on New Year's Day 1964. Beginning at shortly after mid-day at Western Recorders in Hollywood, the Beach Boys were all there, along with drummer Hal Blaine, saxophonists, Steve Douglas, Ed Migliori, and bass player Ray Pohlman. As Brian Wilson would later tell Newsweek magazine, "I could go into the studio and cut a record in three hours. I'd say, 'Hey we'll make the best record ever tonight.' I had that kind of spirit – and goddamn if it didn't work!"
This was the start of The Beach Boys recording their new album, Shut Down Vol.2 and "Fun Fun Fun" was first attempted by the group working on a slower version of the song. Mike Love's lead vocals were added to the backing track, followed by percussion and guitar parts inserted. There then followed 19 takes of recording the backing vocals that completed work on what is for many a masterpiece of the California sound.
Listen to The Beach Boys' "Fun Fun Fun" on Apple Music and Spotify.