Bastille Announces 10th Anniversary Vinyl Edition Of 'Bad Blood'
'Bad Blood X' is set to arrive on July 14.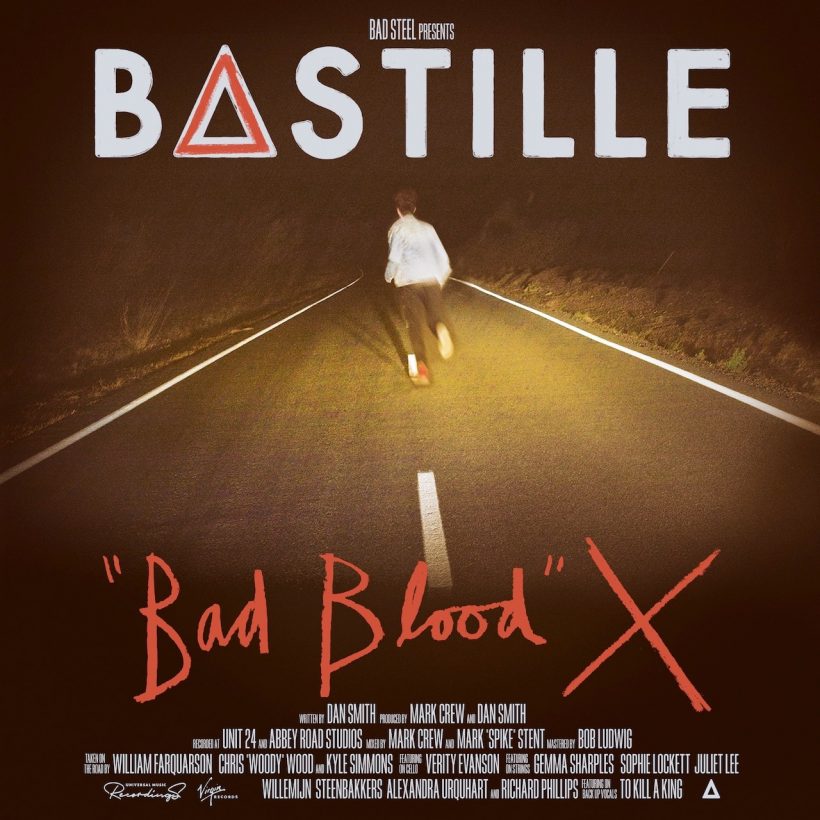 In celebration of the 10-year anniversary of its breakthrough debut album, Bad Blood, Bastille has announced the release of Bad Blood X, an extended vinyl edition of its multi-million selling, award winning album that catapulted the band from alt-pop newcomers to global chart-conquering festival headliners.
A truly fan-first release, the record is available exclusively on clear vinyl and includes a special 7" vinyl featuring two never-before heard demos, "Racing Heart," an early version of the single "Laura Palmer," and fan-favorite b-side "Poet," recorded in Dan's [Smith, bandleader] bedroom alongside the original tracks on the album.
The record also includes a unique 12×12 insert featuring alternative artwork, handwritten annotations from each member of the band, and an abundance of unseen images.
Dan Smith says, "When I started working on the songs that became Bad Blood 10 years ago at a laptop in my bedroom, I never imagined that they'd be heard by so many people and then take us all over the world. It's really mad to think about.
"Ten years on, we wanted to put something special together to celebrate the album, whilst not messing with it too much. We had so much fun digging back through old artwork, photos and videos from that time to make a totally new package of artworks. My Dad even found an old CD-R of some of demos in the attic (that somehow people managed to pry out of my hands for a new 7" vinyl as part of this release – trust me… I didn't think those versions would ever get heard). Putting all this together was such a nice way to step back into that world for a moment, and we really hope our fans feel the same way."
Released on March 4, 2013, Bad Blood charted at No.1 on the UK Albums chart, spending three weeks at the top and earning the title of the biggest-selling digital album of 2013. Hailed as a trailblazing debut, the record featured the international hit single "Pompeii," which peaked at No.2 on the UK Singles Chart and became the eleventh best-selling song that year.