Bastille Signs New Deal With EMI Records
The band has signed the new deal as they celebrate the tenth anniversary of debut album 'Bad Blood.'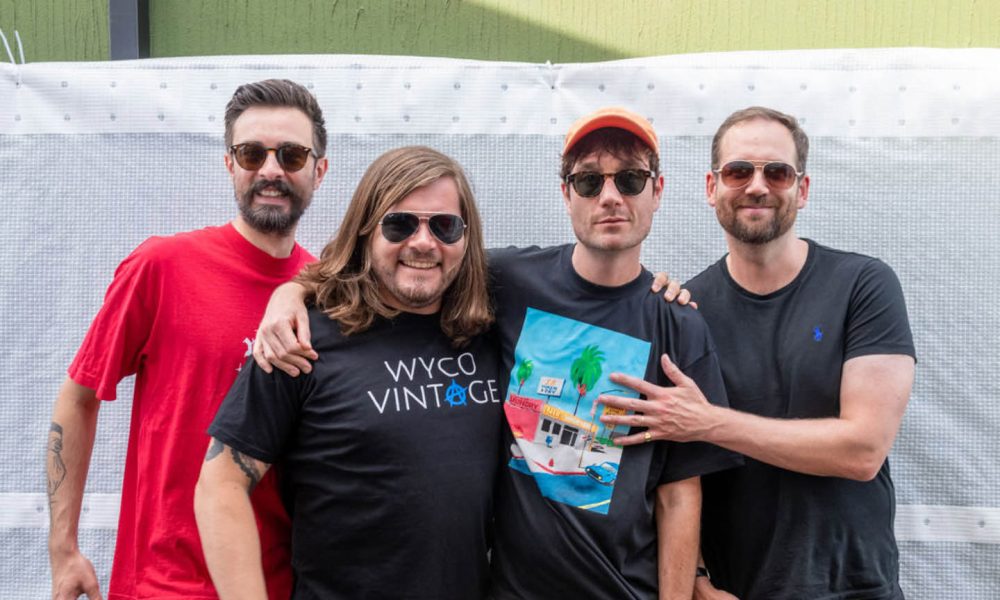 As the band marks the 10th anniversary of its million-selling debut Bad Blood, Bastille has signed a new deal with EMI Records.
Bastille bagged its third UK No.1 album last year with Give Me The Future, following a launch campaign masterminded with EMI that embraced AI technology. The cutting-edge album campaign was nominated for a Music Consumer Innovation award at the 2023 Music Week Awards.
Twelve years into their partnership, Bastille, EMI and the wider Universal Music team remain closely aligned on new opportunities, including film and TV partnerships.
With 20 million monthly Spotify listeners, it's been a highly successful partnership between the Universal Music UK label and the London-based band led by Dan Smith. Bastille has amassed more than 11.9 billion streams across all partners since breaking through a decade ago, including 3.5bn streams globally for the single "Pompeii." The group have more than 1.9bn streams in the UK alone. "Pompeii," which peaked at No.2 in 2013, remains in the Top 50 most streamed songs of all time in the UK.
In an official statement, Rebecca Allen and Jo Charrington, EMI co-presidents, said: "Labels are built around exceptional artists, so we couldn't be prouder about this next chapter with Bastille. The band have already had a long and successful career as part of the label, but our ambition is as strong as it's ever been, and our focus is firmly on ensuring their artistry continues to reach new audiences around the world. We can't thank Bastille enough for continuing on this journey with us all."
Estelle Wilkinson, Bastille's manager at Eleven Management, added: "Although Bastille has a long history with EMI, there is a real sense of newness with this decision to sign. Not only do Bastille have the great support and expertise of Becky and Jo, they are also excited by opportunities offered by the wider Universal family. This has been a great year for Bastille and though they have come a long way, they still have much to say, through multiple projects. We are delighted to have the backing of a great label which will serve the band's global audience well and doubtless increase it."
Listen to the best of Bastille on Apple Music and Spotify.