Beach Boys Head For Hollywood Bowl With John Stamos, Mark McGrath
This will be the second consecutive summer that Stamos and McGrath will share a Los Angeles stage with the group.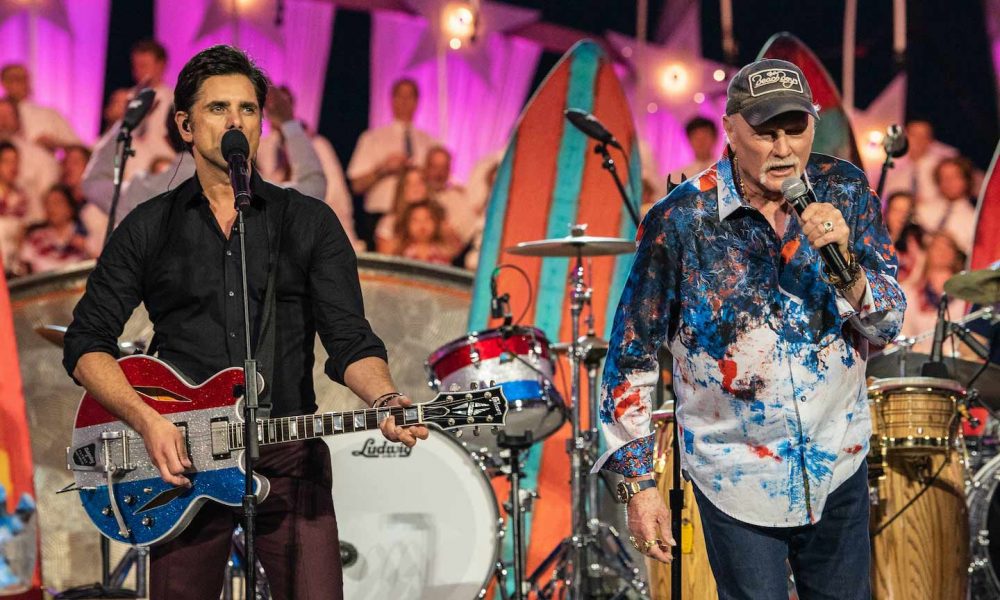 The Beach Boys have announced that their friend, actor, producer, and musician John Stamos will again join them when the America's Band tour comes to the Hollywood Bowl in Los Angeles on July 2, 3 and 4th. Another special guest, Mark McGrath, will join them for the 4th of July performance.
This will be the second consecutive summer that Stamos and McGrath will share an Los Angeles stage with the Beach Boys, after their performance at the Greek Theatre last August. Tickets for the new shows are now on sale via mikelove.com and thebeachboys.com.
Stamos has a long history of collaboration with the storied band that dates back to the 1980s. On the first occasion, in an attempt to avoid fans, he hid backstage at a Beach Boys concert and was invited by Mike Love to join them for the show's encore. He has gone on to perform with the group on various tours and at PBS' A Capitol Fourth special in 2017 and 2018, as well as CNN's Fourth In America special in 2021.
Stamos was also in the video for the Beach Boys' massive hit "Kokomo," and performed alongside them when they guest starred on an episode of Full House. He was also an executive producer for the Emmy-nominated miniseries The Beach Boys: An American Family, was part of their show at New York's Carnegie Hall last December and on their Good Vibrations Cruise in March.
McGrath's relationship with the group has had him performing often as their special guest , including on the recent cruise. Presented by Club Kokomo Spirits, the Norwegian Pearl sailed from Miami, FL to Harvest Caye, Belize and Costa Maya, and other performers on board included the Isley Brothers, the Temptations, the Righteous Brothers, and the show RAIN – A Tribute to The Beatles.
The Hollywood Bowl announcement coincides with the release of DJ Steve Aoki's remix of the Beach Boys' 1964 trademark, and live set staple, "Fun, Fun, Fun."