Watch 'The Ring': A Deleted Scene From The Beastie Boys Apple TV Documentary
Ad-Rock and Mike D have shared the previously unseen footage in tribute to the late Adam Yauch.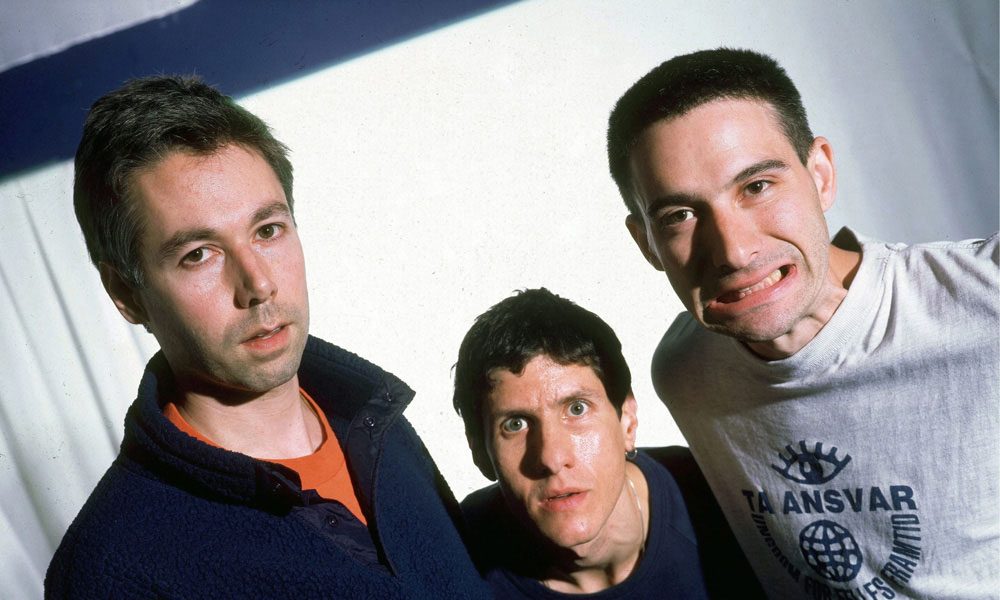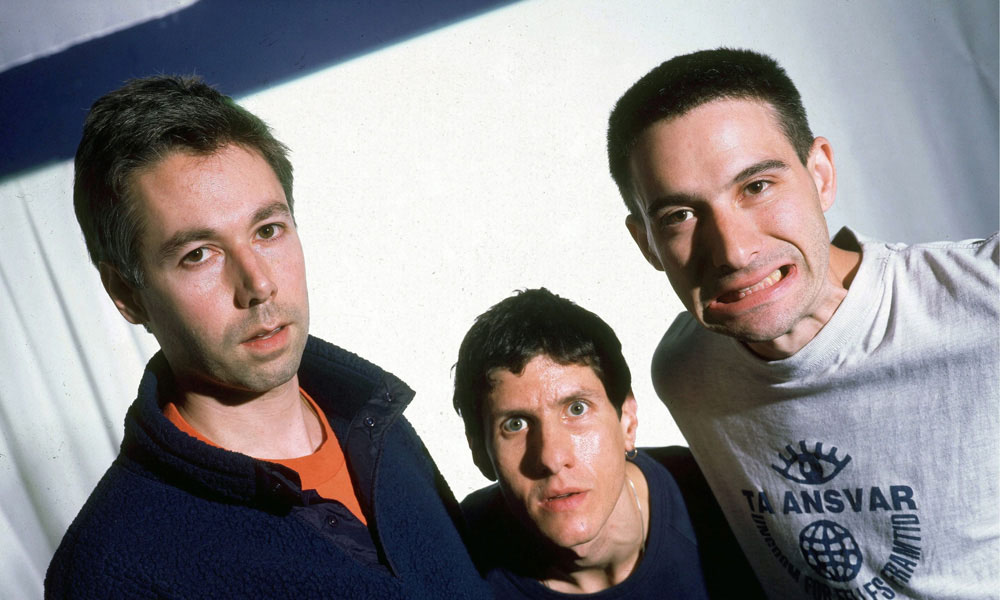 In celebration of the late Adam Yauch's birthday, The Beastie Boys have released a deleted scene, titled "The Ring" from their Spike Jonze-directed Apple TV documentary Beastie Boys Story in tribute. You can check it out below.
"The Ring" from Beastie Boys Story (Original Original Cut)
"The Ring" relates to a story from the band's Beastie Boys Book which the band's remaining members Adam Horovitz (Ad-Rock) and Mike Diamond previously related on The Tonight Show With Jimmy Fallon in November 2018. It concerns a curious fan who cornered Ad-Rock backstage at a gig in San Francisco and offered him a ring.
After some gentle nudging, Horovitz accepted the ring. Over the next 15 years, this piece of jewelry would appear in unsuspecting paces, and the boys were starting to freak out. "What the f_k is up with this thing," Horovitz recounted. In the end, there was no curse or bad ju-ju, just the work of chief-prankster Yauch, playing the long game.
In fact, what could have been dismissed as a strange coincidence took a turn in 2007, when the band were once more on tour and, as Horovitz described: "I go to my backpack and the ring's in there! So I was freaking out."
He added: "About a week later, Yauch pulled me aside on tour in South America and went: 'Hey man, I put that ring in your bag.' But it was 15 years later! Who has the prank stamina to hold it back for 15 years?!?"
A special cut of Beastie Boys Story opened in select IMAX theatres for a limited engagement on April 3, before premiering globally on Apple TV+ on April 24.
The film's premiere coincided with the 26th anniversary of the Beastie Boys' 1994 album, Ill Communication and reunites the Beastie Boys with Jonze over 25 years after he helmed the iconic "Sabotage" music video.
The idea for Beastie Boys Story originated from Horovitz and Diamond's collaboration on their bestselling Beastie Boys Book. The two also hit the road touring with the book, which included a stop at SXSW in 2019, resulting in the mini-doc for Amazon titled Still Ill, that marked the 25th anniversary of their seminal album.
"There are some friends you have lunch with so many times over the years, you know their order," Mike D and Ad-Rock said in a statement. "Spike is one of those friends. And even when you don't recognise anything on the menu, he comes up with something good for the whole table. Like when we wondered what to do when our book comes out…then Spike placed his order: You will put on a show for the children."
Spike Jonze added, "I owe Beastie Boys a lot. One time, they pulled me out of a burning ship, and another time they helped me cheat on my college exam to get into Florida State. So, it was a real privilege to get to reunite with them and help them tell their story."
Listen to the best of Beastie Boys on Apple Music and Spotify.