New Beatles Companion Book, 'Get Back,' Is Out Now
The book is set to stand alongside the documentary of the same name.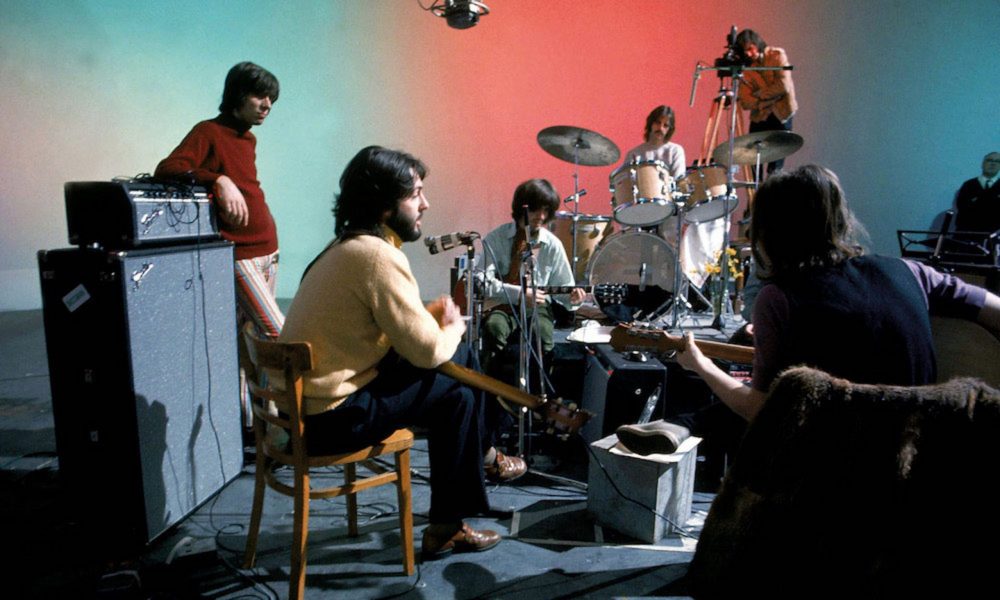 The latest official book on The Beatles, titled The Beatles: Get Back, is out now via Callaway Arts & Entertainment. The book is set to stand alongside the documentary of the same name.
The 50th anniversary of The Beatles' farewell year is being celebrated in 2021 (one year late) with the release of the documentary, The Beatles: Get Back, from filmmaker Peter Jackson. Before the film arrives though, the estate for the band will be releasing the deluxe edition of Let It Be on October 15. The album features newly remastered tracks with tons of previously unreleased material from those recording sessions. Both of these special events are set to be accompanied by the book, The Beatles: Get Back.
Announcing The Beatles: Get Back Book in Australia and New Zealand
The book features photos from Ethan A. Russell and Linda McCartney (including the book's cover photo), plus hundreds of previously unpublished images of film frames from the original 16mm footage as directed by Michael Lindsay-Hogg and shot by the camera crew. The authors of the book are The Beatles themselves. Its text mostly consists of conversations between John Lennon, Paul McCartney, George Harrison, and Ringo Starr with their associates that took place during the Get Back recording sessions throughout January 1969, transcribed from the original sound recordings.
Last month, four more tracks were shared from the forthcoming Special Edition of The Beatles' Let It Be. Making their digital debuts are "Get Back" (Take 8), "One After 909 (Take 3)," "I Me Mine (1970 Glyn Johns Mix)," and "Across The Universe (2021 Mix)."
Let It Be Special Edition will be released on October 15 by Apple Corps Ltd./Capitol/UMe. The physical and digital Super Deluxe collections will contain 27 previously unreleased session recordings as well as a four-track Let It Be EP and the similarly unreleased 14-track Get Backstereo LP mix, compiled by Glyn Johns in May 1969.
The new takes and mixes of songs from the celebrated 1970 album follow the appearance last month of the first three previews of the box set, "Let It Be" (2021 Stereo Mix), "Don't Let Me Down" (first rooftop performance), and "For You Blue" (Get Back LP Mix).