Beck Reschedules UK Tour To Summer 2022 And Adds Further Dates
The influential singer-songwriter has added new dates in Edinburgh and London to his itinerary.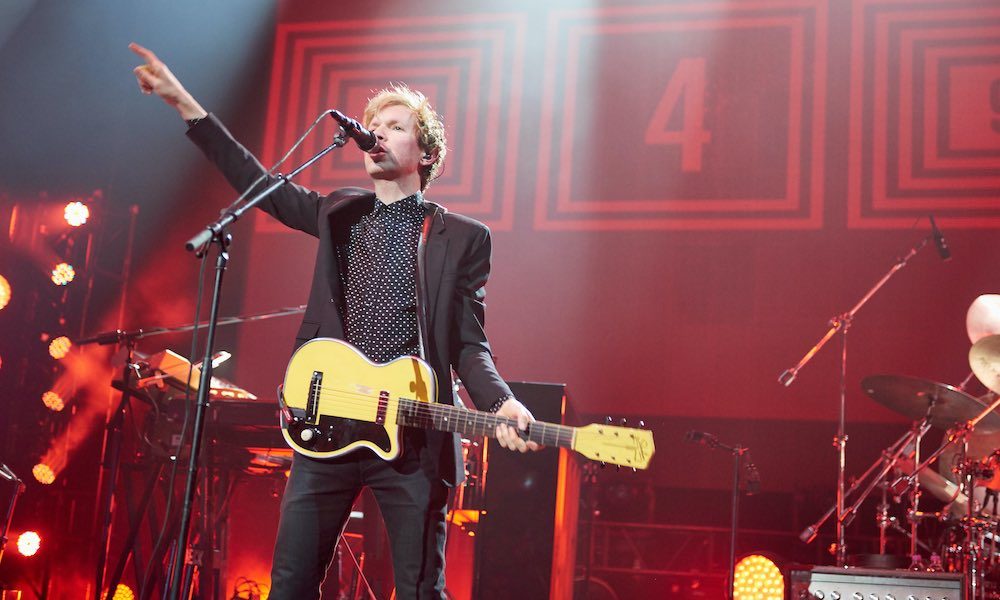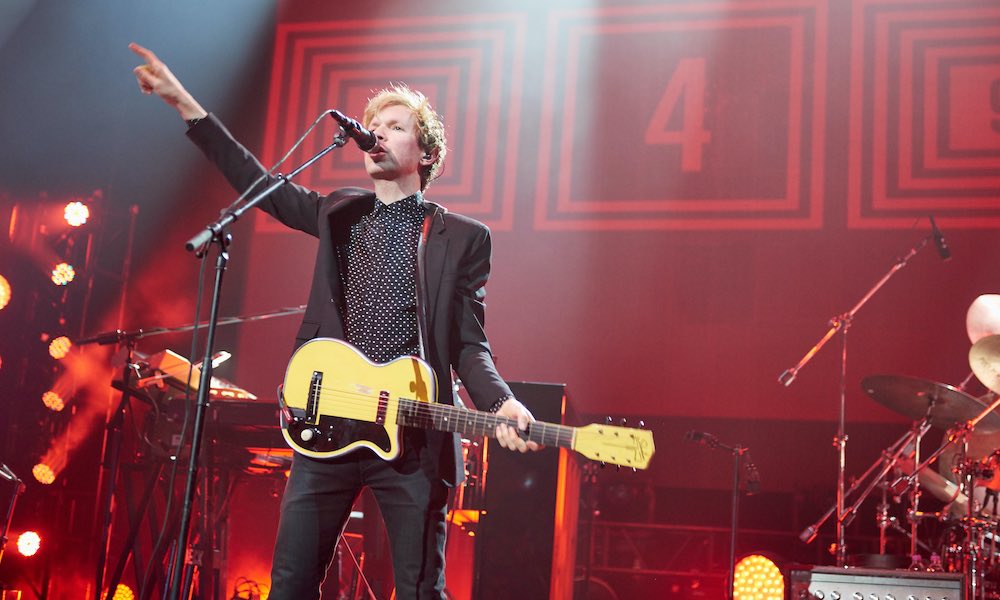 Beck has rescheduled his forthcoming UK tour to summer 2022 and has added several new dates.
The influential American singer-songwriter was set to head out on a UK and European tour in support of his Hyperspace album this summer, but he was forced to postpone the dates due to the ongoing coronavirus pandemic.
The dates for the UK leg of the tour have now been rescheduled to 2022, kicking off with a new date at Edinburgh's Corn Exchange on June 14. He has also added an extra London date to close the tour on June 18 at the O2 Forum Kentish Town.
Tickets for the newly added dates go on general sale at 9AM on Friday (June 25) and can be purchased on GigsAndTours, Ticketmaster and Beck's official website. You can see the full list of rescheduled dates below.
Beck plays the following UK dates in summer 2022:
June 14 – Corn Exchange, Edinburgh
June15 – O2 Victoria Warehouse, Manchester
June 16 – O2 Academy Brixton, London
June 18 – O2 Forum Kentish Town, London
Beck's latest album, Hyperspace, was released in 2019 to considerable acclaim. Typical of these was a glowing four-star review in the NME, in which their writer Thomas Smith declared: "After a career spanning 30-years, Beck is still shape-shifting and proves, once again, that no genre isn't malleable for him.
"There are a few early misfires here, but they are rescued by a stunning second half on which Beck's trademark sound is stripped back and drenched in a glistening synth-filled air that takes him into a daring new era."
Elsewhere, in a new interview, Beck has revealed that Oasis were one of the first UK acts to embrace him early on in his career, at a time when he was struggling to get a gig in England.
"There was no love there at all for me", Beck told Apple Music's Matt Wilkinson. "Then I got this call from my A&R, from Mark Kates, he said, "I was just in London and I was hanging out with the Gallagher brothers and I gave them a copy of Odelay and they're obsessed with it. And they want to do a remix." I said, "Holy s_t." (What's The Story) Morning Glory had just come out. And it was huge. It was blowing up. So they wanted to go into the studio and do a remix of "Devil's Haircut." And I thought, "I didn't even know they did remixes."