Big Sean And Jhené Aiko Make Nods To 90s Cinema In 'Body Language' Video
The duo recreates scenes from 'The Best Man,' 'Waiting to Exhale' and more with the help of Ty Dolla $ign.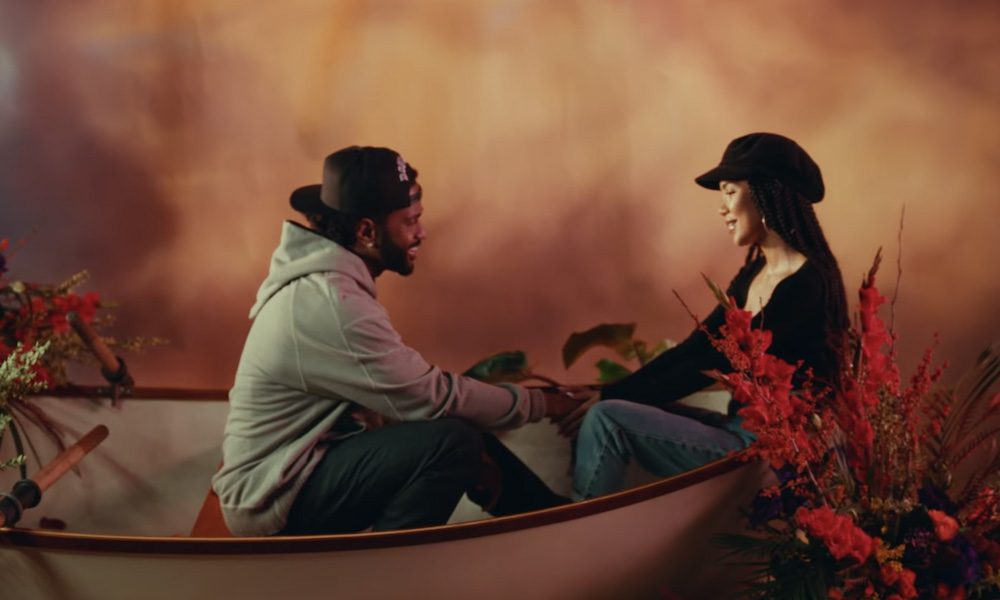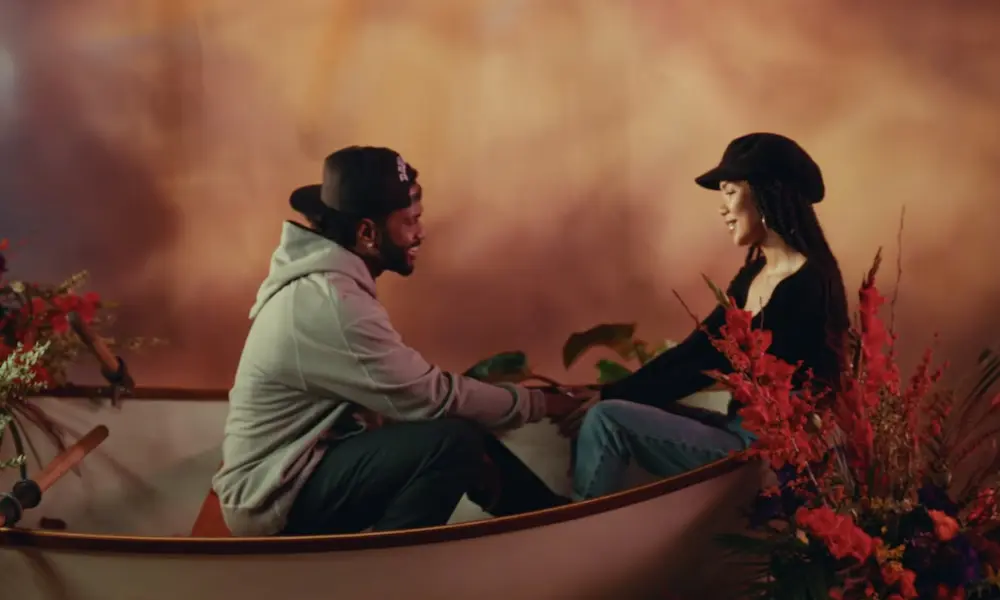 Big Sean and Jhené Aiko are taking on the big screen in the recently released music video for their collaboration "Body Language" with Ty Dolla $ign. Directed by Child, the visual pays homage to scenes from staple romance films from the nineties.
In one instance, the duo takes on the roles of Poetic Justice's Justice and Lucky, a hairdresser and postal service worker originally portrayed in the 1993 film by Janet Jackson and Tupac Shakur, respectively. In another, Aiko struts away from a car set ablaze in honor of the iconic Angela Bassett Waiting To Exhale scene where she destroys her ex's vehicle.
Other films alluded to in the sensual "Body Language" video include Love Jones and The Best Man. Ty Dolla $ign appears in the latter to join a bachelor party inspired by the 1999 film.
Big Sean - Body Language (Official Music Video) ft. Ty Dolla $ign, Jhené Aiko
Sean and Aiko recently performed the track live alongside Ty Dolla $ign at the 2020 Hip Hop Awards.
"Body Language" comes from Sean's No. 1 album Detroit 2, released September 4 via G.O.O.D. Music and Def Jam Recordings. The multi-platinum selling rapper maintains a cinematic theme throughout the album with stories told by Dave Chappelle, Erykah Badu, and Stevie Wonder slotted between collaborations with Post Malone, Young Thug, Wale, Anderson .Paak, Dom Kennedy, Dwele, Lil Wayne, and more.
Detroit 2 marks Sean's fifth studio album and follows up his critically acclaimed 2012 mixtape Detroit, an ode to his hometown. The project features the singles "ZTFO," which received a meditative music video, "Lithuania" featuring Travis Scott, and "Wolves" with Post Malone.
The album is split into four sections, including wellness, blessings, healing, and spirit. "Body Language" and "ZTFO" appear under wellness, whereas "Lithuania" and "The Baddest" fit under the spirit subset. Sean's collaboration with the late Nipsey Hussle, "Deep Reverence" offers healing and the rapper counts his blessings on "Why Would I Stop?"
Detroit 2 can be bought here.