'Billy Idol: State Line' To Premiere Exclusively On Veeps
The show will make its livestream debut on November 25 in association with Veeps.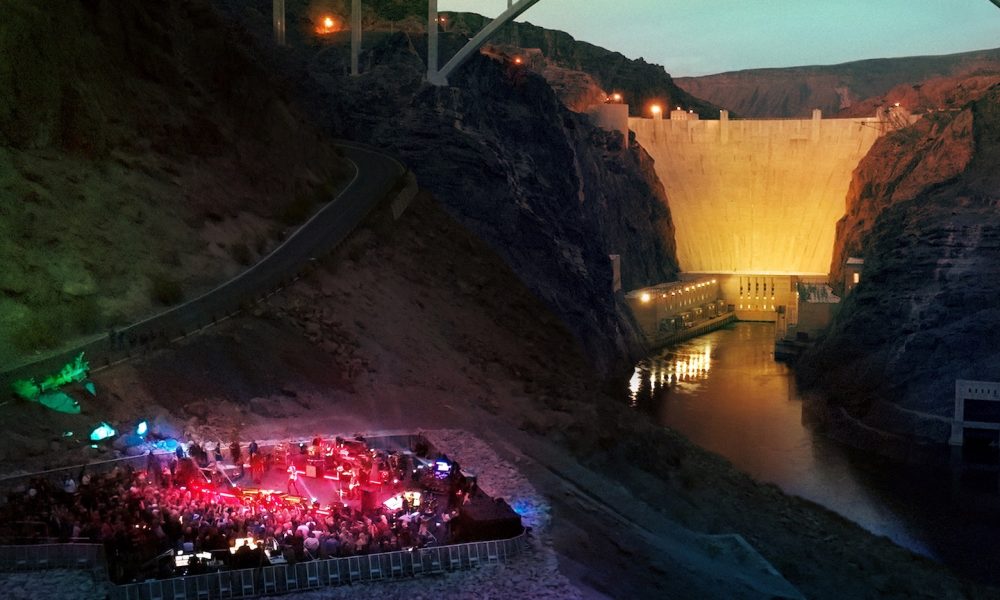 Following a limited theatrical run, Billy Idol: State Line, is making its streaming on demand debut via Veeps on Saturday, November 25 at noon PT. Billy Idol and his longtime guitarist Steve Stevens will be on hand for the debut live stream/chat.
Shop the best of Billy Idol's discography on vinyl and more.
The Vertigo Live concert film documenting the rock legend's April show at the famed Hoover Dam marks the first ever concert performed at the location. The special film—part concert, part historical homage—is free for Veeps All Access subscribers, and individual tickets can be purchased at Veeps.com for viewing between November 25 and December 7.
Billy Idol: State Line – Official Trailer
Fans around the world will be able to access the show at Veeps.com as well as via the Veeps app on Apple TV, Roku, iOS and Android. Fans who purchase the Veeps stream will receive access to exclusive bonus material including never before seen footage of Idol performing the tracks "Rebel Yell" and "Bitter Taste" at the Hoover Dam.
The movie highlights the history and significance of Hoover Dam and includes performances from two unique sets of Billy Idol's iconic hits: a full band concert at sunset with special guests that electrified and illuminated the surrounding Black Canyon and an acoustic duo set on the roof of the powerhouse at the foot of Hoover Dam straddling the Colorado River, directly on the Nevada/Arizona state line.
"Our show at Hoover Dam was a monumental and surreal career highlight," notes Idol. "I'm excited to get State Line out into the world. With this film we set out to highlight the continued importance of one of the most inspiring infrastructural achievements of the 20th Century, while also bringing the power of rock n roll to a stunning, magical location. I think we more than succeeded on both accounts."
Visit Veeps' official website for ticket options and more information.