BLACKPINK Tease New 'B.P.M.' Release
Whatever 'B.P.M.' is will arrive 'soon,' according to the teaser.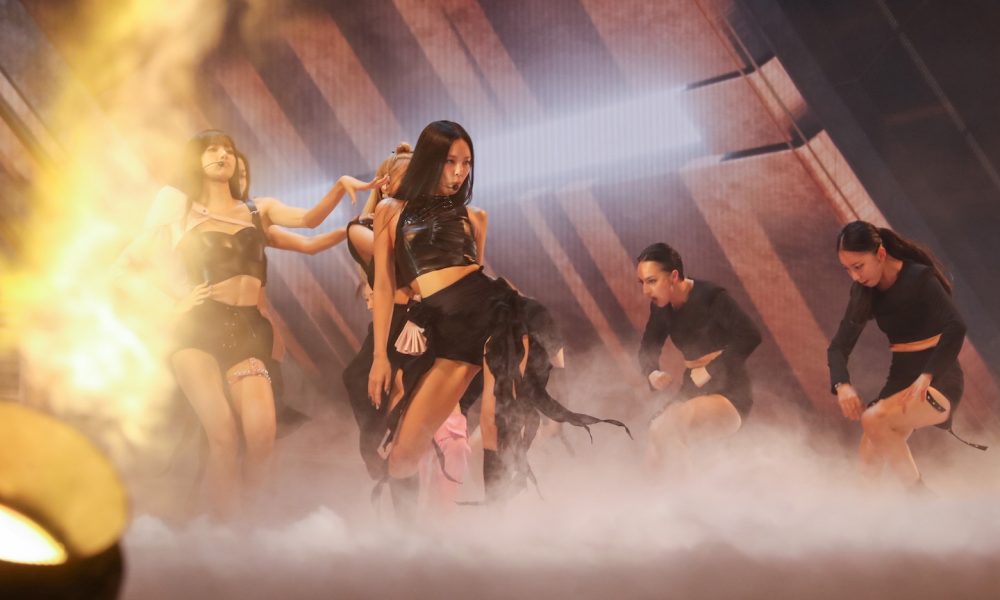 BLACKPINK have teased a new release on YouTube, entitle "B.P.M.," which stands for "Born Pink Memories." In the black and white clip–with flashes of pink, of course–the band shares photos and a slightly restructured version of their Born Pink track "Shut Down."
Back in September, BLACKPINK scored their first No.1 album in the US with Born Pink, becoming the first girl group to top the Billboard 200 since 2008.
BLACKPINK - 'B.P.M.' TEASER
The K-pop megastars released BORN PINK on September 16, and the record debuted on the top spot in its first week of eligibility.
The album, which features the global hit singles "Pink Venom" and "Shut Down," racked up 102,000 album equivalent units in its first week of release. As well as becoming the first girl group to top the chart in 14 years, BLACKPINK also became the first K-pop girl group to reach the top of the Billboard 200.
The initial chart news followed BLACKPINK making more history in the UK, where they became the first K-pop girl group to debut at No.1 with over 20,000 album equivalent units sold in its weeks. BORN PINK also hit the top spot on the Canadian charts.
According to a report from Soompi, the album also broke the record for the highest first-week sales of any female artist in history according to Circle Chart data, which reported an even higher figure of 2,141,281 copies sold – making BORN PINK the first "double million-seller" album by a K-pop girl group.
BLACKPINK's second album was off to a massive start even before its release, thanks to a plethora of wildly successful singles. Back in August, the single "Pink Venom" earned the biggest music video premiere of the year at that point and also broke records on Spotify. The video for "Shut Down," meanwhile, has also garnered more than 258 million views as of today, December 1.