Blue Lab Beats Release Blue Note Debut Album, 'Motherland Journey'
''Motherland Journey' is an extremely special album to us,' Blue Lab Beats enthuse.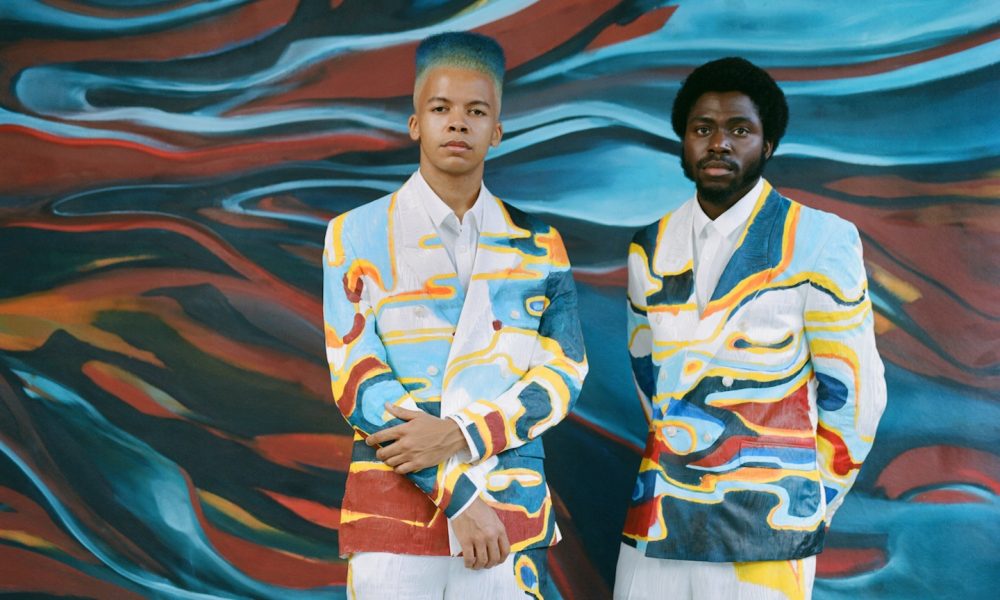 London-based GRAMMY and MOBO nominated jazztronica duo Blue Lab Beats have released their long-awaited full-length and Blue Note Records debut Motherland Journey.
The album release comes with a visualizer video for the album track "Home." The duo was recently named an artist to watch in 2022 by SPIN, who said, "[Blue Lab Beats] combines the classic instrumentation and harmonic vocabulary of jazz with the choppy, beat-driven aesthetic of modern electronica…[On Motherland Journey] the duo touch on funk, soul, hip-hop, psychedelia, even Afrobeat… After a while, the distinctions dissolve and you're left with the only thing that matters: exquisite feel and atmosphere."
Blue Lab Beats - Home Feat. Pip Millett & Dylan Jones
"Motherland Journey is an extremely special album to us," Blue Lab Beats enthuse. "This album took us two-and-a-half years to finish, our longest process to make an album, but it was so worth it. On this album you'll hear many fusions of genres and inspirations that we gathered throughout that time frame and especially to work on so many of the songs during the first lockdown it was a test in itself. We had to figure out so many different ways to achieve what we exactly wanted sonically and having Blue Note to help us achieve that was an absolute blessing. Many of the vocal features and instrumentalists on this album are great friends of ours and it's just so amazing to have family on this album."
One of the fastest-rising production duos in the world, Blue Lab Beats earned a Grammy nomination for their work on the Angelique Kidjo album Mother Nature and a MOBO nomination for 'Best Jazz Act' in 2021. Blue Lab Beats consists of producer NK-OK and multi-instrumentalist Mr DM.
Starting out as bedroom producers, remixing tracks from A-listers such as Dua Lipa and Rag'N'Bone Man, the pair quickly grew into something far more potent – crafting a supple, wide-ranging sound inspired by the pioneers of hip-hop and the music of the African diaspora while staying true to their London roots.