Half-Speed Mastered Editions And Jamaican Pressings Of Bob Marley Albums Set For Release
Each of the limited edition Jamaican albums will be numbered and pressed exclusively at the legendary Tuff Gong International headquarters in Kingston.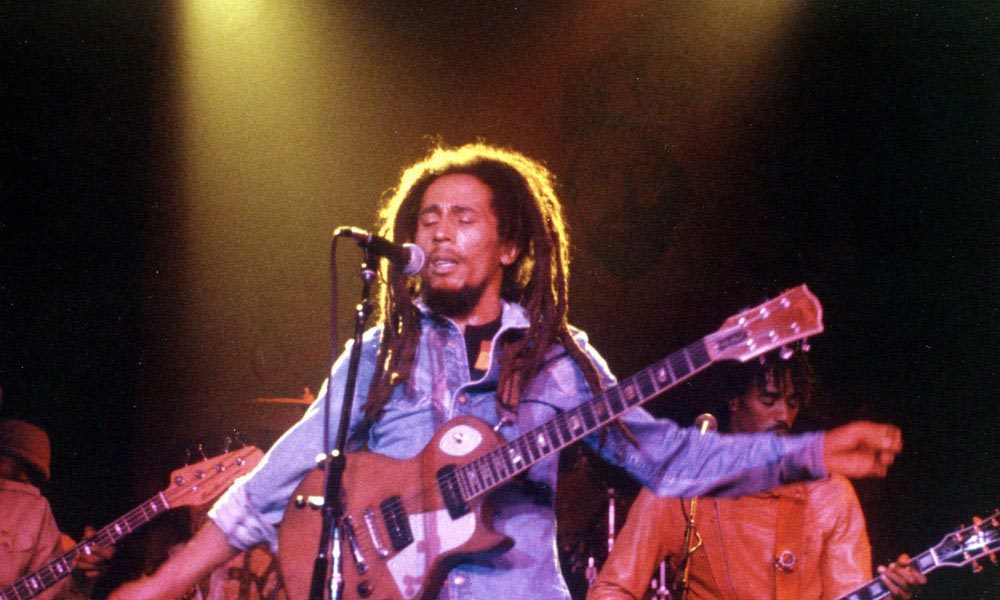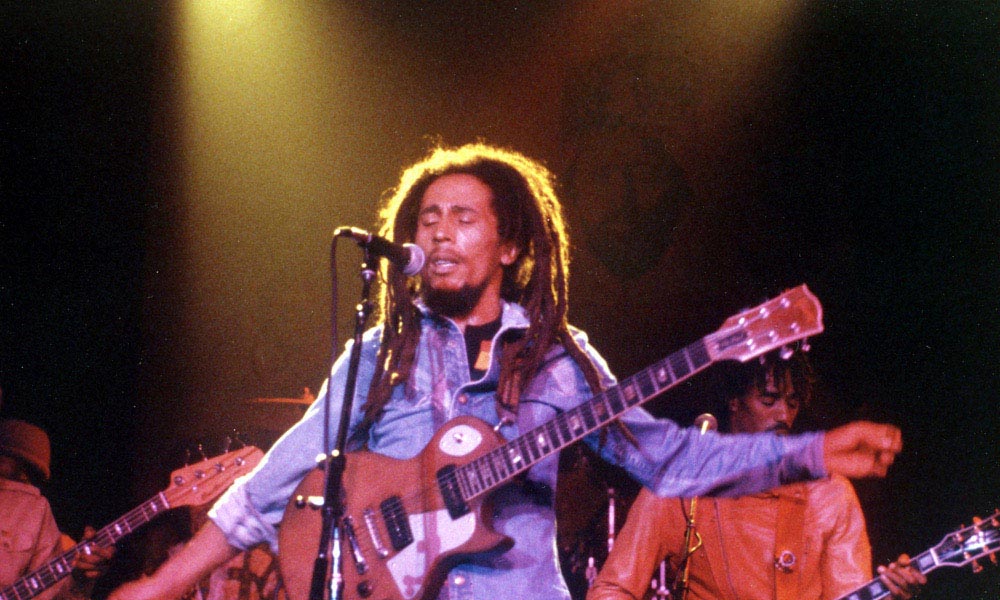 UMe and Tuff Gong announce three new and exclusive limited-edition collector series coming later this year, with special limited edition Jamaican pressings of Bob Marley albums on vinyl and premium half-speed mastered Marley vinyl both set for release during November and December.
On December 11, twelve limited-edition vinyl Bob Marley albums, each numbered and pressed exclusively at the legendary Tuff Gong International headquarters in Kingston, Jamaica, will be available, featuring nine original studio albums and two original live albums, plus the world's best-selling reggae album, Legend, all including a highly-desirable Tuff Gong stamp. Additionally, Catch A Fire, originally recorded by The Wailers in Jamaica and eventually released with overdubs and a mix overseen by Island founder Chris Blackwell at the label's London headquarters, will be available in its original Jamaica-recorded version, with two extra tracks from the sessions and some tracks with longer fades. Produced entirely by Bob Marley & the Wailers and mixed by longtime Marley associate Errol Brown, this Jamaican version will be on vinyl for the first time.
The limited-edition albums were pressed at Tuff Gong's newly refurbished vinyl pressing plant, which re-opened in summer 2020 and will have an annual capacity of 250,000 units. Each album was mastered by Dave Cooley at Elysian Masters in Los Angeles.
On November 20, the twelve Bob Marley albums will also be available on premium half-speed mastered vinyl. This specialist artisan process results in a more detailed representation of the original sound source cuts, with a far superior high-frequency (treble) response, and richer and fuller low to middle frequencies. All tracks were mastered by Miles Showell at Abbey Road Studios in London.
Bob Marley & The Wailers - Trenchtown Rock (Live At The Rainbow 4th June 1977)
On December 4, the long-awaited CD version of the iconic Complete Island Recordings LP box, which includes all nine Bob Marley & The Wailers studio albums recorded for Island Records, plus two live albums, Live! and Babylon By Bus, will be released. The Complete Island Recordings CD boxset will include the 11 albums packaged in CD wallets, housed in a brushed silver clamshell box that simulates the larger hinged lighter from the LP set.
Also recently announced, in August, Bob Marley was the first "Artist of the Month" for Amazon Music's [RE]DISCOVER campaign, a new global brand developed to support artist catalogs across all music genres. The [RE]DISCOVER brand showcases carefully curated artist playlists across various genres, which take listeners on a career-spanning journey of musical discovery, or re-discovery, through the featured artist's entire body of work. The [RE]DISCOVER campaign includes links to stream and download Marley's music; physical music selections; links to related films and books; and a collection of exclusive merchandise including an exclusive 2LP set of Bob Marley & The Wailers' Live At The Rainbow, recorded on June 4, 1977, in London. Live At The Rainbow was previously only available on VHS and DVD, and is now available for the first time in full, in performance sequence, and on vinyl anywhere. The 2LP also features a newly discovered, unreleased performance.
Also available now, Grammy-nominated DJ and producer Robin Schulz has reworked the Bob Marley classic "Sun Is Shining" via Island Records into a high-energy, club-focused version. Originally released on Bob Marley & The Wailers' 1971 album Soul Revolution, "Sun Is Shining" is one of Marley's most critically acclaimed tracks. On "Sun Is Shining," Robin Schulz has transformed a Bob Marley classic into a sunkissed dance track by adding an infectious bassline and feelgood piano chords to the more downtempo original, with serious crossover appeal. Listen to the remix HERE.
Additionally, Eagle Records and the Bob Marley Estate recently announced the release of Uprising Live, in celebration of Bob Marley 75. Uprising Live will be available for the first time on vinyl, with black vinyl 3LP and highly-collectible, limited-edition colored vinyl 3LP.
In this digital era, Bob Marley remains one of the most followed posthumous artists on social media, and MARLEY75 will serve to bring his music and message to the digital foreground, reaching new audiences and perspectives with innovative content and groundbreaking technology. Bob Marley's music continues to inspire generation upon generation, as his legacy lives on through his message of love, justice, and unity, a sentiment needed more than ever in 2020. In conjunction with Tuff Gong and UMe, the Marley family will continue to ensure the highest quality, integrity, and care is taken to honor Bob's legacy and to celebrate one of the 20th century's most important and influential figures.
The half-speed mastered editions of the Bob Marley albums will be released on November 20 and can be pre-ordered here.