Brian May Pays Tribute To Buddy Holly with 'Maybe Baby' Cover Digital Release
The video for the song features exclusive 'Bri-Art', special fan-created images of the Queen guitar hero.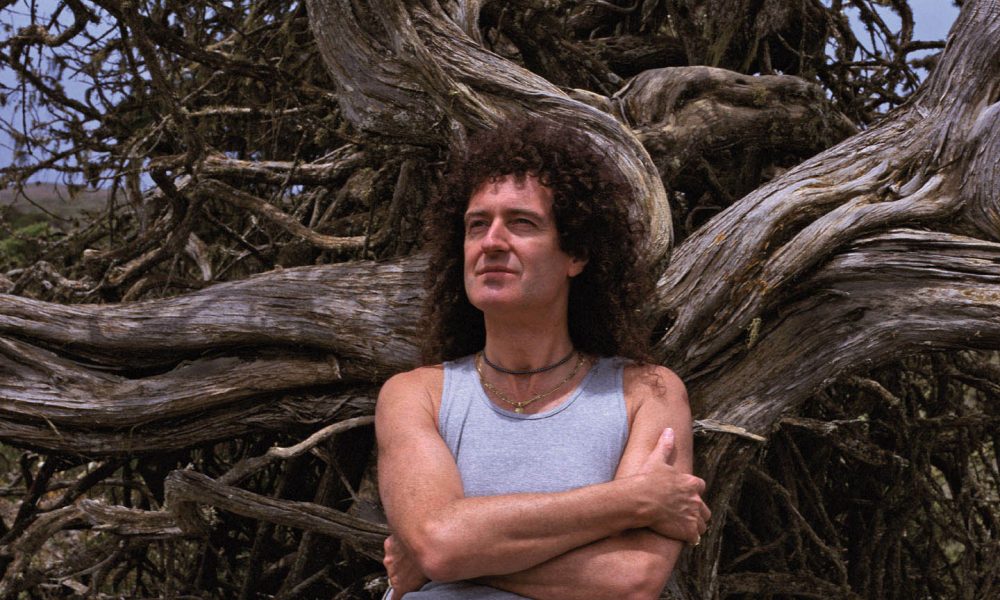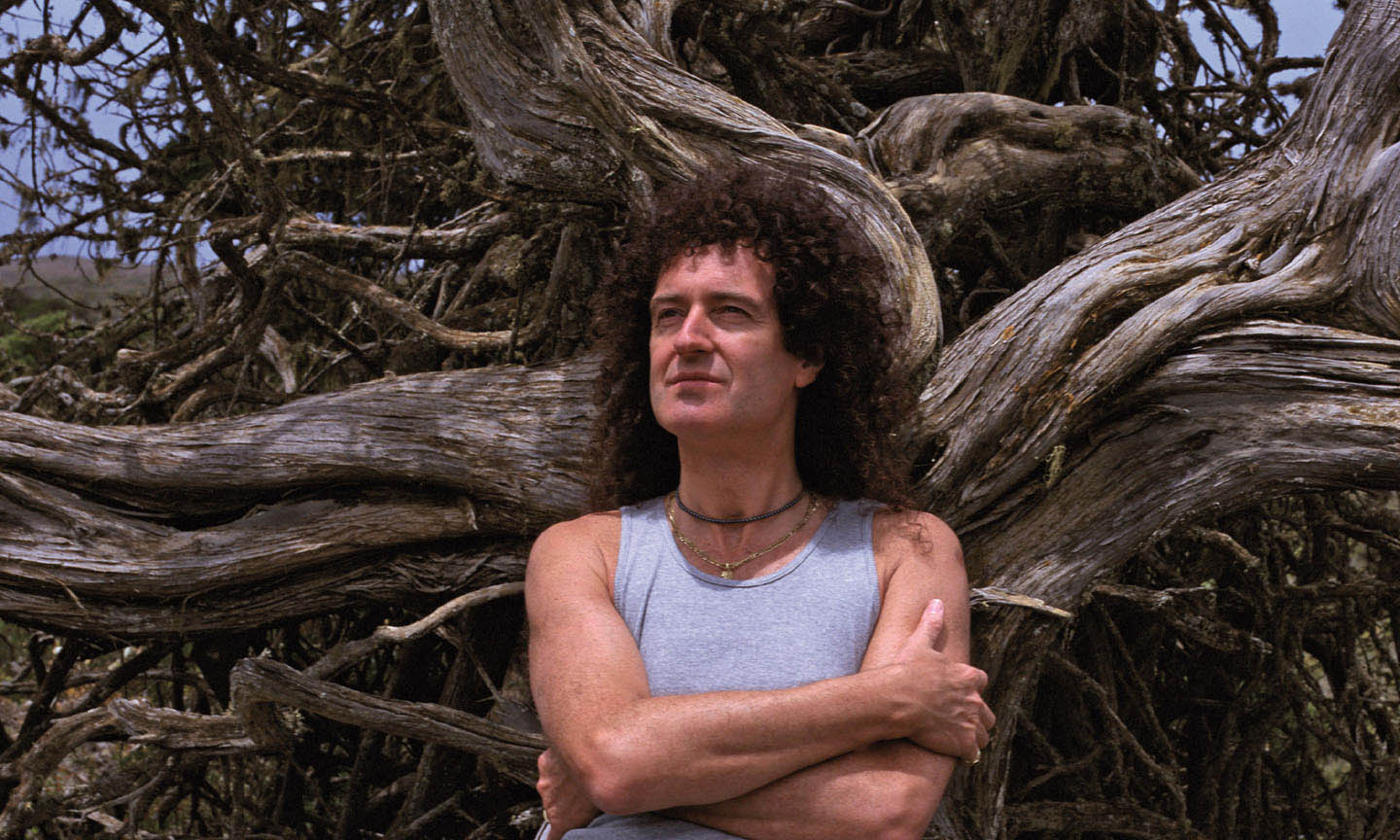 Brian May's rare tribute version of Buddy Holly's rock 'n' roll classic "Maybe Baby" is out now, accompanied by an eye-catching new video, which you can check out below.
The "Maybe Baby" clip comprises Brian "fan art," with a colorful collection of fan-created images of the Queen guitar hero from throughout his stellar career.
Brian's version of the track is on the second disc of bonus tracks on the April 22 deluxe reissue of his second solo album, 1998's Another World. The second release in his Gold Series, it contains the remastered original album alongside Another Disc, on which he treats his legions of fans to a wealth of previously unreleased remixes, rarities, live tracks and cover versions.
"I've never done a Buddy Holly song, and I did 'Maybe Baby,'" says Brian, ever aware of the part that the single played in his development as a musician. "That song more than probably any other, is the reason that I'm here doing this, playing guitar and being a rock star and being a very fortunate person."
Brian May - Maybe Baby (Official Lyric Video)
As well as "Maybe Baby," the 'Another Disc' bonus disc has May interpreting two more classic 45s from his youth, the Shadows' 1961 instrumental "F.B.I." and Conway Twitty's 1958 tear-jerker "It's Only Make Believe." Both the latter song and "Maybe Baby" feature guest vocals by Brian's "friend" T.E. Conway, his one-time alter ego who appeared at the Queen Christmas Convention at London's Shepherds Bush Empire in 1998.
The new video also includes a Queen fan's visual tip of the hat to the T.E. Conway character, and Brian says of the second disc on the new deluxe album: "It also has an escapade where a dear friend [and] relative of mine, T.E. Conway, visited me from the southern states of America and performed for me, if you like."
"Maybe Baby," credited to Holly's group the Crickets, entered the UK and US charts in March 1958, and it had a profound effect on May, who was then just ten years old.
"I heard Buddy Holly make that incredible sound on his guitar, that clang, singing that beautiful song, hearing those wonderful harmonies of the Crickets," he remembers. "And it completely motivated me. I just thought, 'That's what I want to do. I want to be able to make music that does that to people, makes them feel this kind of yearning, makes them feel this joy and passion.'"
The re-issue of "Another World" , the second release in the "Brian May Gold Series", is celebrated with a unique book of fan-art — or, in this case, 'Bri-art', as it has become known, now a phenomenon in the Instagram community.
The pictures in the book are curated from the work of both amateur and professional artists. This astonishing collection of artwork offers a visual accompaniment to tracks from the album and other related imagery. It showcases the diverse talents of this community of artists, all of whom have been so deeply inspired by Brian and his music, career, and accomplishments. Within these pages reside over 300 unique pieces of artwork in various media and styles, each illustrating a one-of-kind perspective of Dr May in Another World, created by those who love him best.
It features over 300 unique pieces of artwork created by artists from all over the world; includes striking stereoscopic (3-D) images that can be brought to life with an OWL Stereoscopic and a viewer designed by Brian. It includes over 100 full color pages and is 300 x 300mm in size (The size of a vinyl album). 100% of profit will be donated to Brian's charity the Save Me Trust.
Brian may said: "This book is the perfect companion to the Another World album in 2022. It brings together the perspectives of over 130 artists on the album and its author! Bri-Art Rocks !!"
Editor and curator Sarah Rugg added: "This unique collection of artwork takes viewers on a visual journey accompanying Another World, and celebrates the vast community of artists who have all been brought together through their shared inspiration of Brian and his music. We hope you enjoy!"