'No Pier Pressure' For Brian Wilson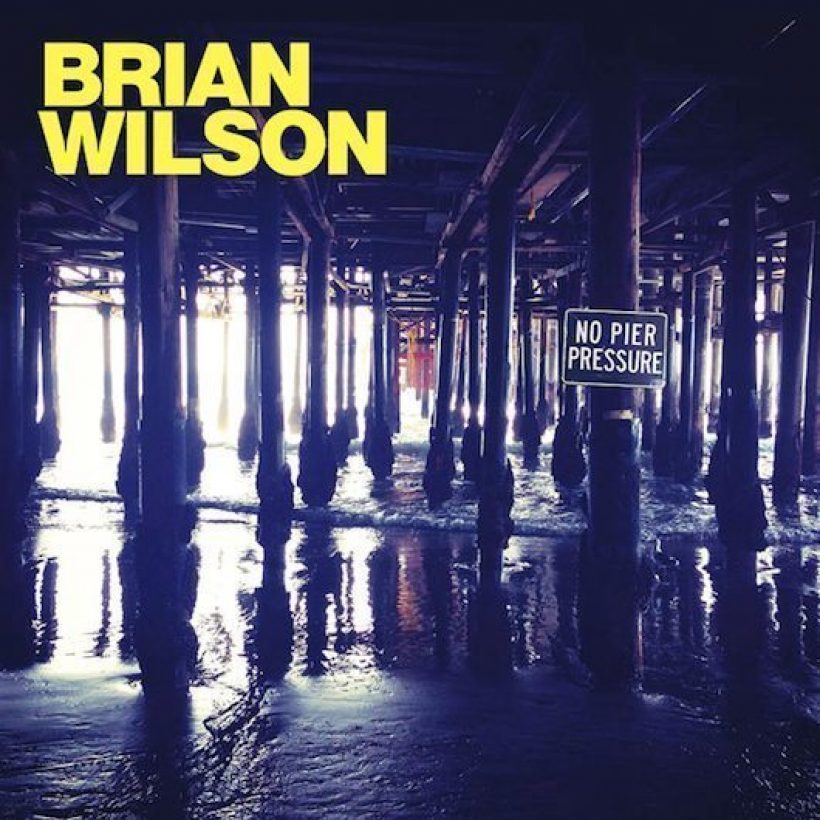 The incredible musical story of Brian Wilson adds a new chapter on April 6/7 with the release of his 11th solo studio album, 'No Pier Pressure.' Wilson has returned to his longtime home with the Beach Boys, Capitol Records, for the release, which will go via Virgin EMI in the UK. It will be release in standard 13-track and deluxe 18-track editions, on CD and digitally, and as a 16-track, two-LP, 180 gram vinyl edition.
'No Pier Pressure' had Wilson teaming again, at Ocean Way Studios in Hollywood, with his longtime collaborator Joe Thomas. The pair co-produced the Beach Boys' 2012 reunion 'That's Why God Made The Radio.' Wilson's last studio set was 2011's 'In The Key Of Disney,' but this is his first album of new, self-composed material since 'That Lucky Old Sun' in 2008.
A stellar line-up of guest artists and session players adorn the new record, including appearances by three current or former bandmates: Al Jardine and David Marks were both part of that reunion album and subsequent tour, but longtime fans of the group will also be interested to note the presence of Blondie Chaplin, a Beach Boy during the 1972-73 era of 'Carl & the Passions – So Tough' and 'Holland.'
Other guests include country star Kacey Musgraves, Nate Ruess of pop favourites fun., She & Him's Zooey Deschanel and M. Ward, Peter Hollens, Capital Cities' Sebu Simonian, and revered trumpeter Mark Isham. Also on board are Blue Note label president and much-travelled producer-artist Don Was and session giants Jim Keltner, Dean Parks and Kenny Aronoff. Scott Bennett, Paul Mertens, Darian Sahanaja, and Probyn Gregory from Wilson's current band are also on the record, along with former bandmate Jeffrey Foskett, plus Al's son Matt Jardine.
Wilson and Thomas started to collaborate on the new material for 'No Pier Pressure' during the Beach Boys' 50th anniversary activities of 2012, and Brian originally envisaged the songs for another group project. As it transmuted into a new solo album, several more compositions came together during the recording process.
The 13-track album has the following track listing and guests, with the 16-track version adding 'Don't Worry,' 'Somewhere Quiet' and 'I'm Feeling Sad.'
1. This Beautiful Day
2. Runaway Dancer [featuring Sebu Simonian]
3. What Ever Happened [featuring Al Jardine and David Marks]
4. On The Island [featuring She & Him]
5. Our Special Love [featuring Peter Hollens]
6. The Right Time [featuring Al Jardine and David Marks]
7. Guess You Had To Be There [featuring Kacey Musgraves]
8. Tell Me Why [featuring Al Jardine]
9. Sail Away [featuring Blondie Chaplin and Al Jardine]
10. One Kind Of Love
11. Saturday Night [featuring Nate Ruess]
12. The Last Song
13. Half Moon Bay
Explore our dedicated Beach Boys Artist Page
Format:
UK English