BTS Shares Trailer For Upcoming Concert Film
'BTS: Yet To Come In Cinemas' will be shown in 4,500 theaters across more than 110 countries from February 1.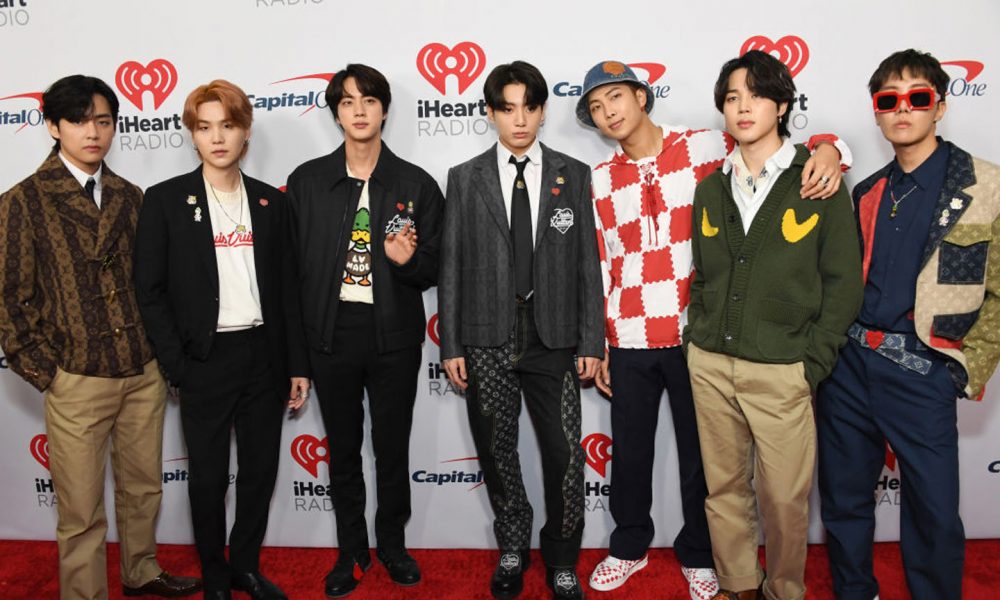 BTS has just shared the trailer for its upcoming concert film, BTS: Yet To Come In Cinemas. You can check it out below.
The documentary features footage of the group's Busan concert last October, which saw them perform a string of chart-topping hits such as "Dynamite," "Butter," "IDOL" and a first-ever live rendition of "Run BTS."
The trailer promises a "memorable concert with seven members", and BTS have promised that the concert film will be presented in a "re-edited" and "cinematic cut" – complete with close-up angles and a "whole new view" of the entire show.
BTS (방탄소년단) 'Yet To Come in Cinemas' Official 2D Trailer (ENG)
BTS: Yet To Come In Cinemas will be shown in 4,500 cinemas across more than 110 countries and territories from February 1. Additional screenings will take place throughout the week of February 2-5, with tickets available through participating cinemas. You can find more details at the event's official website.
The documentary will be shown in standard cinema formatting, as well as ScreenX, 4DX, and 4DX Screen – with the latter three formats all designed to recreate the atmosphere of a live concert. It follows BTS' previous documentaries including 2018's Burn The Stage: The Movie, 2019's Love Yourself In Seoul and Bring The Soul: The Movie, and 2020's Break The Silence: The Movie.
Last week, it was revealed that BTS, along with Tomorrow X Together and Taylor Swift, was among the best-selling album artists of 2022 in the United States.
American music data tracking firm Luminate – which supplies data for the Billboard charts – unveiled its year-end report for 2022 yesterday (January 11) that revealed among other statistics the top 10 best-selling albums in the US last year (counting both physical and digital sales).
Among the 10 entries, BTS' June 2022 anthology album Proof ranked at Number Three with approximately 422,000 copies sold, after Taylor Swift's Midnights (1.8million copies solid) and Harry Styles' Harry's House (757,000 copies sold). Meanwhile, TXT came in at 10th place with their mini-album minisode 2: Thursday's Child after selling roughly 229,000 copies.
Listen to the best of BTS on Apple Music and Spotify.