Buju Banton And Snoop Dogg Light Up On New Single 'High Life'
The track arrives as a victory lap for 4/20.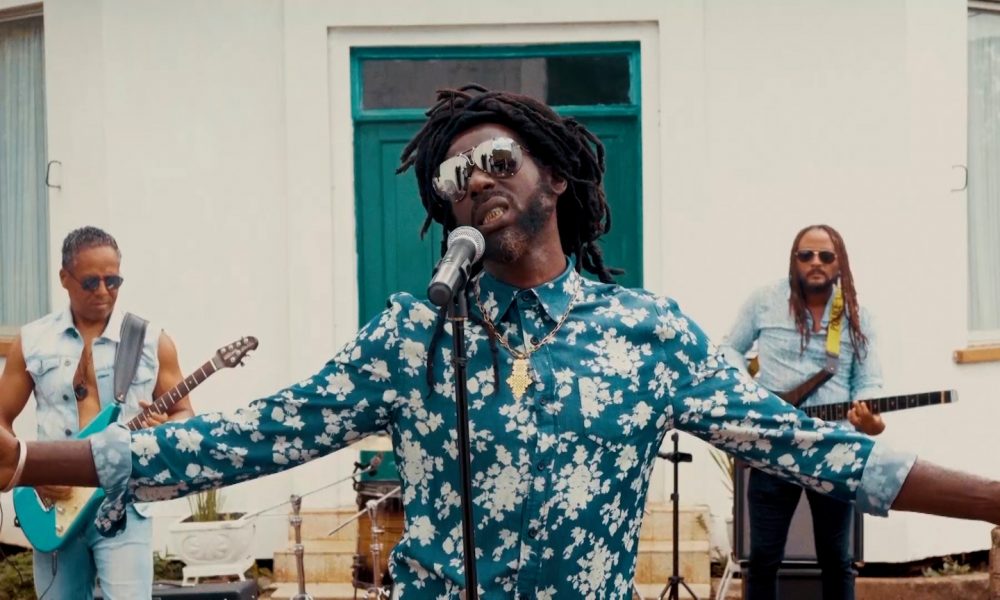 Buju Banton lights up a new single entitled "High Life" featuring Snoop Dogg. The track is out now via Roc Nation Records/Gargamel Music/Def Jam Recordings.
With its message of being above the clouds yet firmly grounded, "High Life" notably marks the first official collaboration between these two legendary trailblazers, tracing a direct line between Jamaica and the LBC for the first time.
Buju Banton, Snoop Dogg - HIGH LIFE (Visualizer)
The track peppers a hypnotic and head-nodding dancehall beat with horns and hazy synths. From the jump, Buju gleefully carries an intoxicating and irresistible refrain only for Snoop to counter with reggae-inflected bars as he urges, "Oh Mary Jane, will you please take me home?" Fittingly, this smoker's anthem arrives as a victory lap for 4/20.
"High Life" sets the stage for Buju's anxiously awaited fourteenth full-length offering later this year, his first album since 2020's universally acclaimed Upside Down 2020, which garnered a Grammy Award nomination in the category of "Best Reggae Album" and earned rave "4-out-of-5 star" reviews on both sides of the pond from The Guardian and Rolling Stone, respectively.
Buju capped off a busy 2022 with his most recent fan favorite single "Si Mi Clean" featuring Busy Signal. It tallied over half-a-million streams and picked up plugs from the likes of BET and more.
Buju is set to perform his new hits "High Life" and "Si Mi Clean," along with favorites from his legendary catalog, at his upcoming shows in Trinidad on May 6, St. Lucia on May 12, and the Bahamas on May 19.
Igniting 2023 with a bang, he joined Beres Hammond in concert on New Year's Day at Grizzly's Plantation Cove in Priory, St. Ann, Jamaica.
In 2020, he signed to Roc Nation and dropped "Steppa" and "Trust," paving the way for Upside Down 2020. The latter featured collaborations with Stephen Marley, John Legend, Pharrell, and Stefflon Don.