Progressive Trailblazers Camel Celebrated With 32-Disc 'Air Born' Box
The set will be released on November 24 alongside new vinyl editions of four of Camel's most-loved albums.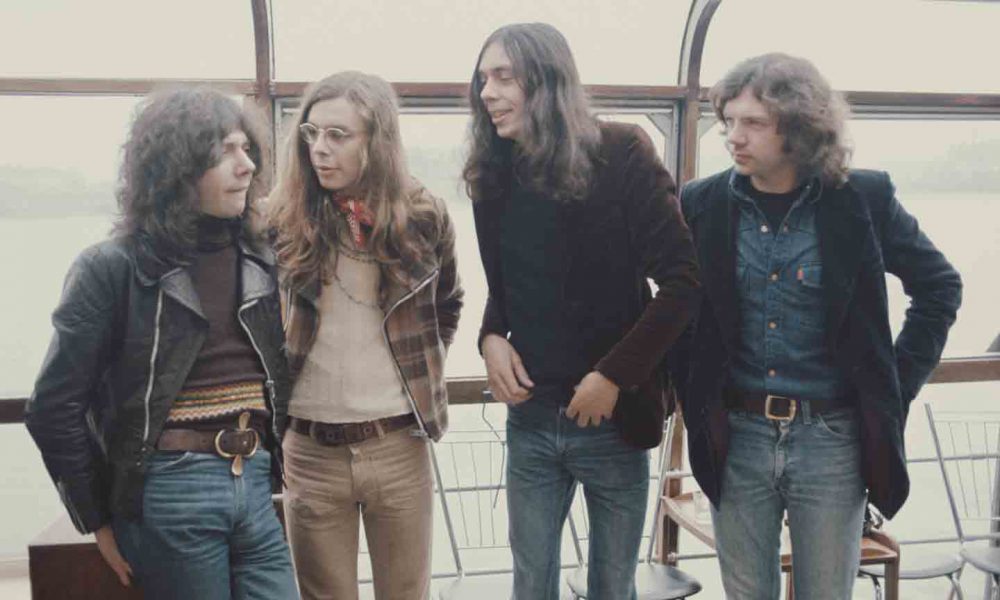 The 50th anniversary of Camel's self-titled debut album will be celebrated with the mammoth, 32-disc super deluxe boxed set Air Born: The MCA & Decca Years 1973-1984. It will be released on November 24 alongside four of the most-loved albums by the British progressive rock figureheads: the eponymous 1973 LP itself along with 1975's The Snow Goose, 1976's Moonmadness, and 1981's Nude.
Air Born will contain newly remastered versions of every Camel album and single released between 1973 and 1984, as well as previously unreleased material, five Blu-ray discs, and a lavishly illustrated book with essays and a poster. It offers new mixes by Stephen W. Tayler of three vintage London concert performances, at the Marquee Club in 1974, Hammersmith Odeon in 1976, and at the same venue in 1977.
The set also features previously unreleased outtakes from album recording sessions and appearances by Camel on BBC radio In Concert shows from 1974, 1975, 1977 and 1981. Also in the deluxe package are five Blu-ray discs, of which three have new stereo and 5.1 Surround Sound versions by Tayler of the albums Camel, Mirage, Music Inspired by The Snow Goose, Moonmadness, and Nude.
A fourth Blu-ray is made up of promotional videos and BBC TV appearances on The Old Grey Whistle Test and Sight and Sound In Concert, and the fifth is the 1984 concert film Pressure Points. The accompanying book has a new essay by Mark Powell and a poster.
The four individual reissues will be available on black vinyl, and as D2C releases directly to Camel's legions of fans on colored vinyl. Fifty-two years after their formation in Guildford, Surrey, in 1971, led to this day by guitarist Andrew Latimer, the band have released 14 studio albums and are rightly revered among progressive rock's most innovative and important trailblazers.
Pre-order Air Born: The MCA & Decca Years 1973-1984 and the new vinyl editions of four landmark Camel albums.