Celeste Releases Joyfully Contemplative Debut 'Not Your Muse'
Split between grooving anthems and contemplative balladry, soulful UK singer-songwriter Celeste soars on her debut album.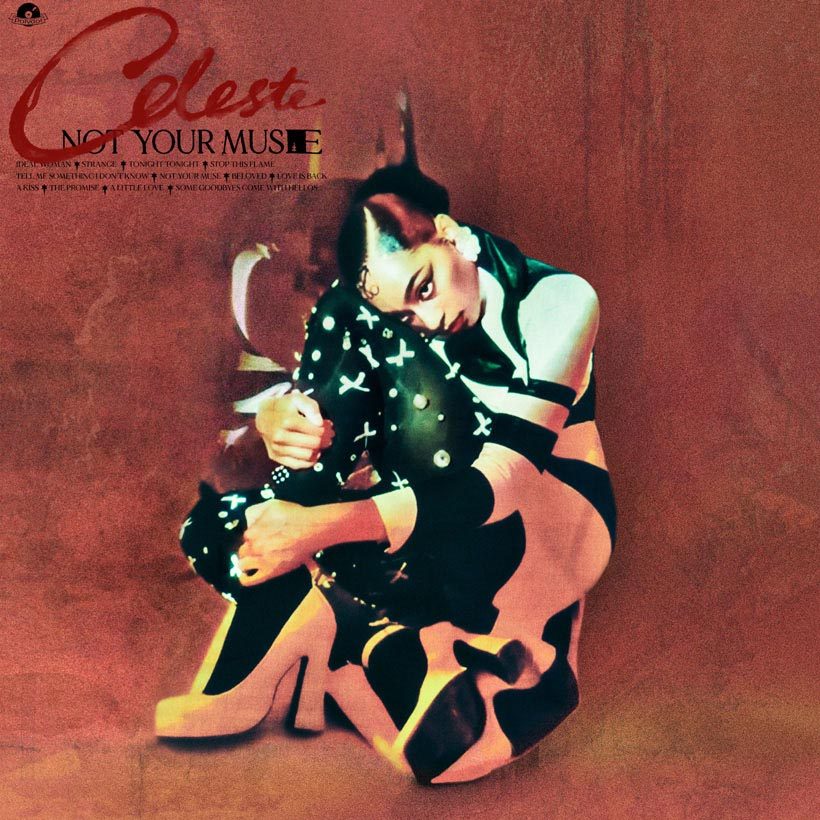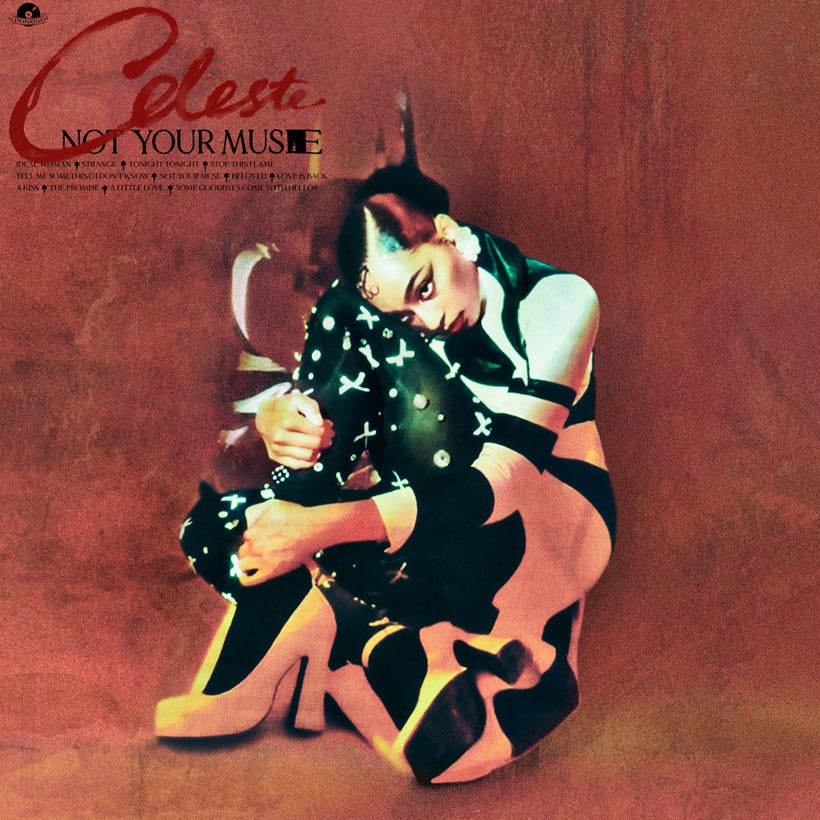 Just one year ago, BBC Sound of 2020 winner Celeste caught the eyes and ears of her musical peers at the BRITs, where she received the Rising Star award and stole the show with a captivating live performance.
Since then, the soulful British singer-songwriter has won the hearts of music fans around the globe with singles like "I Can See the Change," "Little Runaway," and the recent "Love Is Back." She lent her vocals to "Hear My Voice" for Aaron Sorkin's The Trial of the Chicago 7 and graced the end credits of Pixar's SOUL with "It's Alright." During the holidays, she was commissioned by John Lewis to record an original song (a first for the UK brand) for their coveted Christmas ad campaign. Now, her eagerly-anticipated debut album, Not Your Muse, is available – and it doesn't disappoint.
A contemplative look at romantic relationships
Equally split between grooving anthems and contemplative balladry, Not Your Muse captures the ups-and-downs of a romantic relationship, as well as the realities of a breakup – and the conflicting emotions that follow.
The album opens with the stripped-down "Ideal Woman." Accompanied only by an acoustic guitar, Celeste quietly declares, "I may not be your ideal woman/The heaven in your head/The one that's gonna save you/From all your discontent."
Celeste also tempers a partner's expectations in the title track, singing, "Adore me baby/But I can't be owned…I'll let you know/When I need you to liberate me."
The slightly mournful, "A Kiss," meanwhile, explores the meaning behind the not-so-simple gesture.
On the other side of the spectrum, the urgent, gorgeously-orchestrated "Tonight Tonight" finds the artist yearning for a former love, while the joyful, recently-released single "Love is Back" was described by the artist as "a satirical look at love." She added that it "pinpoints the moment you see someone who you really fancy, the feeling is all new again, you get carried away with the idea of who you think they may be."
Celeste - Love Is Back (Official Video)
The reflective "Strange," released in late 2019 as the album's lead single, considers how people can go from being strangers to friends, to lovers, and back again to strangers. The tune, which Celeste performed at the 2020 BRITS, was declared by Stormzy as "a perfect song," and has since been covered by the likes of Billie Eilish and Lewis Capaldi.
Inspired instrumentation
A variety of lush instrumentation comes into play throughout many of the tracks – offering the perfect complement to Celeste's soaring vocals. The spirited "Stop This Flame" opens with an energetic, jazz-forward piano line and light percussion, before launching into the anthemic chorus.
Celeste - Stop This Flame (Official Video)
Track "Tell Me Something I Don't Know" brings to mind the laid-back grooves of early 70s soul stars, while "Beloved," full of swirling strings and reverb-heavy vocals, conjures crooners from an earlier era.
"The Promise," which finds Celeste conflicted over feelings for an old flame, offers a dreamy, fanciful feel – thanks to lilting flutes, breezy guitar lines, and some well-placed bird-song effects.
A dose of cautious optimism
Fans in the UK will certainly recognize "A Little Love," which was featured in the 2020 John Lewis Campaign. Unlike the personal narratives that run throughout Not Your Muse, "A Little Love" examines the emotion on a broader scale – asking, "Wouldn't it be wonderful if everybody gave a little love?" Speaking to the importance of spreading kindness to others, the song gave listeners a much-needed dose of optimism at the end of a very difficult year.
The album concludes as it began – with Celeste pairing down instrumentation to simple, acoustic guitar lines for the wistful "Some Goodbyes Come with Hellos."
Despite the lyrics "Sometimes we're drawn to/Things we cannot choose/Ones we are bound to lose," the song's uplifting melody reminds listeners that love doesn't always warrant cynicism. With that, Celeste sings, "No one ever knows/Where it's gonna go/But some goodbyes come with hellos" – reassuring us that everything in life is a chance.
Well-worth the wait, Not Your Muse continues to prove Celeste's talents – and then some. Filled with thoughtful songwriting, sumptuous vocals, moments of delicate joy, and electrifying choruses, it's a triumphant debut from one of the new decade's most promising artists.
Not Your Muse is out now and can be bought here.