Creed Officially Reunite To Announce 'Summer Of '99' Cruise
Creed released their last album as a group, 'Full Circle' in 2009 and stopped touring in 2012.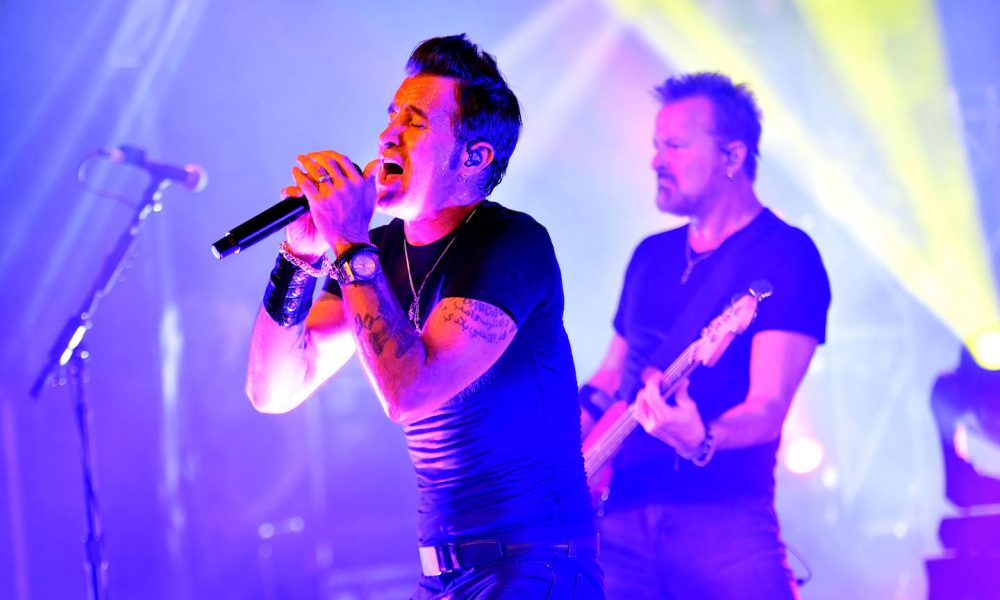 Creed have officially announced their reunion and their first shows in twelve years – and they'll sure be making a splash. The rock group's return to the stage will be aboard the Summer Of '99 cruise, which will travel from Miami to the Bahamas from April 18-22, 2024. Creed will headline the event, playing two shows. They'll be joined by special guests 3 Doors Down, along with Buckcherry, Tonic, Fuel, Vertical Horizon, The Verve Pipe, Tantric, and Nine Days, among others.
Explore the best of Creed's discography on vinyl and more.
The cruise is organized by Sixthman, who have hosted cruises with a wide range of artists, including Bon Jovi, Kesha, Paramore, and Pitbull, to name a few. Pre-sale signups are available now through July 26 at 11:59 p.m. ET. Pre-sale slots will be available July 25-27, and the first 500 cabins to book will get a cabin photo opportunity with Creed members Scott Stapp, Mark Tremonti, Brian Marshall, and Scott Phillips. Public on-sale begins on July 28 at 2:00 p.m. ET.
Beyond performances, the cruise is also set to feature a Q&A with Creed open to all guests, who can also enter lottery systems for basketball games with Stapp, karaoke and painting with Tremonti, and pick throwing with Marshall.
Creed released their last album as a group, Full Circle in 2009 and stopped touring in 2012. Since then, Stapp has released his second and third solo albums. In 2019, he spoke to Billboard, reflecting on the group's meteoric rise. "The whole experience was flying by the seat of our pants," he says. "It was just, take this young kid and put him out there… Being in that kind of situation, I thought we handled it extremely well looking back, you know what I mean? We knew what we wanted, we knew what our dreams were, we knew what our goal was, we knew what our passion was, and we were a unit. We were brothers."