3 Doors Down Shares Previously Unseen Video For 'When I'm Gone'
Directed by Marc Klasfeld, the striking, film noir-esque visual has remained buried in the band's archives for 20 years.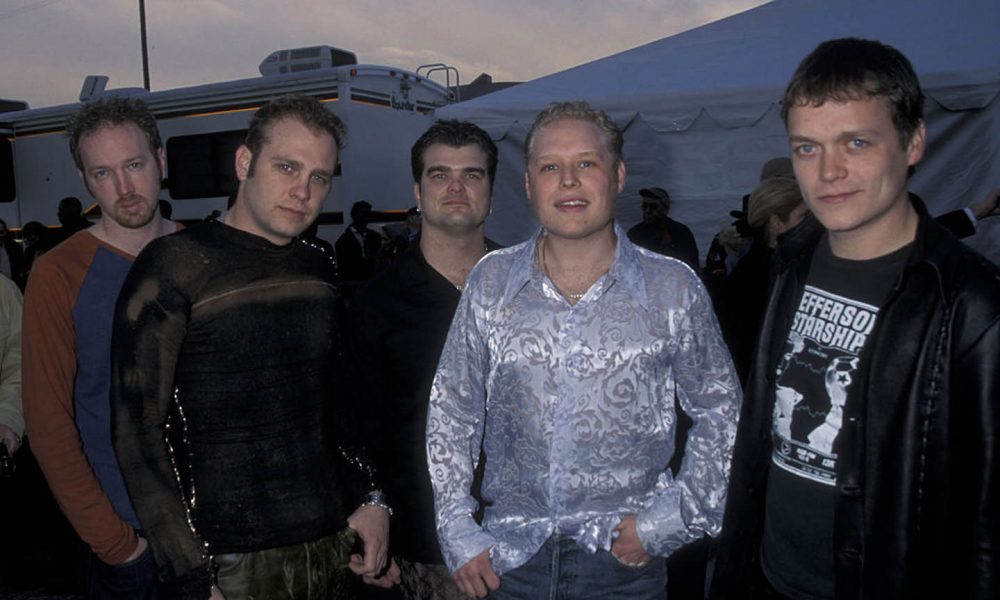 3 Doors Down commemorates the anniversary of their sophomore album, Away From The Sun, by sharing the original video made for "When I'm Gone," which has remained buried in the band's archives for the last two decades.
Abandoned initially in favor of a once-in-a-lifetime opportunity with the US Military to perform on the USS George Washington, the impactful video from that collaboration has garnered over 160 million views while showcasing the band's captivating live performance intertwined with poignant moments of military reunions. However, fans can now watch the newly unearthed video on the 3 Doors Down Official YouTube Channel – and you can also check it out below.
3 Doors Down - When I'm Gone (Official Music Video)
Directed by Marc Klasfeld (Sum 41, Machine Gun Kelly, Slipknot) and set against the backdrop of rural Mississippi, the Film Noir-inspired visual takes viewers on an unforgettable journey through a funeral procession and burial ceremony, paired with the intensity of the band's live performance that leads to an unexpected twist which will keep the viewer guessing.
Reflecting on the filming experience, lead singer Brad Arnold recalls "It was a wild experience shooting the original video for "When I'm Gone," The most intense and unforgettable part was being buried above my head not once, but three times. Although we faced numerous challenges while making that video, nothing could compare to the overwhelming feeling we experienced the first time we saw the military version. What started as a military tour became something extraordinary we'll always treasure. But, it was meant to be."
Away From The Sun spawned four singles, including the title track, "When I'm Gone," "The Road I'm On," and "Here Without You," which reached No. 5 on the US Billboard Hot 100 and was certified 6x platinum in the US. The lead single, "When I'm Gone," peaked at number four on the Billboard Hot 100 and spent seventeen weeks on the Billboard Hot Mainstream Rock Tracks chart, becoming one of the longest-running number-one singles.
"Away From The Sun has always been a personal favorite of mine because of how much it resonated with our country's service members," Brad Arnold says. "We are so blessed to be able to celebrate these significant milestones, and the show we are planning will be next level this summer."
With a collaboration that promises to celebrate both bands' legacies, special guest Candlebox joins 3 Doors Down on the "Away From The Sun" Anniversary Tour for what is expected to be the band's last US tour promoting the 30th anniversary of the band and their final farewell studio album, which will be released later this year on Round Hill Records.