Creedence Clearwater Revival's 'Travelin' Band' Rarity For Record Store Day
The limited edition RSD 7-inch will also feature a live 'Who'll Stop the Rain.'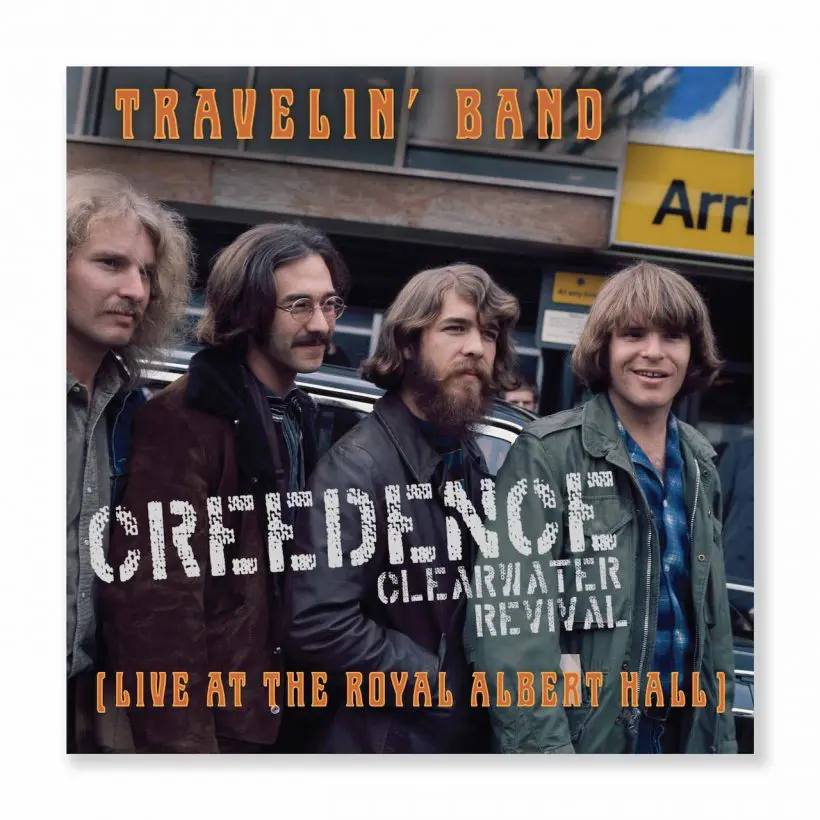 A long-rumored live archive recording by Creedence Clearwater Revival will be available to fans for the first time as an exclusive 7-inch pressing for Record Store Day.
The band's performance of "Travelin' Band," recorded live at London's Royal Albert Hall, will be accompanied by a live "Who'll Stop the Rain" on a special release for RSD's second drop date on June 18. It will be limited to 9,000 copies worldwide. A list of participating retailers can be found at RecordStoreDay.com.
The single mirrors the original two-track studio single of January 1970, capturing "Travelin' Band" live at the Albert Hall and "Who'll Stop the Rain" as recorded at the Oakland Coliseum, in a version that was previously released on the platinum-selling live album, The Concert.
An early trip to 'Cosmo's Factory'
The tracks, both written by frontman John Fogerty, would feature on Creedence's fifth studio album Cosmo's Factory, which followed in July 1970. The LP also featured such favorites as "Lookin' Out My Back Door," "Up Around The Bend," "Long As I Can See The Light," and their extended version of the Motown staple "I Heard It Through The Grapevine."
The single was a major hit on release, reaching No.2 in the US, No.8 in the UK, and No.5 in Canada. It also reached No.1 in Belgium and the Netherlands and made the Top 5 in Germany and Norway, among other countries. "Who'll Stop the Rain" went on to rank among Rolling Stone's 500 Greatest Songs of All Time. With its lyrical backdrop of the Vietnam War, it remains all too relevant in modern times.
More special announcements from Creedence Clearwater Revival are in the works, and devotees can follow CCR socials as well as subscribing to Commotion, the official CCR newsletter.
The tracklist for the Record Store Day release is:
Side A
1. "Travelin' Band" (Live from the Royal Albert Hall, April 14, 1970)
Side B
1. "Who'll Stop The Rain" (Live at Oakland Coliseum, January 31, 1970)