David Guetta, Zedd, Marshmello, And Tiësto Set For EDC Las Vegas
The fest will return to the Las Vegas Motor Speedway Friday, May 19 through Sunday, May 21.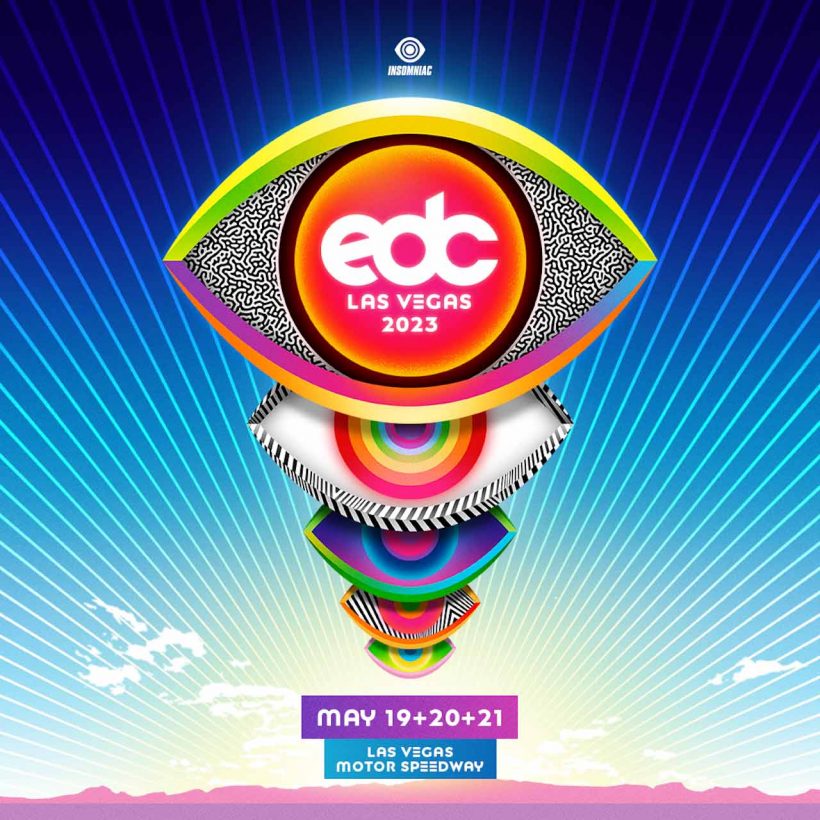 Insomniac has announced the highly anticipated music festival lineup for Electric Daisy Carnival (EDC) Las Vegas. David Guetta, Zedd, Marshmello, Afrojack, Chris Lake, and Tiësto–the only artist to have performed at every iteration of EDC Las Vegas, will return to kineticFIELD for a record twelfth time–will headline the event.
Returning to the Las Vegas Motor Speedway Friday, May 19 through Sunday, May 21, a spirited and bright community of more than 525,000 attendees will come together for three nights to celebrate life, love, art, and music underneath the Electric Sky to bring the unparalleled world of EDC to life.
Across nine stages of music, more than 230 artists make up the EDC Las Vegas lineup, which is curated annually to showcase the various cornerstones of dance music culture. The 2023 lineup proudly showcases an array of electronic sounds and genres, and presents a diverse roster of talented artists from various origins, regions and genders, coming together with the passionate community of fans, known lovingly as Headliners, that have transformed EDC into a globally-recognized symbol of peace, unity, and fun.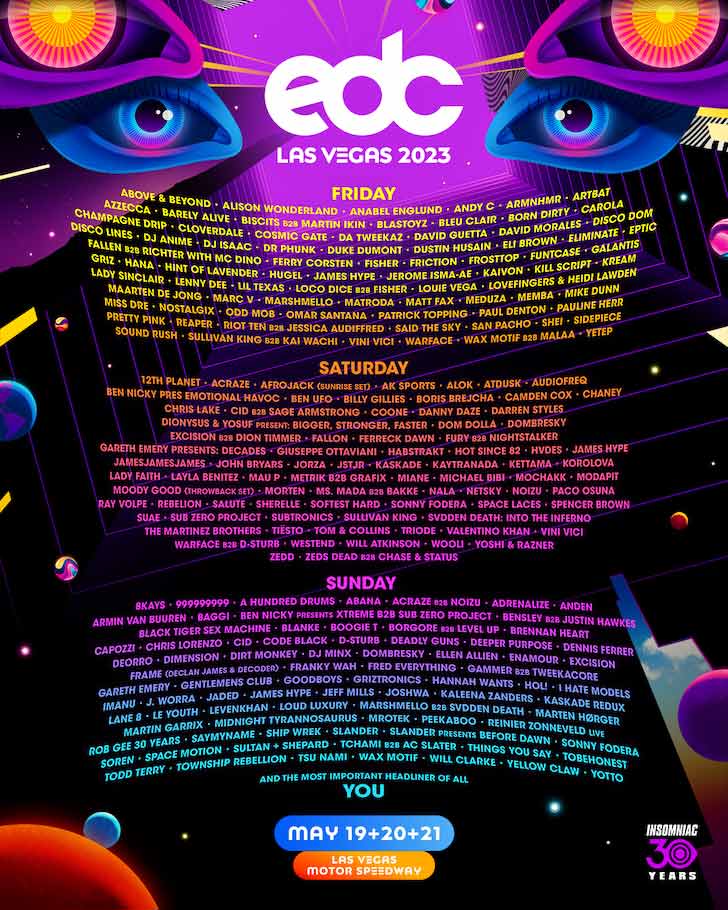 In a weekend full of surprises and once-in-a-lifetime moments, EDC's nine legendary stages will welcome the world's best dance music producers including other artists like Armin van Buuren, who will bring his signature state of trance to the stage for the tenth time in his career.
Above & Beyond will make their long-awaited return to EDC, taking over EDC for the first time since 2019, and Gareth Emery will perform career-spanning decades set, treating Headliners to 10+ years of undeniable hits. New to EDC this year, quantumVALLEY will also present a full day of melodic music with a curated lineup of progressive sounds.
Across the bassPOD, best known for its presentation of dubstep, drum & bass, and experimental sounds, EDC's beloved back-to-back sets return with Borgore b2b Level Up, Riot Ten b2b Jessica Audiffred, Sullivan King b2b Kai Wachi, and Excision b2b Dion Timmer.