Watch The Director's Cut Of Def Leppard's New Video for 'Animal'
The track features on the band's new 'Drastic Symphonies' album, on which Leppard team up with London's Royal Philharmonic Orchestra.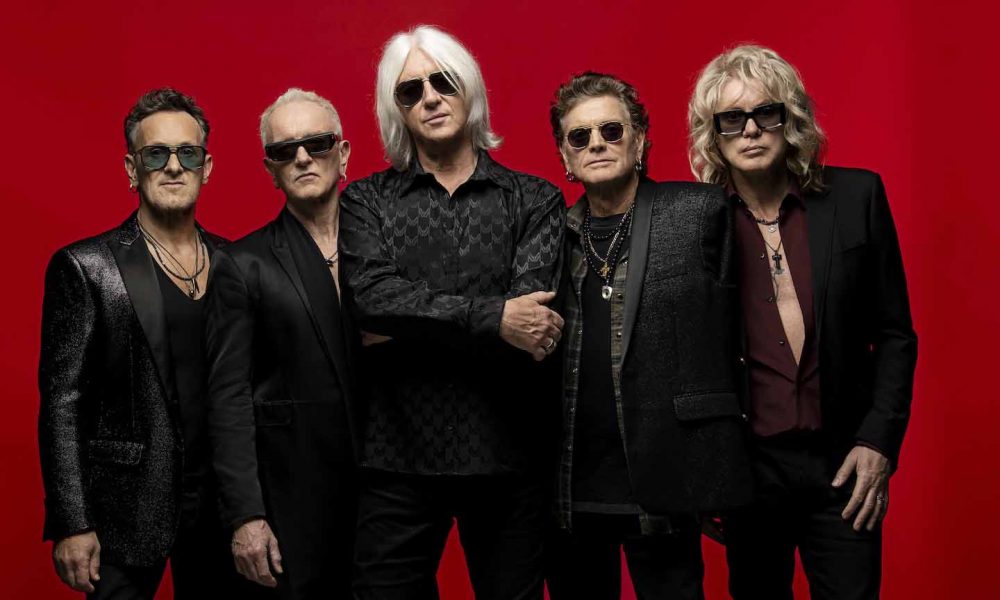 Rock legends Def Leppard are thrilled to launch their latest video for single "Animal" today. The track is taken from the brand-new euphoric album titled Drastic Symphonies, which sees the rock royalties team up with London's Royal Philharmonic Orchestra dramatically re-imagining some of the band's most iconic songs. You can check the video out below.
Shop the best of Def Leppard's discography on vinyl and more.
Def Leppard have deconstructed and rebuilt not only some of their most well-known tracks but also some of their hidden gems as well. By and large, they have intertwined the audio from the original tapes and performed them alongside The Royal Philharmonic Orchestra. The album includes new vocals and guitars which culminates in stunningly beautiful symphonic arrangements. At different points you can hear Joe Elliott duetting with his younger self.
Animal (Drastic Symphonies Version / Director's Cut)
Featuring a selection of footage captured on shoot for the album's atmospheric album artwork, whilst nodding to the original "Animal" Official Video, this new 4K video exemplifies the re-imagining of the band's biggest hits, and the drama of the Royal Philharmonic Orchestra as featured on Drastic Symphonies.
Joe Elliott says: "'Animal" was our first UK hit, 10 years after we formed. And, all this time later, thanks to a beautiful meeting of classic and classical, it sounds as fresh to my ears now as it did when it first came out."
The Royal Philharmonic Orchestra was recorded at Abbey Road in March 2022. Produced by Def Leppard, Ronan McHugh & Nick Patrick (producer of the following RPO/Orchestral albums – Elvis, Roy Orbison, Beach Boys and Buddy Holly) with arrangements by Eric Gorfain (Neil Diamond, Ryan Adams, Christina Aguilera).
2022 saw Def Leppard play a SOLD OUT stadium tour across North America with Motley Crue – selling over 1.3 million tickets. Following from the stellar run of dates, the bands amazed audiences throughout Central and South America earlier this year. In May, June and July the must see tour of 2023 comes to Europe, including a stop at the iconic Wembley Stadium on the 1st July. The band will then return to the USA for more live dates in August 2023.