Denzel Curry Recruits Key Glock For 'Walkin Remix'
The single will be featured on 'Melt My Eyez See Your Future (Deluxe Edition).'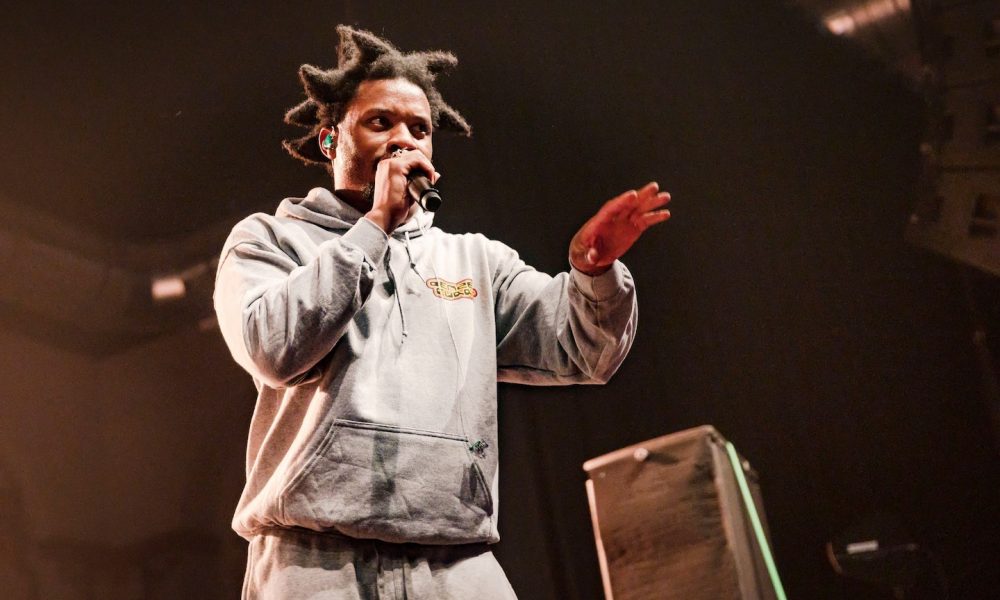 Hot off the heels of his critically acclaimed new album Melt My Eyez See Your Future, Denzel Curry has recruited Memphis mainstay Key Glock for a remix of standout cut "Walkin."
On the remix, Curry moves the chorus to the song's beginning, reframing the bars that have quickly become some of the best in the Florida's MC storied career: "Clear a path as I keep on walkin', ain't no stoppin'/ In this dirty, filthy, rotten, nasty little world we call our home/ They get blickies poppin', ain't no options for my partners/ So they resort to scams and robbin'/ Take away stress, we ganja coppin'."
Denzel Curry - Walkin (Key Glock Remix) [Official Audio]
On the remix, taken from the deluxe edition of Melt My Eyez, Key Glock provides a captivating verse, spitting, "Big hands all up in my pocket/ Jimmy Neutron, keep a rocket/ F__k 12, you can still come cop it/ Monster hangin' with goons and goblins/ I'm so heartless, shoot with a carbon."
The new project, which was released at the end of March, marks his fifth album and features singles and videos "Troubles" featuring fellow Floridian, T-Pain; the Kill Bill Vol. 2 and samurai film-inspired "Zatoichi"; and the epic Sci-Fi Western visual for "Walkin," in addition to collaborative contributions form the likes of Thundercat, Kenny Beats, Robert Glasper, JPEGMAFIA, slowthai, J.I.D, 6LACK, Rico Nasty, 454, and more.
Melt My Eyez See Your Future is the sound of the mercurial Miami rapper leveling up. On each of the fourteen tracks, Denzel is operating with the force of a full Jedi master, slicing through bars with dexterity, magic, and control. Throughout the project, he processes internal and external conflicts in brave, boundary-breaking detail.
To his growing legions of fans, the intrepid soul-searching of this record will come as no surprise – after all, Curry's music has always been confessional. From tracks like its eponymous opener, on which he pain-stakingly explores his own sex addictions, to the more outward-facing "John Wayne," which addresses "gun violence in America and [his] community," this is hip-hop truth-telling at its finest and most potent.