Dolly Parton's 'Life In Rhinestones' To Go On Display At Nashville College
'Dolly Parton and the Makers: My Life in Rhinestones' will be open from October 31 at Lipscomb University.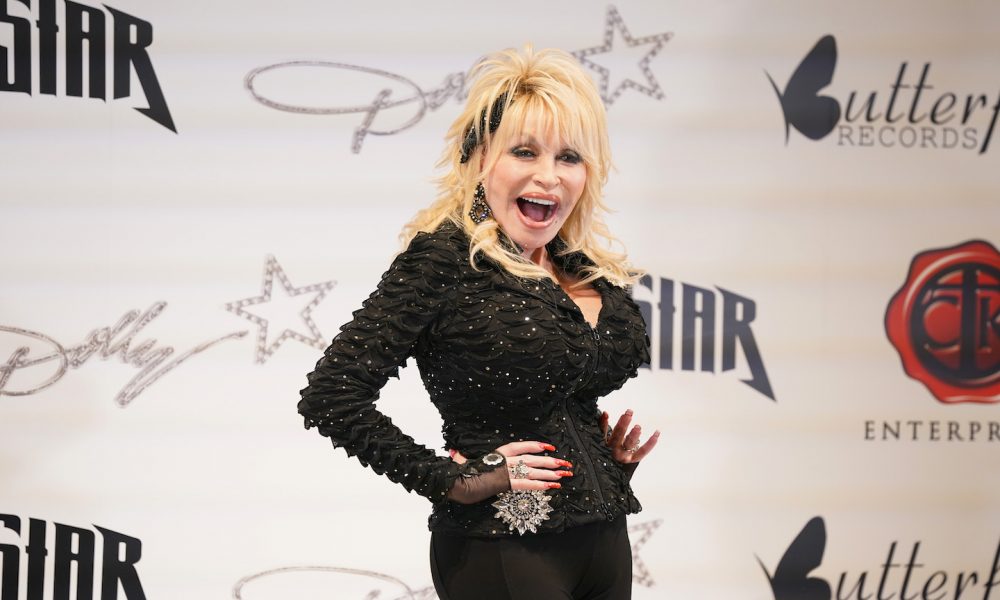 A new exhibit at Lipscomb University, the faith-based, liberal arts college in Nashville, will display and celebrate Dolly Parton's unique style and fashions. Dolly Parton and the Makers: My Life in Rhinestones will be open from October 31 to December 9 in the college's Beaman Library.
Lipscomb's Department of Fashion and Design will stage the exhibit in the John C. Hutcheson Gallery, with 25 of the country queen's outfits on display. The presentation will highlight the creators of the looks, songs, and stories that have shaped Parton's career. This will be the first physical accompaniment to her upcoming book Behind the Seams: My Life in Rhinestones, which will be published on October 17 via Ten Speed Press/Penguin Random House in the US.
Dolly Parton - Let It Be (feat. Paul McCartney & Ringo Starr) (Official Audio)
Lipscomb University President Candice McQueen says: "We are thrilled to partner with Dolly Parton and those behind her iconic fashion to offer the community this exciting opportunity to have an up-close look at some of her favorite outfits and to learn more about these treasured looks. This unique fashion exhibition will also provide tremendous learning opportunities for our students as they discover more about the creative process and techniques and interact with the makers who have developed these fashions."
The exhibit is curated by Parton's archivist Rebecca Seaver, who also curated the new book. The artist's former head seamstress, Lisha Lemming, will be artist-in-residence for the Department of Fashion & Design this fall, overseeing the development and execution of the exhibit.
Says Parton" "Lisha Lemming has worked for me over 15 years and is the artist-in-residence at Lipscomb University. Lisha and Rebecca Seaver have put together this display celebrating the makers of these clothes and 25 of my favorite looks celebrating the people who make it all happen."
Limited tickets for the fashion exhibit go on sale on September 1 at $25 each for a timed-entry, 45-minute tour. Tickets must be purchased in advance, and more information is available here.
Pre-order Dolly Parton's Rockstar album, which is released on November 17.