Don Was Shares Stories Of Bob Dylan, Rolling Stones, More With Apple Music
He and fellow producer Dave Cobb cover many aspects of Was' eventful career on Southern Accents Radio on Apple Music Country.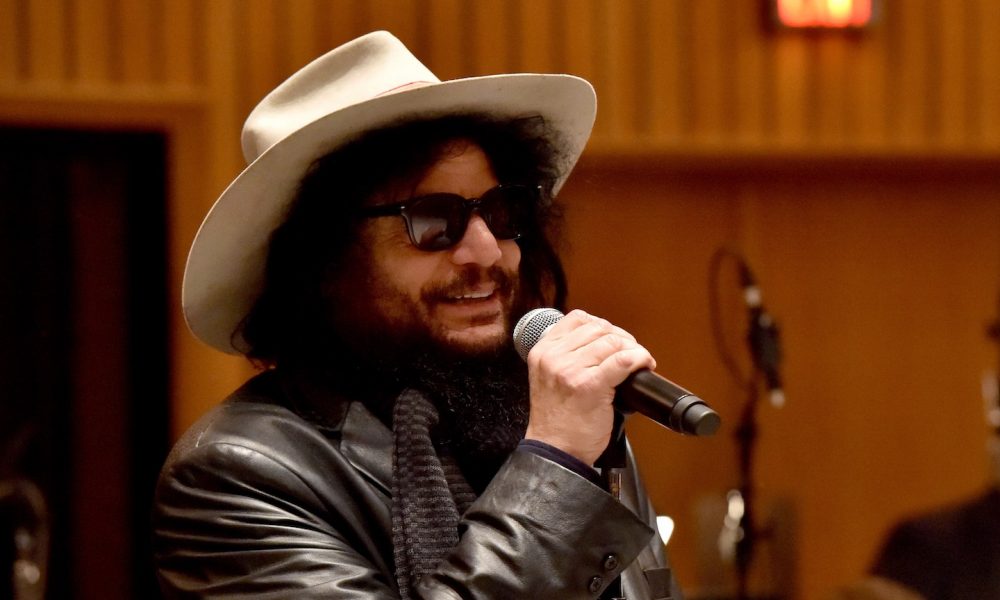 Prolific, in-demand producer and Blue Note Records president Don Was has shared experiences of working with such musical giants as Bob Dylan, the Rolling Stones, and Gregg Allman, on the latest episode of Southern Accents Radio on Apple Music Country.
He and fellow producer Dave Cobb cover many aspects of Was' eventful career in the show, which can be heard in full anytime on demand here. He confides, for example, that when he fulfilled his ambition to work with Dylan, he was able to take advice from another of his heroes.
"All my life, I wanted to produce Bob Dylan," he says. "There came a day in 1989 when I was in the studio producing [him], and George Harrison came in to play a guitar solo on a song. Bob's messing with him. He moves the engineer, Ed Cherney, out of the seat, and he sits in the engineer's chair. He's working the remote control. George Harrison says, 'Don't let him do what he did to me last time, which is he just recorded me one take, and that was it. I didn't get to fix the thing.' I said, 'Okay. Yeah. Sure. No problem.'
"Bob, of course, hears that, and he's going to do the same thing. George hasn't even had a chance to tune up or to hear the song. He doesn't even know what key it's in. Bob fast forwards to the solo and is like, 'Go.' He hits it into record. George figures out what key it's in. All things considered, it was a respectable effort, but it wasn't the solo that you wanted from George Harrison. Bob shuts the machine off after the solo. He says, 'Okay. That's great. Thank you, man.' George Harrison turns to me he says, 'Help, Don. What do you think?' Bob looks at me and goes, 'Yeah, what do you think?'
"Well, the whole room dissolved in the echo. Time slowed down. I flashed on the time I tried to sell my car to get a ticket to go see the concert for Bangladesh. George and Bob. Here they are, three feet away from me, saying, 'What do you think?' I'm in this tough bind. Thankfully, a voice came into my head and said, 'He's not paying you to be a fan.' I thought, 'All right. You got to tell the truth here.' So I said, 'It was good, man. But let's tune up, try another take. Let's see if we beat it.' George was like, 'Thank you.' I guess I passed Bob's test. But that was a pivotal moment, realizing that I'm not there to be a fan and that they're actually paying me to do something."
07 - Ride 'Em On Down | The Rolling Stones - Blue and Lonesome
Was also spoke about his longtime association as producer of the Stones, which dates back to 1994's Voodoo Lounge. In 2016, he was with them at Mark Knopfler's British Grove Studios in London to oversee the group's return to their roots on the chart-topping Blue & Lonesome album. "It's absolutely the right record for them to make, and I love that record. But it was an accident," he reveals.
"We were at a point where we were making a new record, and it was getting a little intense. So just to diffuse the room a little bit, Keith said…I can't remember which one he picked now, but he picked one of the songs. And they just did it in one take. And it was like, 'Wow, that's really good.' And no one wanted to go back to fighting over this other song. So it was like, 'Eh, let's do another one.' So at the end of the day, we had six great blues tracks. All of them first takes. And so we said, 'Well, yeah. Let's do it again tomorrow.' But no one ever mentioned, let's make a blues record. It was a little like when a guy's pitching a no-hitter, you don't bring it up in the dug up.
"Everybody knew that, wow, this could be an album. But no one said anything about it. So we did it over a couple days. Eric Clapton was in the other room, and he walked in. Keith handed him a guitar. And he played on a couple of songs. And he had the same look on his face that I had. Because he's a little younger than them, and he had gone to see them when they were a pub band in Richmond."
Was shares additional memories of working with an ailing Gregg Allman, the same year, for what posthumously became his final album, Southern Blood, in 2017. "He knew he wasn't going to be around long. I knew that he wasn't going to be around long. But he and I never once talked about it. He didn't want to talk about it or acknowledge it, but you can tell in the choice. I submitted many, many songs for him. But you could tell in the reflective nature of the ones we ended up recording that he was really trying to tie up loose ends.
Song for Adam (Official Video) | Gregg Allman
"The last song we cut was 'Song for Adam,' a Jackson Browne song. And he and Jackson were old friends. They crashed in some apartment in the 60s together before either one of them was famous. And they remained good friends.
"And we got to the last verse [and] it seems like he stopped singing before his song was done, basically. And that got Gregg all choked up, and he couldn't get those lines out. He just left those lines open. But his health declined right after. It was almost like he was holding out to make this record. So all those vocals on that album are the live vocals that we did in Muscle Shoals. He literally stopped singing in the middle of the last song he recorded."
Listen to Don Was on Southern Accents Radio on Apple Music Country.