Donna Summer, Blondie, And David Bowie Feature On 'House Of Gucci' Soundtrack
Alongside these era-defining tracks is the beautiful original scoring by Harry Gregson-Williams.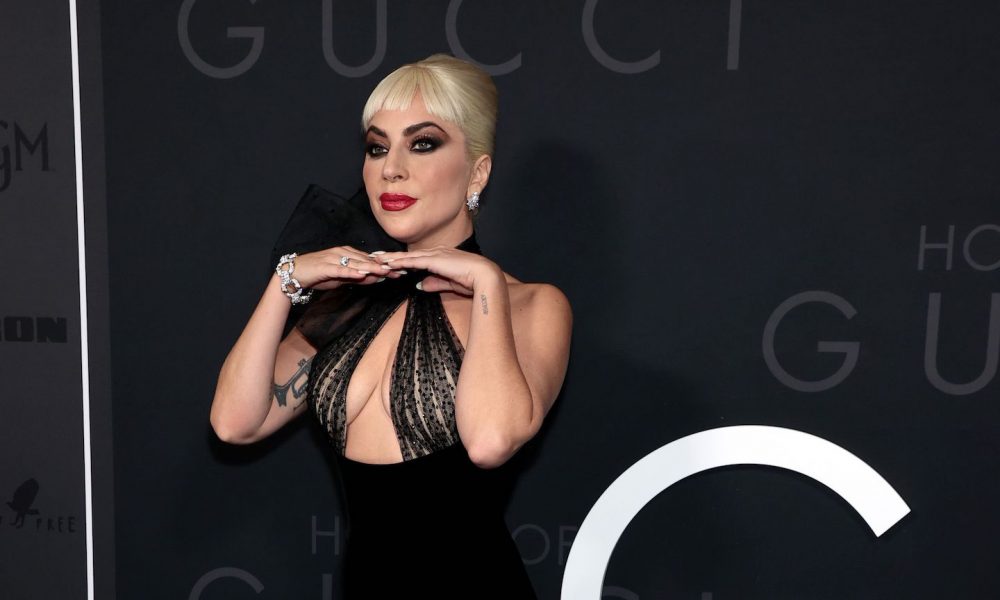 The official soundtrack for House Of Gucci is out now on digital platforms, with a physical release arriving in February.
The new movie, which is in cinemas in the US and UK now, was directed by Ridley Scott and was inspired by the shocking true story of the family behind the renowned Italian fashion empire, Gucci.
Starring Lady Gaga as Patrizia Reggiani, it follows the outsider as she marries into the Gucci family and sets into motion an unraveling of the family legacy and a downwards spiral through betrayal, decadence, and revenge, finishing with murder. Adam Driver, Jared Leto, Jeremy Irons, Jack Huston, Salma Hayek, and Al Pacino also star in the film.
House Of Gucci is set to a stunning soundtrack that encompasses both 80s classics, Italian gems, and stirring operatic and classical pieces. It features tracks from the likes of George Michael, Blondie, Donna Summer, New Order, David Bowie, and more, as well as the original score from acclaimed Hollywood compose Harry Gregson-Williams.
Gregson-Williams has previously scored the likes of The Last Duel, Shrek, and Mulan, and said in a press release that the House Of Gucci score suite "encapsulates the emotional peaks and troughs that the two main characters experience".
The House Of Gucci soundtrack will be released on CD and vinyl in February 2022 but can be heard on digital streaming services now.
Earlier this week (December 13), it was announced that Gaga is in the running for a Golden Globe for her portrayal of Reggiani. She is nominated for the Best Performance by an Actress in a Motion Picture – Musical or Comedy category, alongside the likes of Alana Haim and Cynthia Erivo. The winner will be announced at the 2022 ceremony on January 9.
Stream the House Of Gucci OST on Apple and Spotify.
House Of Gucci tracklist:
George Michael – "Faith"
Pino Donaggio – "La Ragazza Col Maglione"
Donna Summer – "On The Radio"
Miguel Bosé – "Anna (Ana)"
Donna Summer – "Love To Love You Baby"
Caterina Caselli – "Sono bugiarda (I'm A Believer)"
Luciana Pavarotti, Dame Joan Sutherland, The London Opera Chorus, The National Philharmonic Orchestra and Richard Bonynge – "Verdi: Libiamo ne'lieti calici (Brindisi)" from La Traviata
Alice – "Una Notte Speciale"
Ritonerai – "Bruno Lauzi"
Eurhythmics – "Here Comes The Rain Again"
Donna Summer – "I Feel Love"
New Order – "Blue Monday"
Eric B. & Rakim – "Paid In Full (The Coldcut Remix)"
Walter Murphy – "A Fifth Of Beethoven"
Blondie – "Heart Of Glass"
David Bowie – "Ashes To Ashes"
Black Machine – "How Gee"
Harry Gregson-Williams – "House Of Gucci Score Suite"