Donny Gerrard, Vocalist On Skylark's 1972 Hit 'Wildflower', Dies At 75
The highly-regarded Canadian singer also recorded and recorded with Elton John, Mavis Staples, Bob Seger, and more.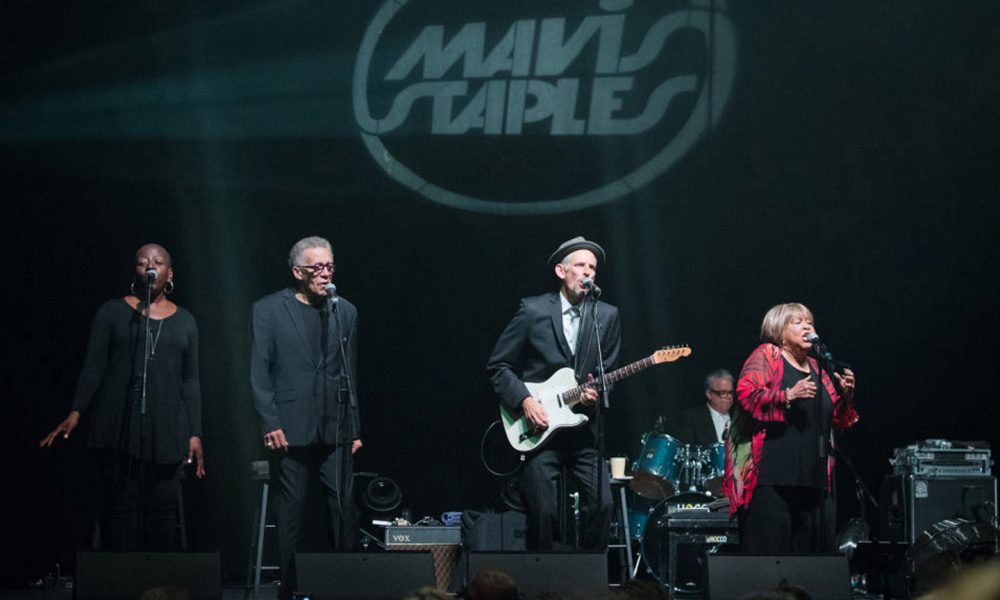 Donny Gerrard, who scored a hit with "Wildflower" as the lead vocalist with the Canadian group Skylark, has died at the age of 75.
Gerrard died on Thursday, February 3, and had been under hospice care amid a battle with cancer, publicist Bill Carpenter told The Hollywood Reporter. "Our dear brother Donny passed away early this morning at home, peacefully, surrounded by family," said Adam Ayers from Red Light Management in a statement.
Born in Vancouver, Canada, on March 19, 1946, Gerrard was the singer for the soulful early 1970s band Skylark, who also featured producer David Foster as a keyboardist. Their 1972 breakout ballad "Wildflower" peaked at No.9 on the Billboard Hot 100 and was later sampled on Jamie Foxx's 2005 platinum-certified hit "Unpredictable."
'Wildflower' in bloom
Co-written by Skylark's Doug Edwards and band acolyte Dave Richardson, "Wildflower" was included on their initial demo tape. Barry De Vorzon, by 1972 an established music business name, heard the demo and was convinced that the song would be a big hit. After it was rejected by several studios, Capitol Records signed the band and the song, with Donny Gerrard handling the vocal, was included on their eponymous first album.
Rosalie Trombley, music director at CKLW, a Canadian radio station in Windsor, Ontario, played "Wildflower," at that time still an album cut, repeatedly for three months in an effort to satisfy the Canadian government's requirements for Canadian content. During that period, it was the only radio station in North America to have the song on its playlist. Capitol decided to issue it in neighboring Detroit as a regional release, where it became a huge soul hit before breaking out nationally and crossing over to the pop charts. Eventually "Wildflower" spent 21 weeks on the Billboard pop chart.
The song has since been covered by many artists, including Color Me Badd, Hank Crawford, Johnny Mathis, Lisa Fischer, Gary Morris, Creative Source, New Birth, and the O'Jays. New Birth's version of the tune features enhancements to the original melody, including a more instrumentally complex introduction, later directly sampled in Jamie Foxx's hit song "Unpredictable," and a spoken monologue from lead singer Leslie Wilson during the bridge. This version became a bona fide hit in its own right, reaching No.17 on the R&B chart in 1974. That same year, Skylark themselves made a modest showing on the soul listings with "If That's The Way You Want It."
Signed by Elton
By 1975, Skylark had split up, and Gerrard decided to focus on a solo career. He signed with Elton John's Rocket Record Company and released the single "(Baby) Don't Let It Mess Your Mind," in addition to providing background vocals on John's 1975 album Captain Fantastic and the Brown Dirt Cowboy.
Soon after, Donny Gerrard signed with Greedy Records, and in 1976, he recorded his self-titled debut album, featuring "Words (Are Impossible)," which became his highest-charting solo track. He went on to provide session vocals on recordings for numerous top-tier '80s artists, including Bette Midler, Neil Diamond, Bob Seger, Linda Ronstadt, B.B. King, and Dusty Springfield.
Gerrard would team up again with David Foster on the 1985 charity single "Tears Are Not Enough," which featured a long list of renowned vocalists. Gerrard and Bryan Adams performed a line as a duet for the song that Foster co-wrote and co-produced, and which was included on the Quincy Jones-produced We Are the World album for famine relief in Ethiopia.
More recently, Gerrard released The Romantic, a 2000 album of pop standards. He also performed vocals on Mavis Staples' Grammy-winning 2010 album You Are Not Alone and again on her 2016 collection, Livin' On A High Note.