Drake, Kendrick Lamar Titles Among Spotify's Most Streamed Rap Albums Of All Time
The popular digital platform's just-released Top 50 list also includes influential titles from the likes of Dr. Dre, Juice WRLD, Nicki Minaj and more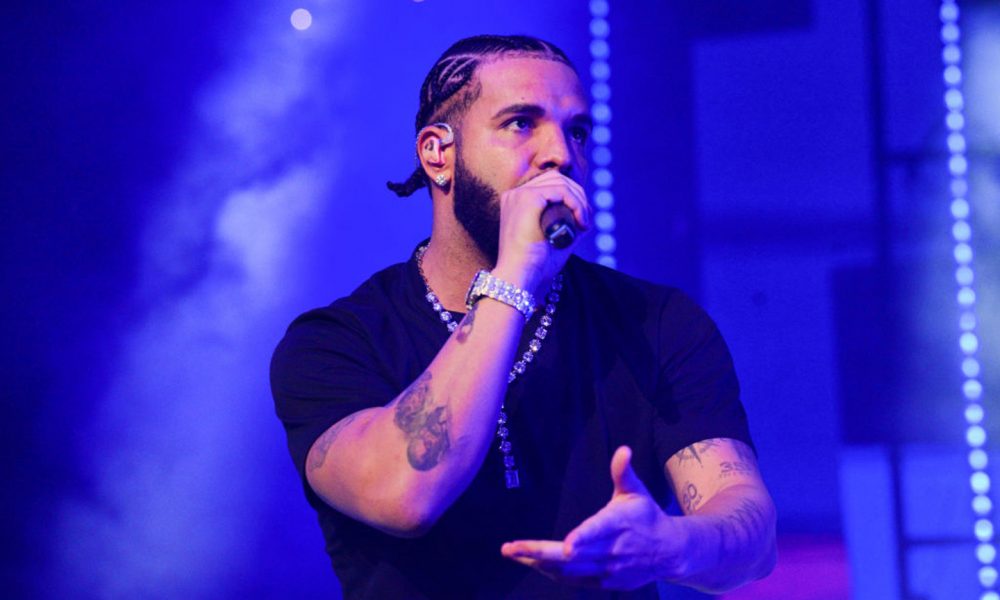 Spotify has revealed the platform's 50 most streamed rap albums of all time.
Through their popular Rap Caviar page, Spotify announced the list earlier this week. A fair chunk of hip-hop's most important figures can be found within the top 50 at some point, but considering Spotify is just over a decade old, their streaming audience surely favors albums that have been released more recently.
Drake is the artist whose name recurs the most frequently on the list, seeing eight of his albums in the Top 50, with Scorpion, Views and More Life making the Top 10. After him, numerous hip-hop icons can find several of their LPs in the mix, such as Eminem with six, Kanye West and Kendrick Lamar with three, and Travis Scott with two. Additionally, influential hip-hop icons including Tupac, 50 Cent, and Dr. Dre all made the cut as well.
Some surprises include the late XXXTENTACION's taking the top spot, Juice WRLD and Pop Smoke both having multiple albums present, Lil Tecca's debut album reaching No. 38, 6ix9ine landing on the chart, and Tyga sneaking in at No. 50.
Spotify's most-streamed rap albums of all time:
1.? – XXXTENTACION
2. Scorpion – Drake
3. Views – Drake
4. Goodbye & Good Riddance – Juice WRLD
5. ASTROWORLD – Travis Scott
6. 17 – XXXTENTACION
7. Shoot for the Stars, Aim for the Moon – Pop Smoke
8. DAMN. – Kendrick Lamar
9. More Life – Drake
10. Legends Never Die – Juice WRLD
11. The Eminem Show – Eminem
12. Luv is Rage 2 – Lil Uzi Vert
13. Death Race for Love – Juice WRLD
14. 2014 Forest Hills Drive – J. Cole
15. Birds in the Trap Sing McKnight – Travis Scott
16. Invasion of Privacy – Cardi B
17. good kid, m.A.A.d. city – Kendrick Lamar
18. The Life of Pablo – Kanye West
19. Take Care – Drake
20. Graduation – Kanye West
21. The Heist – Macklemore and Ryan Lewis
22. Certified Lover Boy – Drake
23. Black Panther The Album: Music From and Inspired By – Kendrick Lamar
24. Recovery – Eminem
25. 2001 – Dr. Dre
26. Nothing Was the Same – Drake
27. Get Rich or Die Tryin' – 50 Cent
28. The Marshall Mathers LP – Tour Edition – Eminem
29. The Marshall Mathers LP2 – Eminem
30. Music to be Murdered By – Side B (Deluxe Edition) – Eminem
31. Eternal Atake (Deluxe) – LUV vs. The World 2 – Lil Uzi Vert
32. Culture II – Migos
33. Please Excuse Me for Being Antisocial – Roddy Ricch
34. My Beautiful Dark Twisted Fantasy – Kanye West
35. If You're Reading This It's Too Late – Drake
36. Kamikaze – Eminem
37. Meet the Woo 2 – Pop Smoke
38. We Love You Tecca – Lil Tecca
39. The Pinkprint – Nicki Minaj
40. DUMMY BOY – 6ix9ine
41. Hoodie SZN – A Boogie wit da Hoodie
42. THE GOAT – Polo G
43. Culture – Migos
44. My Turn – Lil Baby
45. IGOR – Tyler, the Creator
46. All Eyez On Me – Tupac
47.. BLAME IT ON BABY – DaBaby
48.Dark Lane Demo Tapes – Drake
49. Grateful – DJ Khaled
50. Legendary (Deluxe Edition) – Tyga