Ed Ames, Last Surviving Member Of 1950s Favorites The Ames Brothers, Dies At 92
The group had huge hits throughout the 1950s on Coral and then RCA Victor.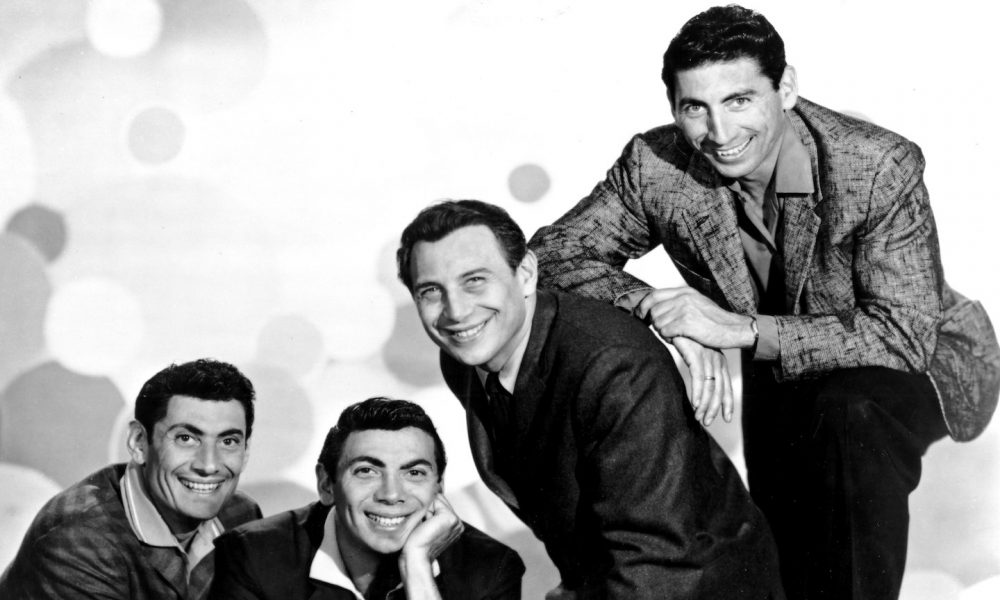 Ed Ames, the last surviving member of hugely popular 1950s vocal group the Ames Brothers and a star in his own right in the 1960s, died on May 21 from Alzheimer's disease, at the of 92. The news was announced by his wife Jeanne on Saturday.
Ed, Gene, Joe, and Vic Ames, whose real surname was Urick, got their professional start in Boston and developed a distinctive, four-way vocal connection that would make them one of the signature acts of the pre-rock'n'roll period, into which they segued with more hits. Their first chart appearance was with Monica Lewis on her 1948 entry "A Tree In The Meadow," before they began a four-year tenure of unbroken success on the Coral label.
Their major breakthrough was with 1950's brassy, driving "Rag Mop," a double-sided smash with "Sentimental Me" (later covered by Elvis Presley). The quartet were variously backed by orchestras led by Roy Ross, Les Brown (and his Band of Renown), Marty Manning, and Ray Bloch; other Ames Brothers hits on Coral included 1951's "Undecided" and "Sentimental Brown," with Brown.
Switching to RCA Victor in 1953, they soared to the chart summit again that year with "You You You," and had other such big sellers as "The Naughty Lady of Shady Lane" in 1954 and "Tammy" and "Melodie d'Amour (Melody of Love)," both in 1957. The group's last Hot 100 appearance was with "China Doll" in 1960.
Ed Ames' solo career made him a regular on American television, both in the 1960s adventure series Daniel Boone, on The Tonight Show and with cameos in such series as Murder, She Wrote and In the Heat of the Night. He also performed regularly in musicals, and had his biggest solo hit, still on RCA Victor, with 1967's No.8 US pop single "My Cup Runneth Over," from the off-Broadway musical I Do, I Do.
His other stage work included productions of The Crucible, The Fantasticks and alongside Kirk Douglas and Gene Wilder in a 1963 Broadway run of One Flew Over the Cuckoo's Nest. All four brothers continued performing after the group split up, the others with less profile than Ed. Vic predeceased him in 1978, Gene in 1997 and Joe in 2007.