Elmiene Shares New EP 'Marking My Time'
The project features collaborations with Syd, Sampha, and more.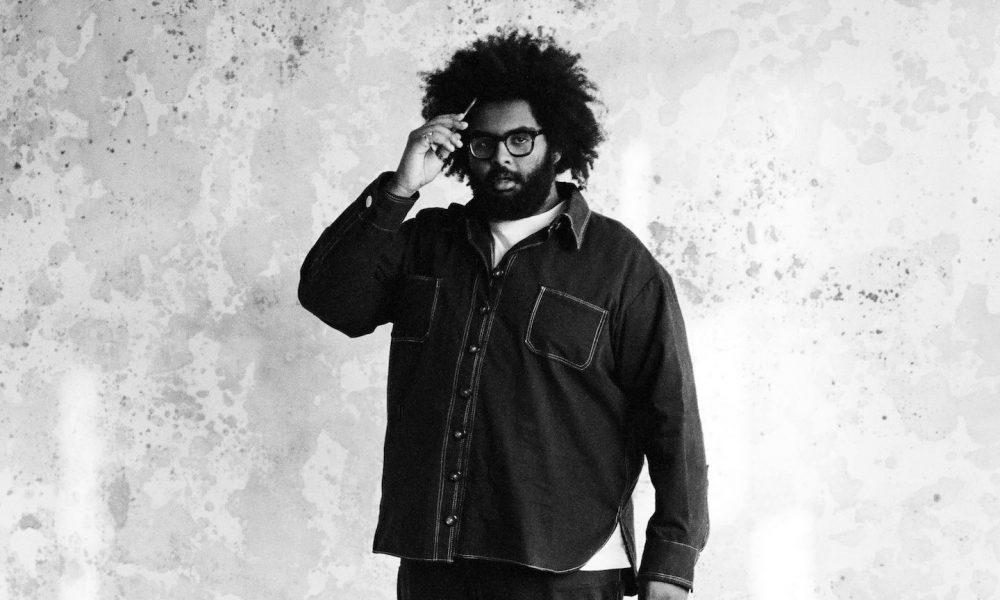 Elmiene has shared his new EP, Marking My Time, out now via Polydor/Def Jam Recordings.
Marking My Time includes the EP's title track, which was co-written with Jamie Woon and James Vincent McMorrow (and first debuted on Later…On Jools Holland), "Mad At Fire" co-written by Syd (The Internet) and Lil Silva, and "Mama" produced by Sampha. Along with the EP release this week Elmiene also debuted single "Someday" on BBC Radio 1 and shared the music video for the track as well. Check that out below.
Marking My Time is the follow-up to his impressive debut EP El-Mean, which was released independently this past spring and was praised by Line Of Best Fit, who wrote that Elmiene was "one of the year's most exciting forward-thinking R&B talents."
On Marking My Time, listeners will find the British artist building on his signature sound that "glazes over you like a sunny autumn afternoon," as noted by Ebony recently. In making the EP, Elmiene worked with innovators like DJ Dahi, Jim-E Stack, Sampha, Syd, Courage, Lil Silva, and more.
Speaking on his new body of work, Elmiene says, "The general theme of this project is trying to mark my time not in terms of history but just for me personally, so I don't get lost. Almost making a checkpoint to anchor myself. Even sonically it's like I'm marking my stamp that I put on things. Because I'm so deep in looking back behind me, I always found myself stumbling over what's gonna happen next. So when my life started speeding up massively, I had to learn how to keep an eye on both sides—appreciating the past in order to do the future the right way and do it justice."
Despite having only released a handful of songs, the 21-year-old, Oxford-based artist has already made waves in the music scene. His 2021 track "Golden" went viral after Benji B handpicked it to soundtrack Virgil Abloh's final Louis Vuitton show. He hasn't looked back since.