Hear One Of Elton John's Earliest Songs With Bernie Taupin
The dreamy 'Watching The Planes Go By' comes ahead of the expansive rarities collection 'Elton: Jewel Box.'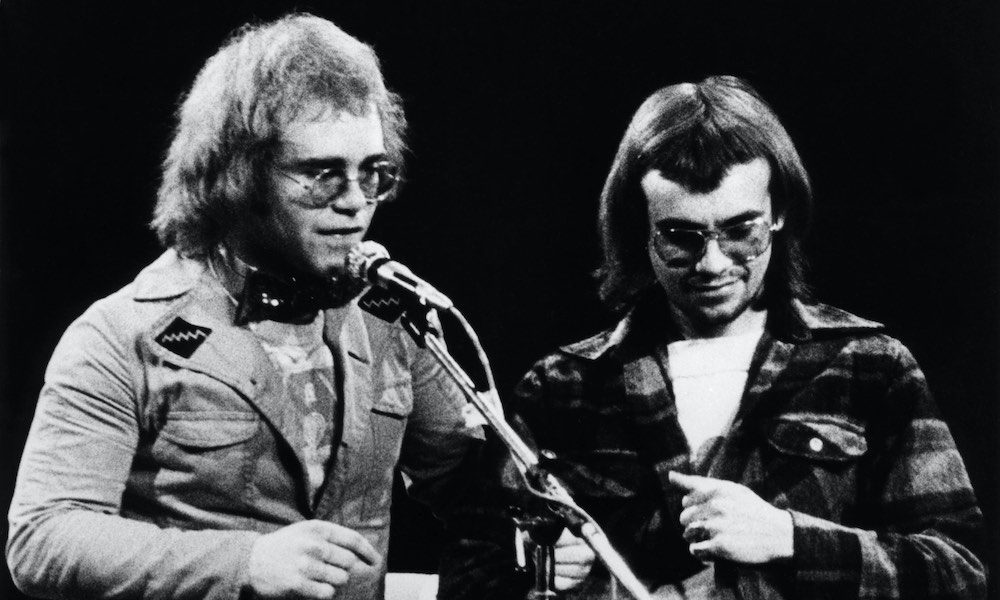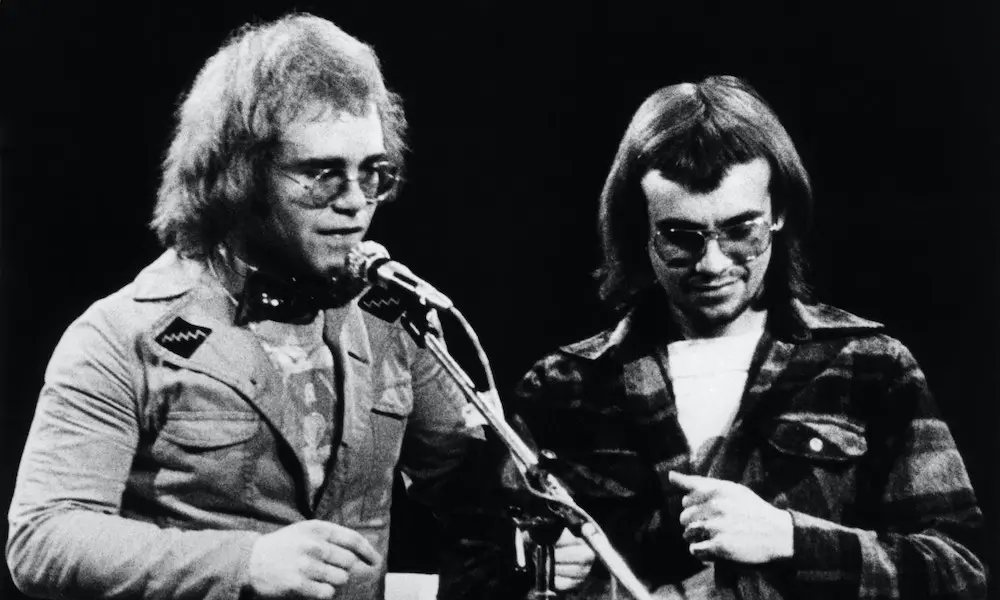 This week, Elton John shared three new selections off his forthcoming rarities collection, Elton: Jewel Box, including the previously-unreleased "Watching The Planes Go By." Recorded in February 1968, the dreamy track marks one of Elton's earliest compositions with his longtime collaborator, Bernie Taupin.
Elton John - Watching The Planes Go By (Band Version / Lyric Video)
According to a description on YouTube, "Watching The Planes Go By" was initially intended to close out Elton's never-released debut album, Regimental Sgt Zippo. The song "highlights the ache of a (possibly broken) long-distance relationship, with a hint of the wide-eyed wonder of Lincolnshire-based Bernie looking up at these far-off airplanes, years before foreign travel and international communications were commonplace."
The song was recorded at the Dick James Music studios and features Caleb Quaye on lead guitar and backing vocals from Dee Murray.
In addition to "Watching The Planes Go By," Elton also shared two other deep cuts: 1995's "House," off his Made in England album, and the more recent "Things Only Get Better With Love."
The latter track is a rousing B-side from 2005's Peachtree Road – Elton's only album in which he features as the sole producer. The anthemic track features a 16-piece string section and choir – arranged by Elton's late, longtime collaborator Guy Babylon – and "showcases the redemptive power of love."
Things Only Get Better With Love
Since announcing Elton: Jewel Box in September, the legendary artist has shared a variety of gems off the 148-track collection, including the psychedelic "Regimental Sgt. Zippo" and the bluesy, 1967 tune "Here's To The Next Time," which was recorded when Elton was still known as Reg Dwight.
Available November 13 via UMe/EMI, Elton: Jewel Box offers deep cuts, rarities, B-sides, and 60 previously-unreleased tracks – from the artist's earliest recordings to his latest work. Available in multiple formats, the collection is split into four sections: Deep Cuts, Rarities, B-Sides 1976-2005, and This is Me. The final section celebrates the songs mentioned by name by Elton in his new autobiography, Me, and concludes with the 2020 Academy Award-winning duet with Taron Egerton, "(I'm Gonna) Love Me Again."
Elton: Jewel Box will be available on November 13, and can be preordered here.