Elvis Costello Shares Stories Behind 'The Boy Named If' On 'World Café'
The renowned singer-songwriter's latest album with The Imposters dropped on Friday.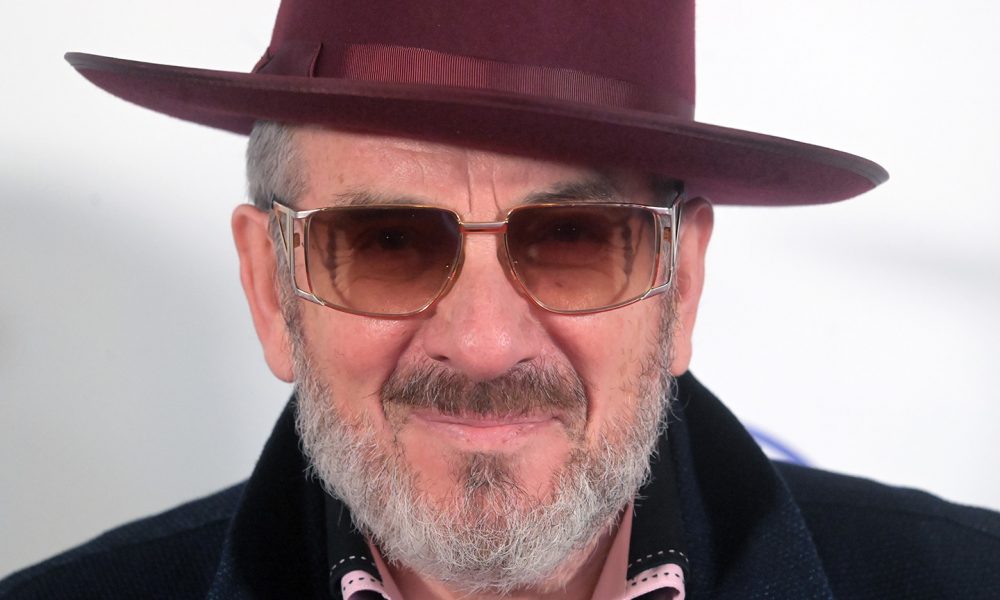 Ahead of the weekend, Elvis Costello stopped by NPR's World Café to discuss the inspiration behind his latest LP with The Imposters, The Boy Named If (And Another Children's Stories). The album, which marks his 32nd studio effort, was released on Friday via EMI/Capitol Records.
During the interview, the renowned English singer-songwriter shared stories behind the record's songs, and offered several anecdotes about his own youth, which inspired much of The Boy Named If (And Another Children's Stories).
Reflecting on "The Death of Magical Thinking," for instance, Costello revealed that the song's central metaphor was related to the time he spent living in the flight path of London's Heathrow Airport when he was a child. "I was trying to think of an image that really encapsulated the conundrum about the fear and thrill of this transition from innocence to awareness, and it was flying," he shared. "When I was a boy, my ambition was to be able to go to Heathrow Airport and buy a ticket to everywhere. But guess what happened? I became afraid to fly. I became deadly afraid to fly when I was 16 and didn't fly until I was 22, 23. It was the perfect metaphor for fearlessness."
Elvis Costello & The Imposters - The Death Of Magic Thinking (Official Audio)
But not all of the tracks on the album are autobiographical. The album's third track, "Penelope Halfpenny," for example, paints the picture of a secondary school teacher "who is a person, not somebody covered in chalk dust," Costello explains. "She is a young woman who is clearly not really suited to her apparent vocation. She probably hankers after a [different] life. The short story version hints at the fact that she was a journalist and she wants to be in espionage or something. She wants a more dramatic life than teaching English Literature to a bunch of know-nothing little kids that are just horrible, snotty teenagers."
Costello's full interview can be heard on the latest episode of World Café.
Buy or stream The Boy Named If (And Other Children's Stories) here.