Hip-Hop Legends Eric B And Rakim Inspire 'Follow The Leader' Ice Cream
Looks like it's Flavour Of The Month at the Mikey Likes It Ice Cream store in New York.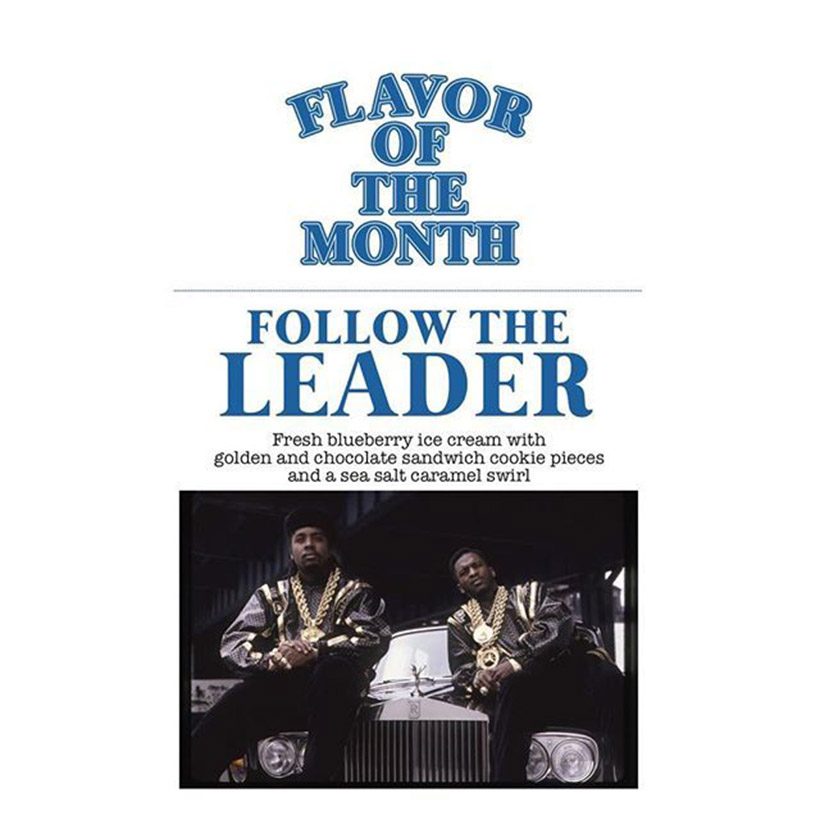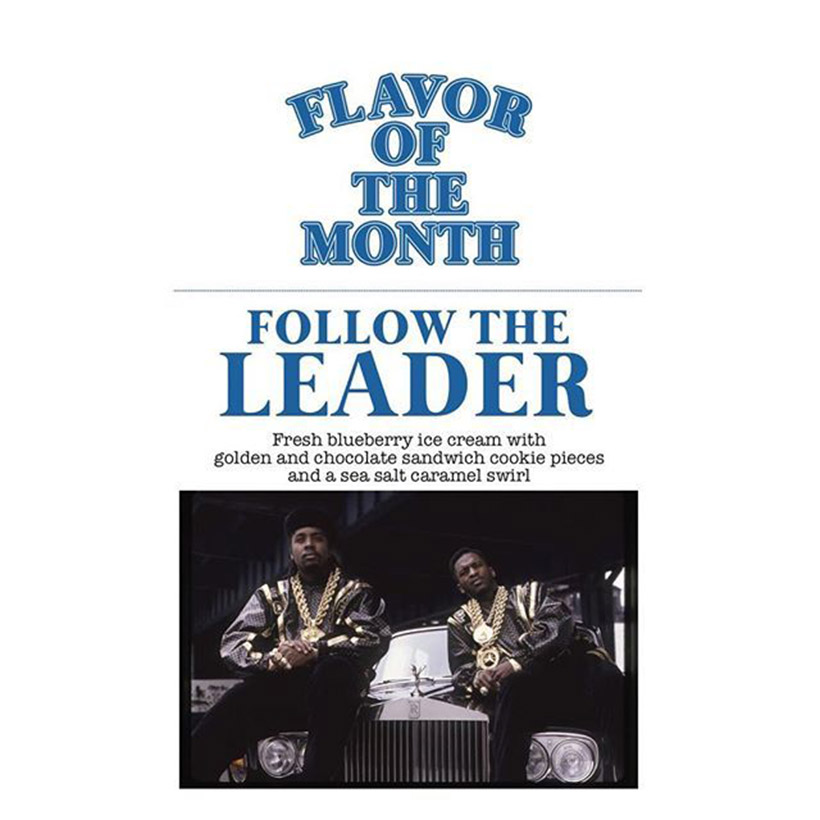 Hip-hop legends Eric B & Rakim have inspired a new ice cream at a popular New York ice cream shop. August's 'Flavor Of The Month' at the city's Mikey Likes It Ice Cream, 'Follow The Leader' is described as "a scoop of blue berry ice cream with golden and chocolate wafer cookie pieces and a sea salt caramel and it's available all month."
A pop culture-inspired ice cream shop with locations in New York's Lower East Side and Harlem, Mikey Likes It is the brainchild of Michael 'Mikey' Cole. A New York native, Cole's love for cooking only parallels his love for people. "We're just trying to push the boundaries of what companies are doing with ice cream," he says. "And we do this by using the best ingredients and building lasting relationships with local businesses, customers and other great people."
Aside from the new Follow The Leader, other tempting flavours on offer at the ice cream shop include the Ice Ice Baby, the Brady Bunch, the Foxy Brown and the Pink Floyd.
Eric B. & Rakim - Follow The Leader (Official Music Video)
Described as "a master at flavour and texture, Cole has created custom ice cream flavors for notables like Hillary Clinton and Jay-Z, and garnered national coverage from leading publications including The New York Times, The Oprah Magazine, Essence and New York Magazine. He's also been featured on The Food Network's The Kitchen, and is a regular on CBS's hit show That Other Pregame Show.
Eric B And Rakim played their first tour in more than 20 years during April and May 2018. Standalone vinyl editions of the duo's four studio albums, Paid In Full, Follow The Leader, Let The Rhythm Hit 'Em and Don't Sweat The Technique were recently reissued along with a career-spanning box set, Eric B & Rakim: The Complete Collection, a 10-disc box set that includes all four LPs, two CDs of rare remixes and a 36-page booklet featuring vintage photos.
Format:
UK English